This post may contain affiliate links. As an Amazon Associate I earn from qualifying purchases.
* * *
Living with an engineer means I'm constantly learning how things work — whether or not I want to. Just like my college physics lectures, I tend to drift off during explanations on mechanics, although I suppose I retain 5% or so by osmosis.
But the ss Great Britain, regarded as the first modern ship, attracted me from the very start. There's industrial significance, historical significance, and more importantly…the opportunity to go aloft.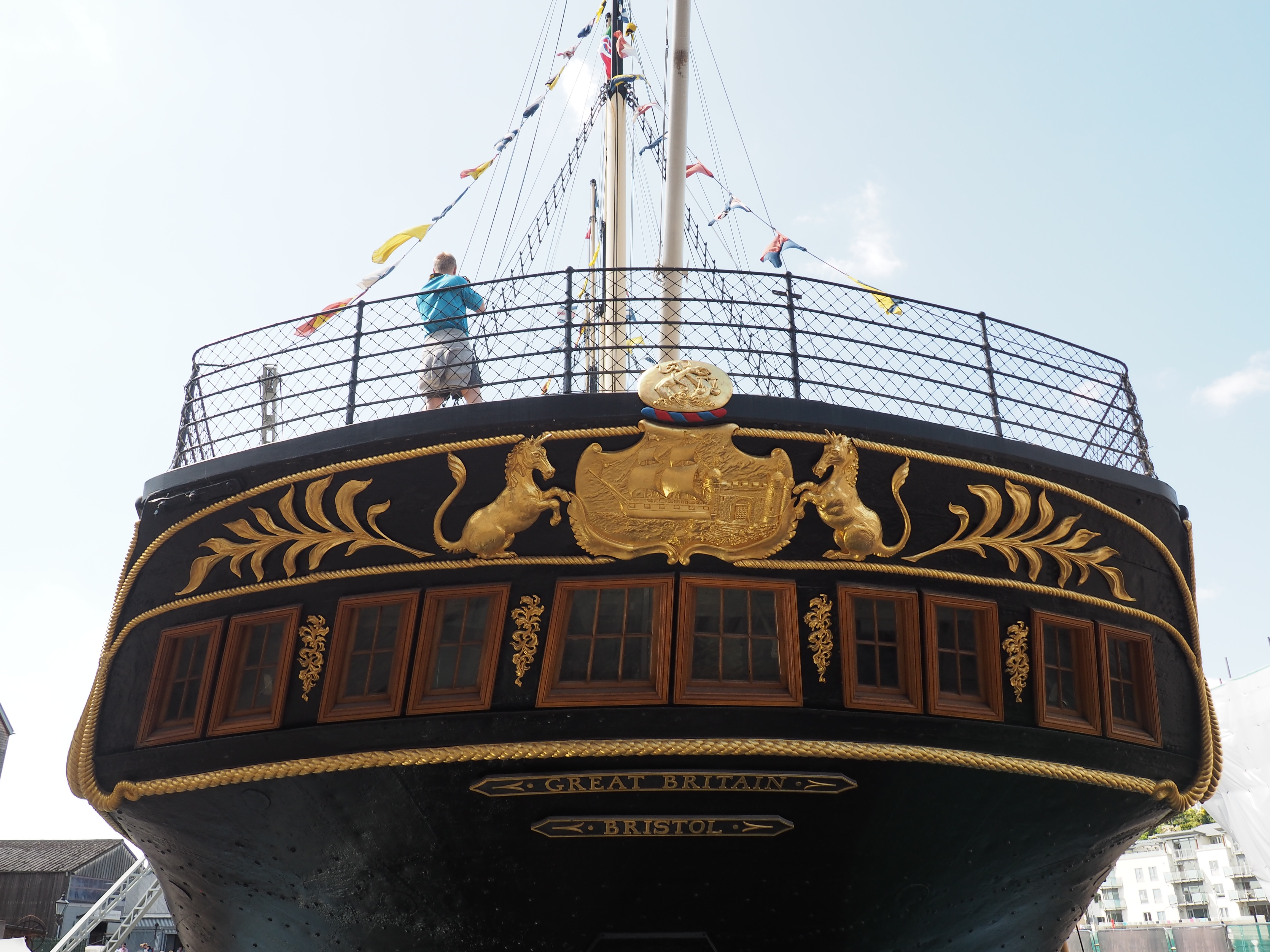 Despite being the longest, fastest, most efficient ship of its time, a trip onboard would suck.
Most of the passenger journeys the ss Great Britain completed were between England and Australia, a 60+ day trip costing the equivalent of a year's wages for a third class bunk.
That alone is enough to make me go stir-crazy, but now imagine that you're only on a 322-foot long ship (about a third the length of Royal Caribbean's smallest cruise ship). You're onboard with 543 other passengers, 143 crew members, 275 livestock animals, and over 1,000 poultry. It reeks of urine, vomit, and barnyard animals (which the museum "delightfully" re-creates) and there are rats running all over.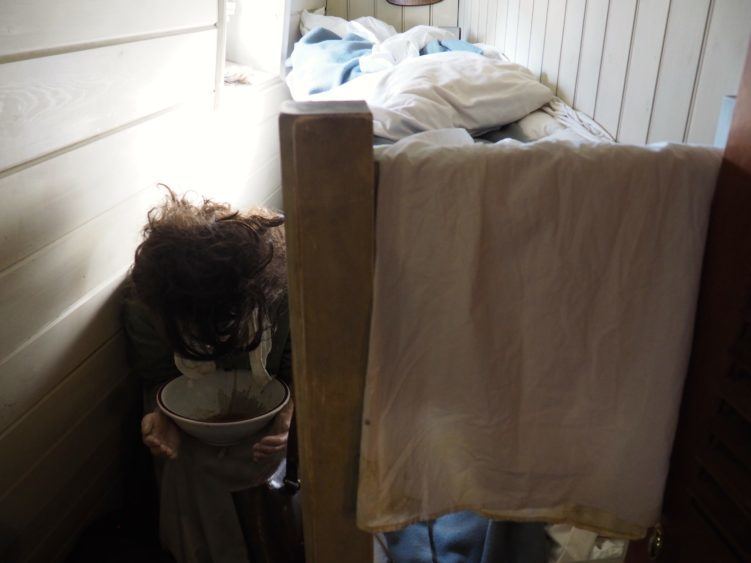 The only thing worse than being a passenger just might be the life of a crew member.
Seamen were required to maintain the rigging and sails at all times, often for long hours, and in all types of weather. It's precisely the combination of sails and an engine that made this ship so fast and reliable.
Sailors climbed the "ratlines" (rope ladders on the side of the main mast) and then inched their way out along the horizontal beams. There were no harnesses, no helmets, and no guarantee of calm seas.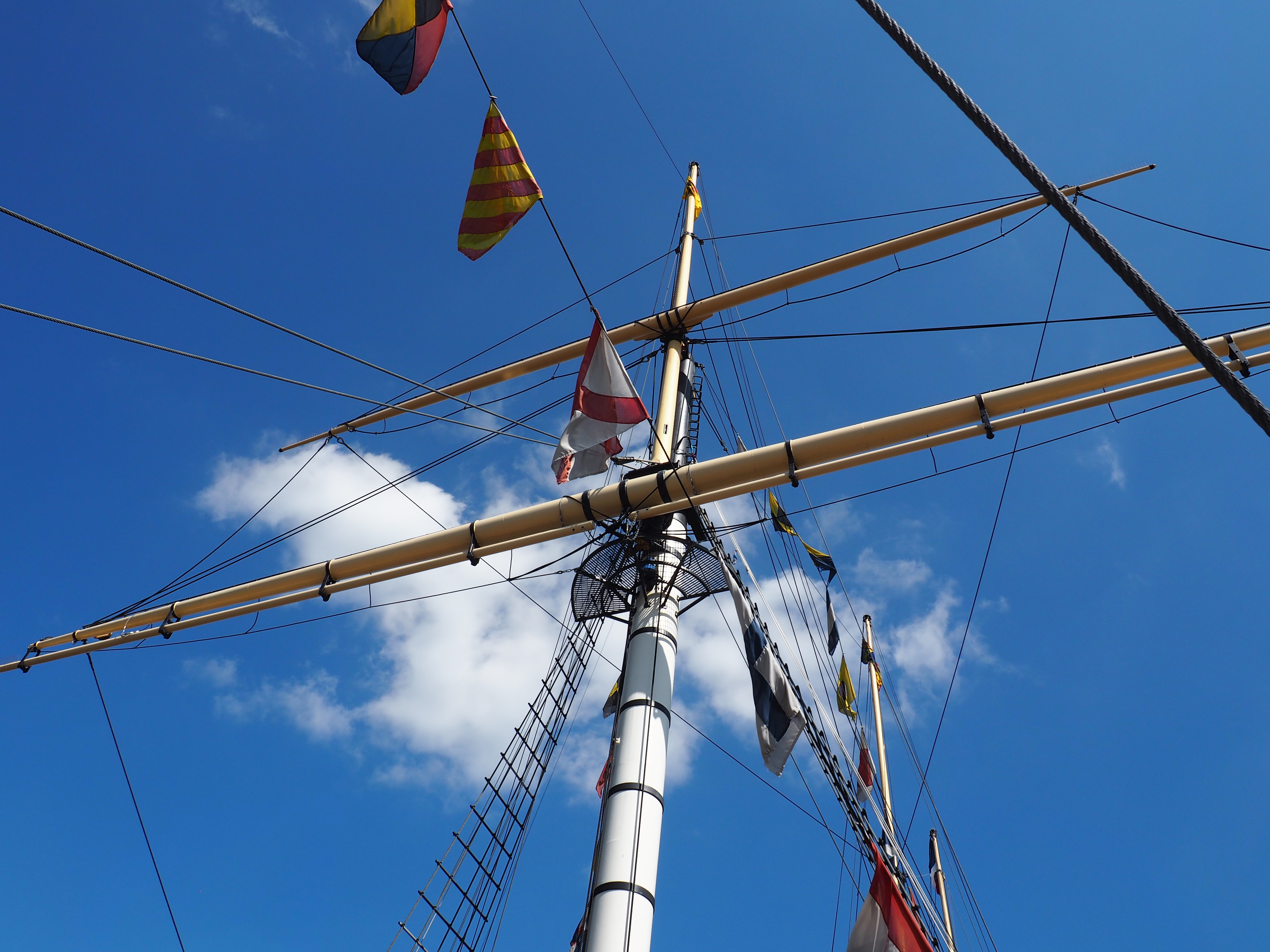 I had to try it.
In today's environment, the ship is dry docked and there's plenty of safety equipment, so it's an entirely different story. I had to imagine that I was actually soaked to the bone by rain while the ship rolled and bucked, hanging on for dear life when a gust of wind swept by.
(But seriously, even on a beautiful, blue sky day, it was a little scary). I started by climbing the rigging to about 100 feet above ground level. That part, actually, is quite easy — at least if you're not scared of heights. I made it up quickly, and then clipped into the main mast. The hard part was next.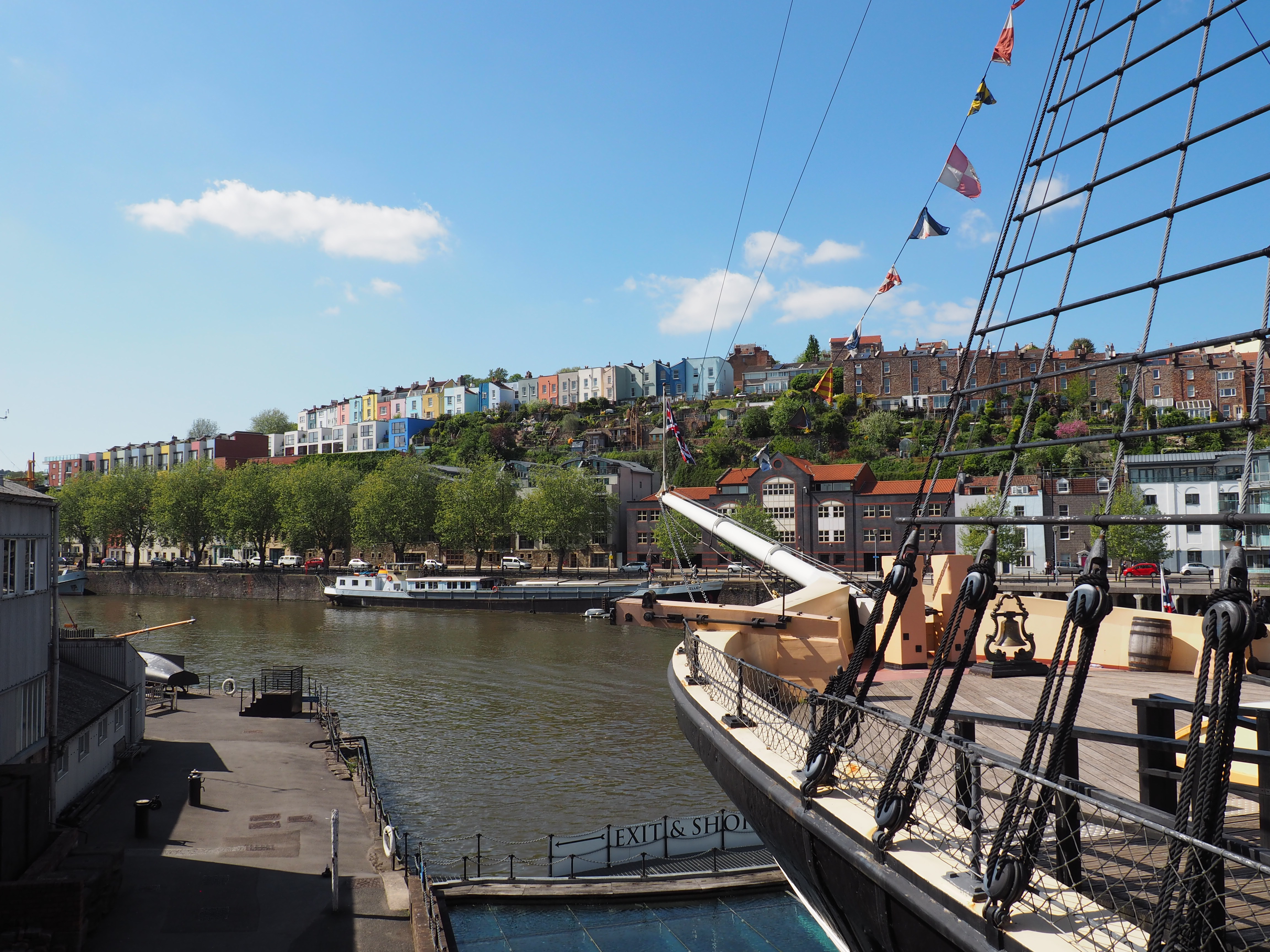 When I first stepped out onto the main yard, I thought no big deal. There's a solid rail to hold onto, even though it's just a tightrope (actually, kind of a slack rope) underneath your feet. As soon as I got more than arm's reach away from the main mast, I changed my mind a little. Each step is a little scarier and I never did make it all nine meters out to the end.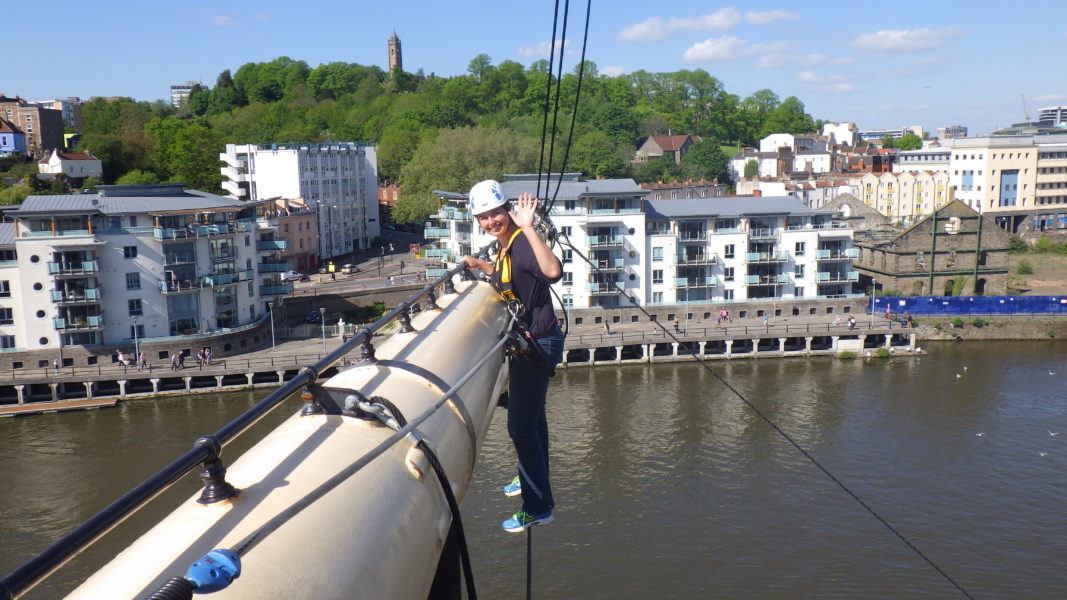 From the top, you get a unique view of Bristol and the Great Western Dockyard. My guess is Victorian sailors didn't enjoy their own view the way I did, since they were more concerned with their work responsibilities and simultaneously avoiding accidents.
Visiting the ss Great Britain
For reasons I still don't understand, someone had the bright idea to re-surface the ss Great Britain from its sunken position off the coast of the Falkland Islands. It was towed back to Bristol specifically to become a tourist attraction and after millions of pounds worth of renovations, it's the #1 tourist attraction in Bristol on TripAdvisor.
As someone who doesn't like museums, you should know it's also the #1 tourist attraction in Bristol according to The Girl and Globe 🙂 Don't miss it.
There are four major parts to your visit:
A walk around the ship to examine the mechanics and look at the engineering achievement
A museum detailing the ship history and maritime artifacts
The ship itself, which looks at the social history (this part is impeccably well done) and is re-designed to show everything from the first class dining room to steerage cabins
The Go Aloft climbing experience
It'll cost you £24 pounds altogether to see/do it all, which is totally worth it. Audioguides are included and a much-appreciated bonus, in my opinion.
* * *
Thanks to Wow Air and Visit Bristol who not only made me aware of how wonderful Bristol, UK is but also helped arrange my trip.
* * *
Share your stories!
Have you ever visited a museum with an interactive component? Tell me where!