This post may contain affiliate links. As an Amazon Associate I earn from qualifying purchases.
* * *
Regardless of where you think today falls on the crisis spectrum, I'm sure we can all agree that there's uncertainty with booking travel right now. No one knows where the virus will sweep through next, which countries will require quarantines, or how our lives will be impacted.
Maybe staying home is the right answer for you; it's probably the most prudent answer for at least the next few weeks. But I believe at some point all this will clear up. It will get worse before it gets better, but I live in a world of optimism and I don't expect an uncontrollable virus to stick around permanently.
Will it be safe to travel in April? In May? In August? I can't possibly speculate when things will turn around, which is why being flexible is of utmost importance.
As travelers, I think we've all experienced moments on the road where we've had to adapt. For some reason, that concept seems so obvious while on the road yet I'm watching the travel community hesitate entirely. Instead of adopting a flexible set of plans, everyone is avoiding new travel reservations altogether.
Hope for the Best but Plan for the Worst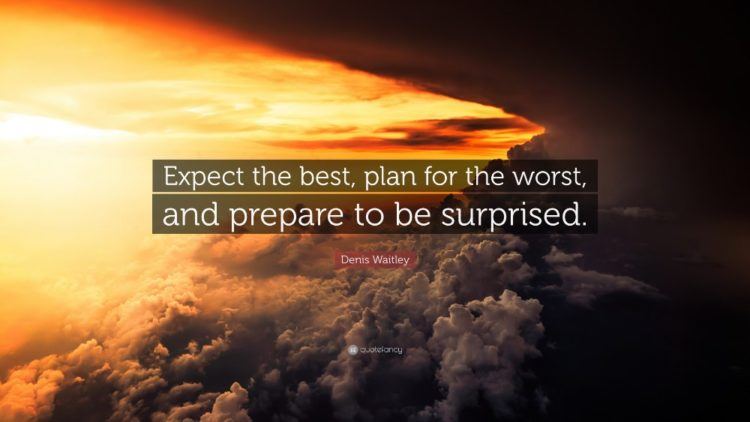 I'm proceeding with caution when it comes to travel, which brings me to how I'm staying flexible and adaptable with my travel plans:
If things get better, I'll have trips lined up and ready (and at a bargain!). If things are still bad, I can cancel without penalty. Best of all worlds.
Why Online Tour Agencies are Popular
For the first time, I'm relying entirely on online tour agencies exclusively for my activities and sightDOING. Whether you've used one or not, you've probably seen tour resellers all over the internet, with Viator and GetYourGuide being the most common (you'll also see Klook, Expedia, etc.) I've used them before to a limited capacity — times when booking directly is a hassle for one reason or another — but for my next few trips, I'm going straight to GetYourGuide for any activities I need/want a tour for.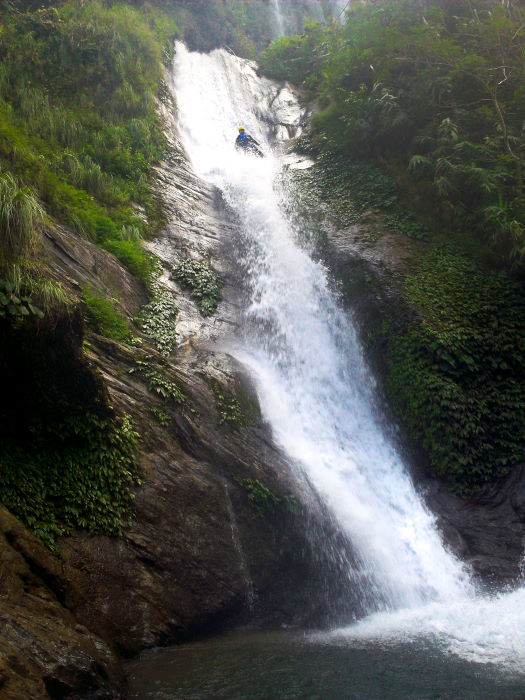 These websites are basically just aggregators that build an easy-to-use search engine to find activities based on where you're going. More often than not, they sell reservations at the same price as booking directly with a local operator but can often be much easier: you'll get all the information on what's included, when the tour departs, what it costs, plus reviews in a consistent format.
They can also be helpful when it comes to payment. You pay in advance with your credit card so you don't need cash on the day of your tour and you don't have to wire money in advance (a huge pet peeve of mine).
Today, though, I'm going to focus on why booking through one of these websites is good for flexibility.
Free Tour Cancellation is Super Easy
I don't think many travelers know that the two biggest online tour resellers — GetYourGuide and Viator — both offer easy refunds for most of the tours they sell on their website as long as you cancel 24 hours in advance. For what it's worth, this policy began before today's pandemic even existed.
Get sick? Get a refund.
Flight cancelled? Get a refund.
It's raining out? Get a refund.
You don't have to call and sit on hold for an hour and you don't have to email someone in a different time zone to plead your case. You basically just enter your reservation number and click cancel. It's really that easy.
For my Spain trip in particular, I think there's a decent chance we'll have to cancel. In the meantime, I'm booking everything through an online reseller because it's the easiest way to cancel for a full refund if necessary. I can plan and reserve my trip without having to wonder "what if…".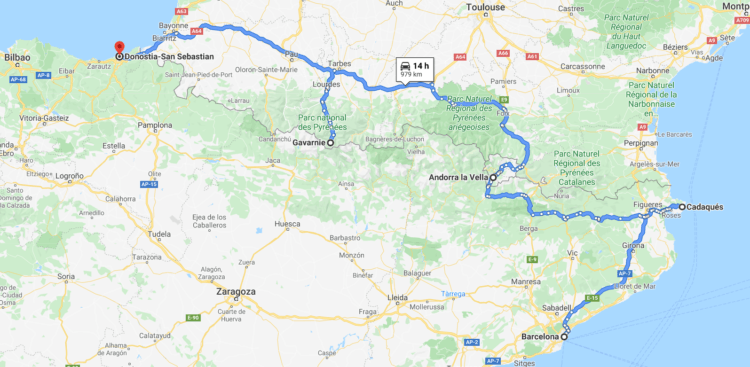 You'll notice that I mentioned earlier that these refunds are available on most tours. Both websites exclude a few tours when the local operator requires pre-payment and doesn't allow cancellations. Obviously I wish there weren't any exclusions whatsoever, but in my experience these are uncommon.
Viator lists these as "ALL SALES FINAL" on the product page.
Get Your Guide lists these as "non-refundable" on the product page.
Right now, I'm only pre-booking tours that are easily and fully refundable. I think my chances of cancellation are high enough that I don't want to be locked into anything. If we end up going, I'll book the one or two nonrefundable activities I need at the last minute.
Why I Prefer GetYourGuide
Specifically, I'm using GetYourGuide because they have three features that make them a little more customer-friendly than the competition (plus Viator's pop-ups drive me crazy!).
GetYourGuide Tells You the Local Operator
I'm a control freak and I know it. I don't just want to book a yummy food tour in Spain, I want to know specifically which food tour I'm going on. GetYourGuide is upfront with this information so you get all the benefits of booking through their agency without the mystery of wondering who your tour guide will be.
To find this information, simply scroll to the bottom of the tour description. Right under the reviews, you'll see a disclaimer with who's operating your tour.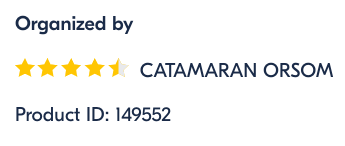 Once you know the local operator, you can check out their independent website and/or other reviews if you'd like. For many tours, this won't be necessary since GetYourGuide often has a pretty comprehensive set of reviews (that seem to be less manipulated than those on sites like TripAdvisor).
GetYourGuide Doesn't Bury "Nonrefundable" Tour Information
Whenever a tour isn't refundable, I appreciate that GetYourGuide tells you in clear language instead of hiding it in fine print.
For most tours, you'll notice that it's specifically highlighted in green as refundable toward the top of the page.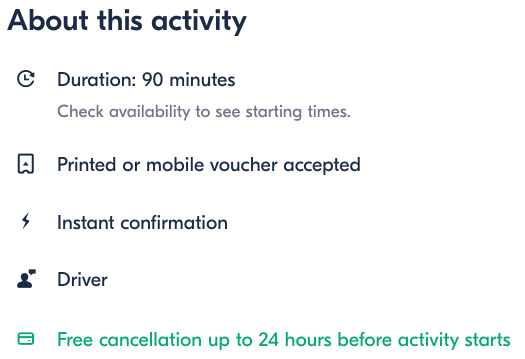 When it's not refundable, they tell you in the same space. I only come across this 5-10% of the time.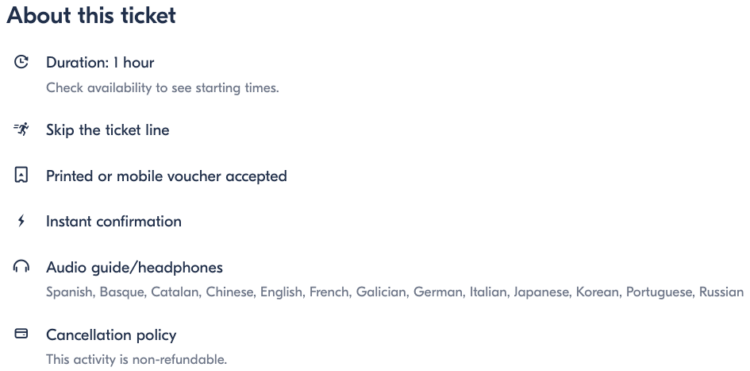 Nonrefundable Doesn't Always Mean You Lose Your Money
GetYourGuide is automatically processing refunds if you've booked any tours that are closed or cancelled by the operator — even if they were normally nonrefundable. That should be an obvious step that everyone makes, but it's nice to see their policy in writing. I trust that they're large enough to have the capacity to fulfill automatic refunds quickly and correctly.
They are also adding in even more flexibility now: if you cancel with less than 24 hours notice, you'll receive a credit redeemable for the full value of your original booking. If you or a travel companion end up sick truly last minute, that's one less thing to worry about so you can focus on getting better. There are so many experiences on GetYourGuide that you shouldn't have trouble finding something to redeem your credit on during future travels.
For Spring and Summer Travel, This is a Great Booking Resource
You all know me: I'm an independent traveler and I DIY activities whenever it makes sense. But for certain experiences it's nice to have a tour for easier logistics or the extra context that comes with a guide.
I've always liked GetYourGuide for select bookings, usually when a local operator has a poor English website or booking/paying is a hassle. It wasn't until the past week or two that I really dug into their flexible cancellation policy and found out just how customer-friendly it is. Not only is free cancellation widely available, but 24 hours notice gives you a lot of wiggle room and being able to do it without chatting with a representative is a huge perk.
I wish I could tell you when and where it'll be okay to travel over the next few months, but right now no one knows. When independent/DIY experiences aren't sensible, booking your travel somewhere with a flexible cancellation policy is a best case scenario.