This post may contain affiliate links. As an Amazon Associate I earn from qualifying purchases.
* * *
Most tourists who visit the department of Petén in Guatemala see Tikal and nothing else, missing one of the region's great attractions: the tropical forest. I was bound and determined to see part of the jungle, so my mother and I decided to visit Estación Biológica Las Guacamayas, a small section of Laguna del Tigre National Park.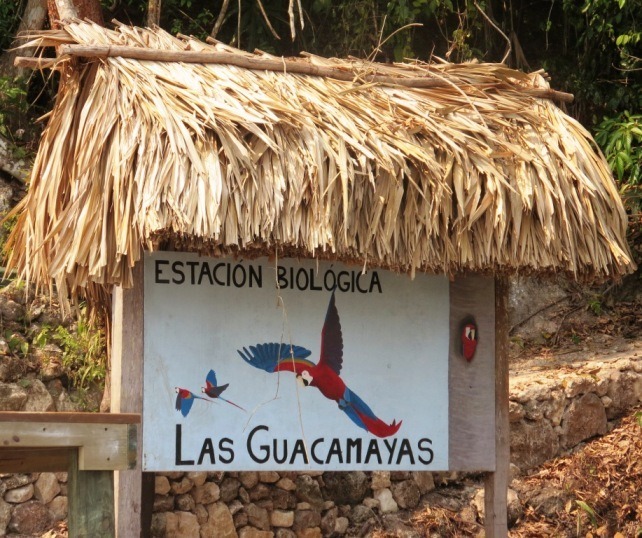 Visiting the biological station means leaving the comfort of Flores for a long journey into the jungle. Our journey included 2.5 hours down a pothole-ridden dirt road to the village of Paso Caballos followed by a 30-minute boat ride up the Río San Juan.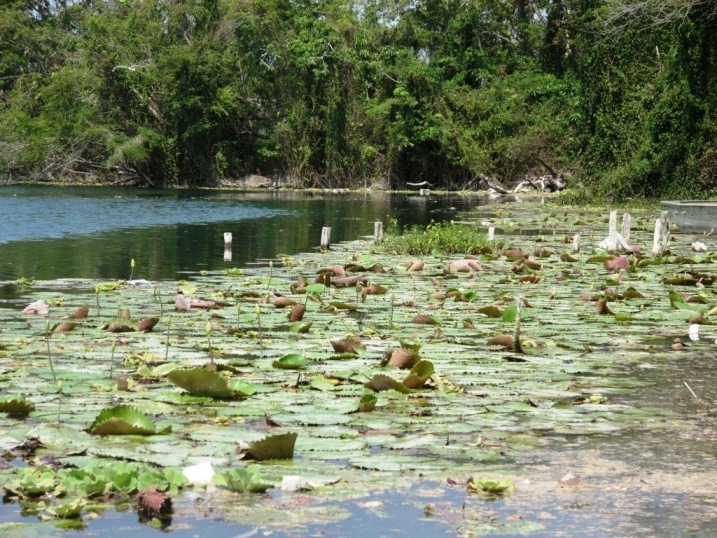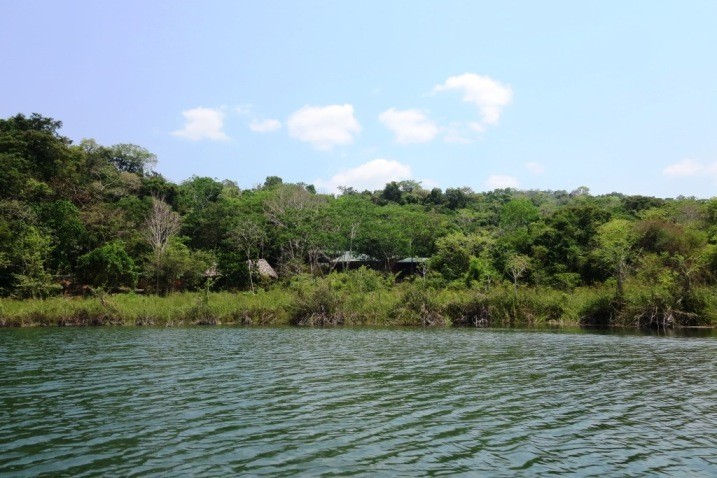 Upon our arrival at Las Guacamayas, our goal was to find and watch wildlife. The area is known particularly for its namesake macaws and numerous other birds, including parakeets, toucans, herons, and more. Non-bird lovers (such as myself) seek out spider monkeys, howler monkeys, crocodiles, turtles, geckos, butterflies, and the rare jaguar, tapir, or puma.
Over the next two days, we headed out by foot , ATV, boat, and kayak to delve into the surrounding forest.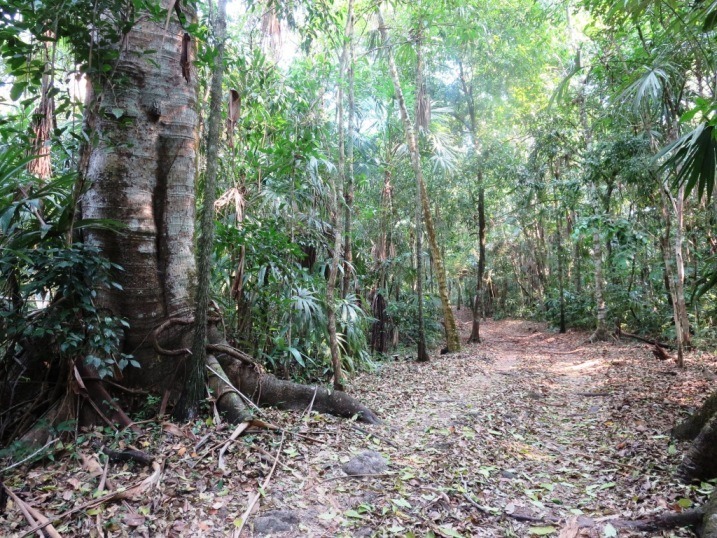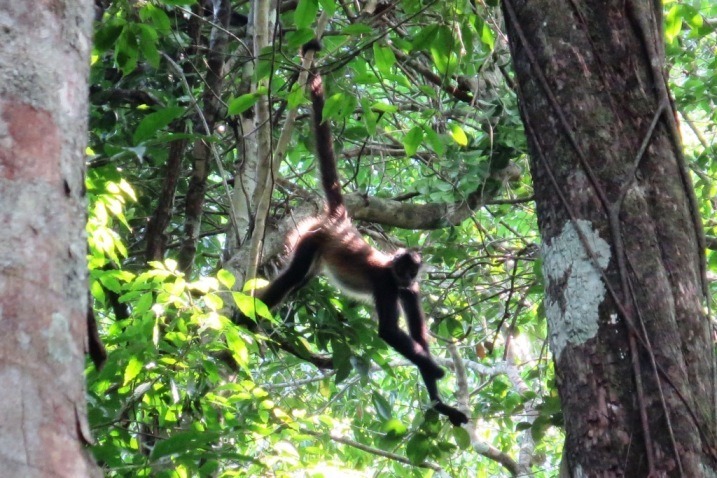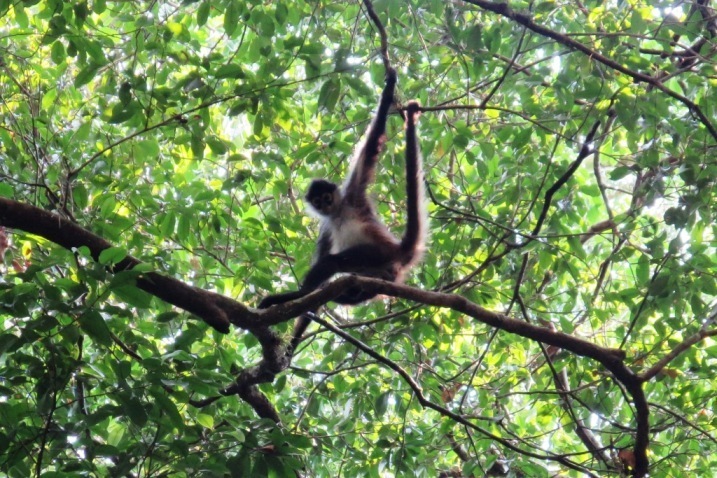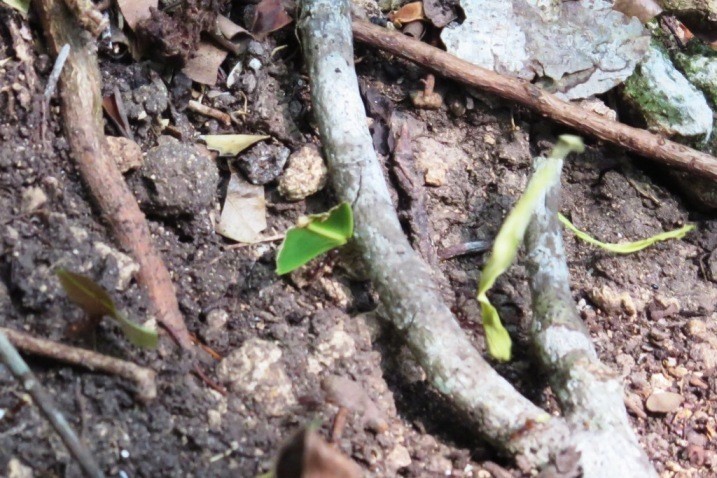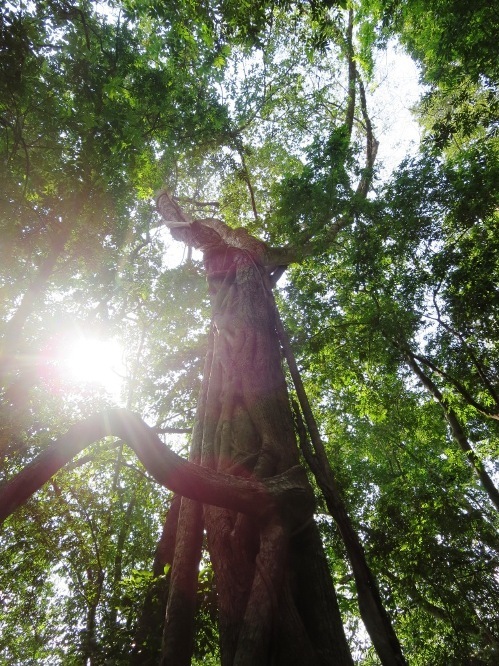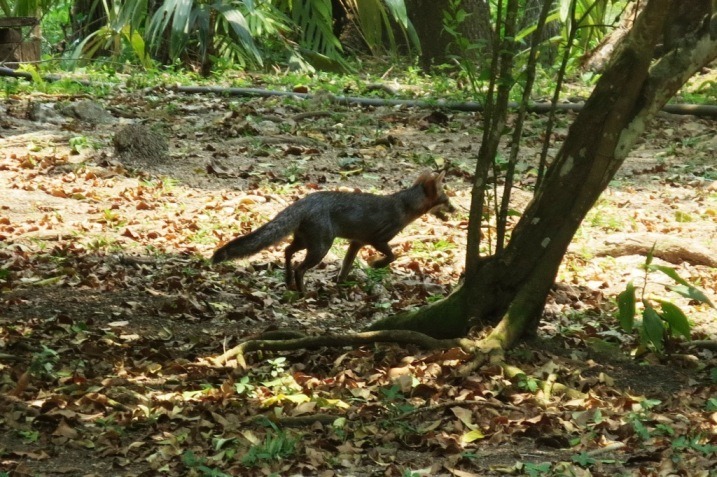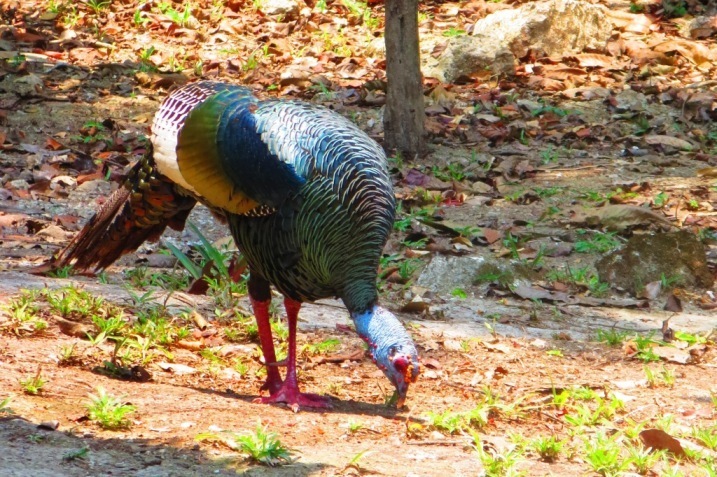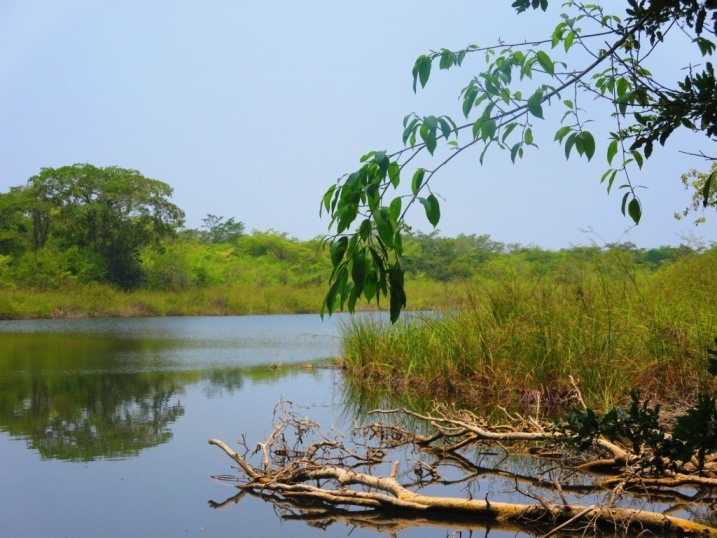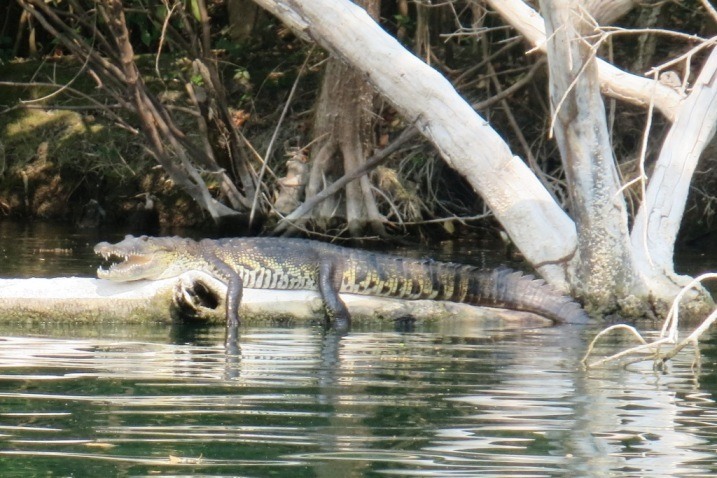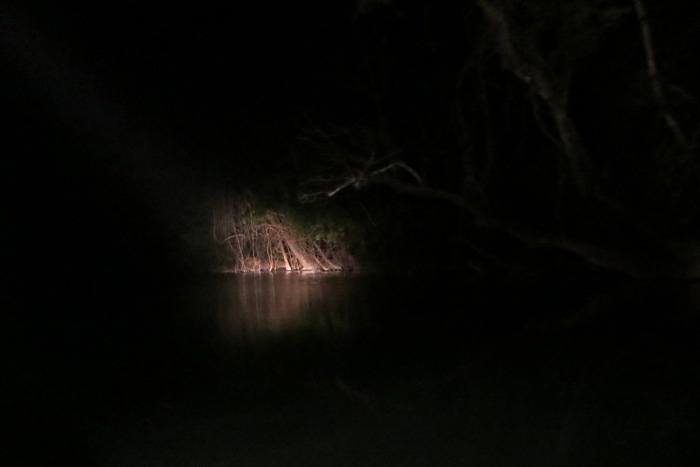 Searching for scarlet macaws would have been an impossible task for me, but our guide managed to lead us to a fruitful spot. Looking for splashes of red high in the trees helped us spot three beautiful birds in their home.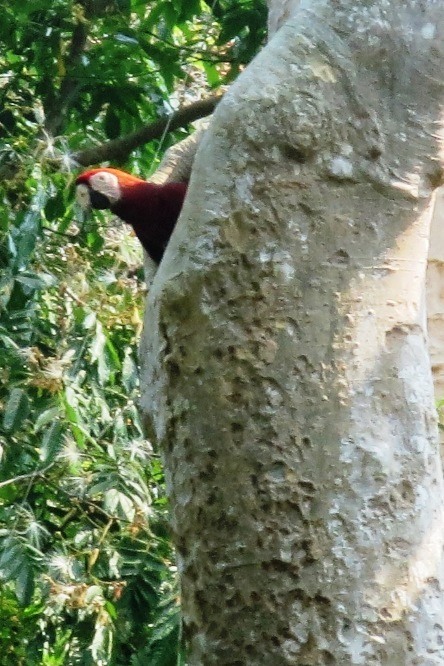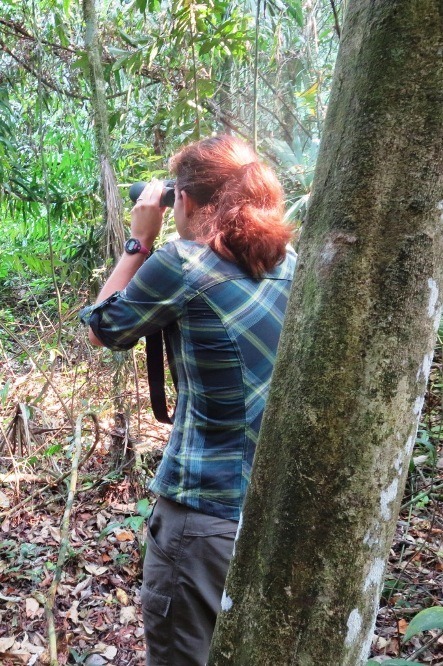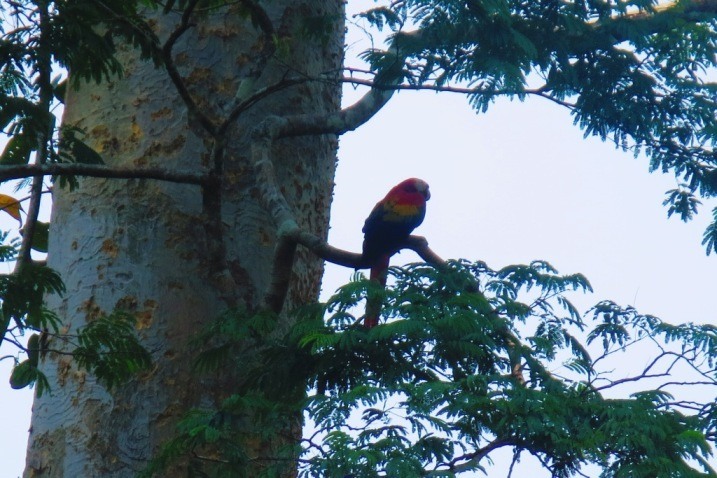 Along with the wildlife and splendid natural setting, the other attraction to this area is the Mayan ruins at El Peru (Waká). Petén was the center of the Classic Maya civilization and today the area is dotted with hundreds of archaeological sites, many of which have been reclaimed by the jungle. Admittedly, without the guidance of a historian, this site isn't of particular interest to the casual visitor.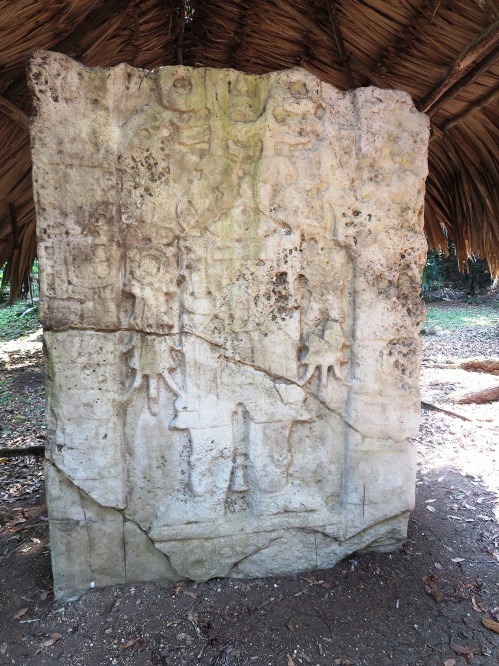 However, of all the activities at Estación Biológica Las Guacamayas, one of my favorites was hiking on the Jaguar Trail to a gorgeous mirador: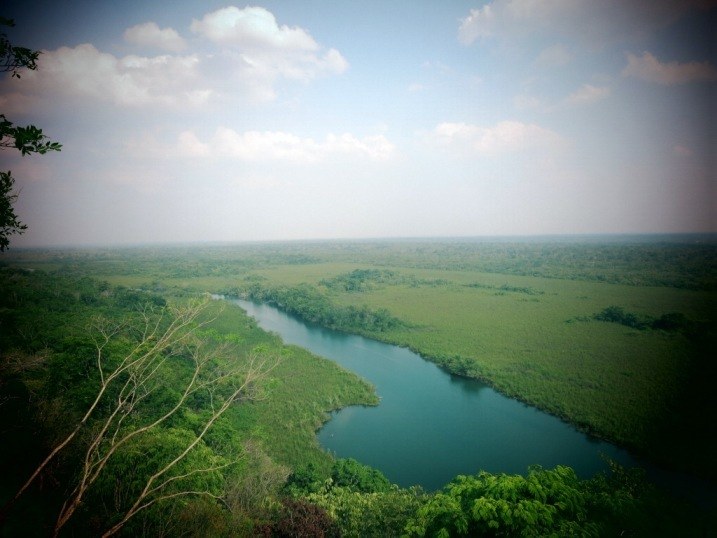 Despite enjoying my visit, I probably wouldn't recommend the station to most tourists. Between the long, bone-jarring drive to reach the station, extreme heat and humidity, and expensive price tag, I'm certain better options exist. However, for anyone with a particular interest in bird-watching or Mayan sites, it may be worth the trip.
If you go…
Trips can be booked online through Estación Biológica Las Guacamayas or with a slight surcharge if you prefer to deal in English with Martsam Travel. Packages include meals, which were neither tasty nor filling, so I'd advise packing some of your own snacks.
On the bright side, accommodations were quite comfortable, with beautifully-decorated rooms, mosquito nets, hot water, and even a small plunge pool. There is no internet, but I had a strong cell signal with Claro (Tigo doesn't work there).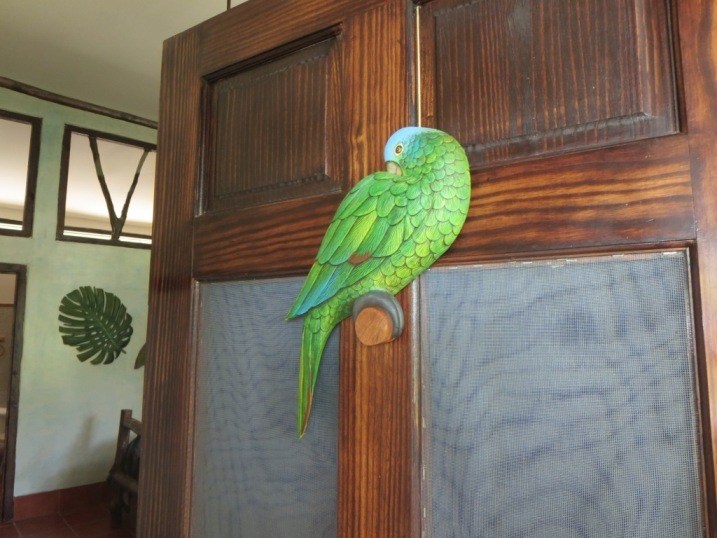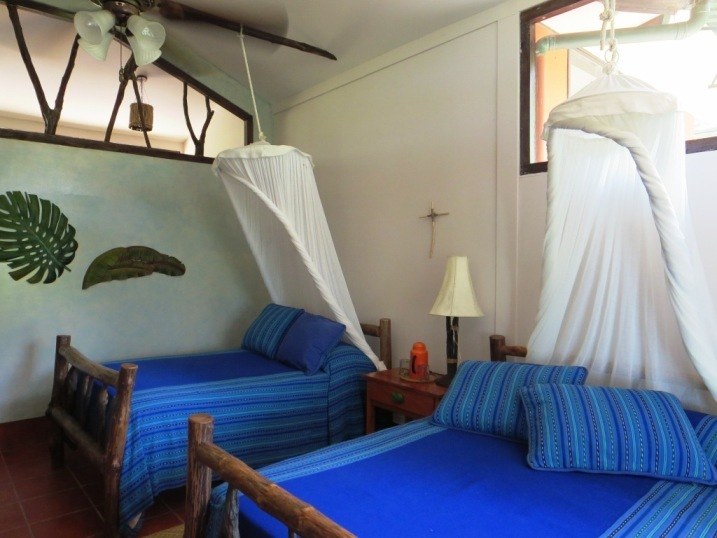 * * *
Find more Guatemala travel tips to help plan your trip.