This post may contain affiliate links. As an Amazon Associate I earn from qualifying purchases.
* * *
Cheesy as it may be, attending a luau on my Hawaiian vacation was on my bucket list. Unfortunately, it didn't take long for me to realize that I had picked the wrong island: every luau on the Big Island received average reviews at best. I wasn't about to pay $100 for a less-than-stellar experience so I started looking outside the box. To be honest, I was just hoping for a coupon or last-minute discount, even a free flower lei. Instead, I found the deal of the century.
On Monday and Thursday evenings at 7pm, there are free Polynesian dance shows at the Shops at Mauna Lani, near the Waikoloa beach resorts. There is bench-style seating in front of a small stage, so it's not exactly luxurious, but it's absolutely free!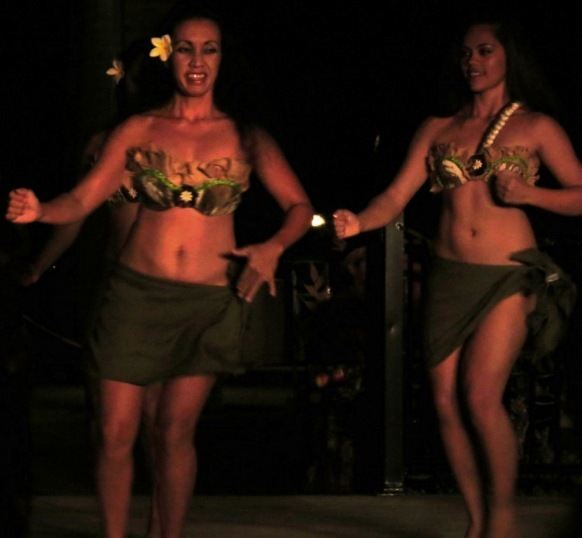 I was a little hesitant at first, planning on attending the free luau rather than a professional one. Normally, I tend to believe that you get what you pay for, but the other luau reviews were so poor that we thought we'd chance it and splurge on last-minute tickets for later in the trip if we were disappointed.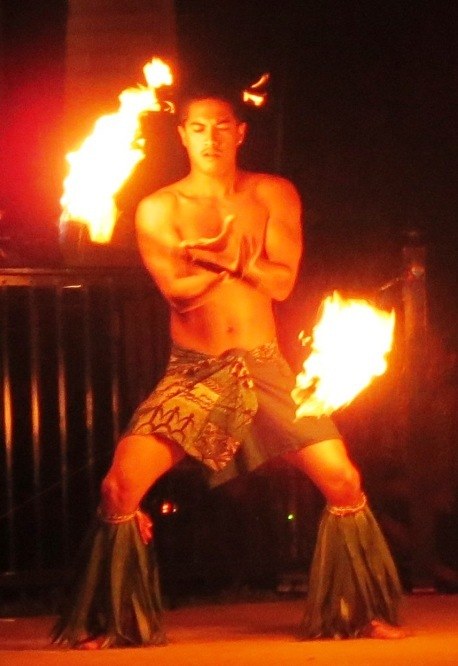 Not surprisingly, the luau wasn't perfect. The program itself was only about 35 minutes long and there were a handful of 30-second commercials thrown in advertising the host mall. Still, the quality of music and dance far exceeded my expectations and I was willing to put up with a few downsides for some free entertainment.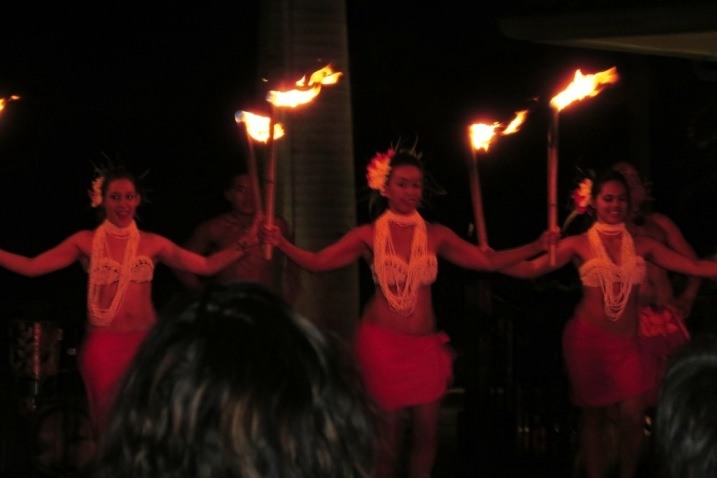 Cheapskates are absolutely welcome to attend, though we happily bought drinks from the adjacent coffeeshop and a bunch of locals bought prepared deli foods from the small grocery at the mall. Picnickers claimed the best seats around 6pm, but even those who showed up at 6:45 could find a seat in the back.
If you're willing to spend a little more money, the best seats in the house are on the balcony at Ruths' Chris Steakhouse, overlooking the stage. Best of all, the restaurant offers an early bird special for those who order by 6pm: 3 courses for a reasonable $46. That beats waiting in a buffet line and eating mediocre banquet food any day.
[youtube=https://youtu.be/HZvYSGx3gqA]
Note: This video is from 2011; Show Times in 2014 are at 7pm
The Monday and Thursday programs are different, and repeat visits are encouraged to enjoy different types of performances. Additionally, several restaurants and bars in the area offer free musical performances on select days of the week, letting you enjoy those ukelele songs for the price of a cocktail. Even if you do attend a luau, I'd highly recommend attending some of these free shows as well!
What other deals have you found on Hawaii?