This post may contain affiliate links. As an Amazon Associate I earn from qualifying purchases.
* * *
Bioluminescent kayaking is straight out of a science fiction novel. The water illuminates when you dip your paddle in the bay while fish seem to glow in the dark. It's such an odd and incredible experience that I've done it three times — and Mosquito Bay in Vieques, Puerto Rico is the best place to do it.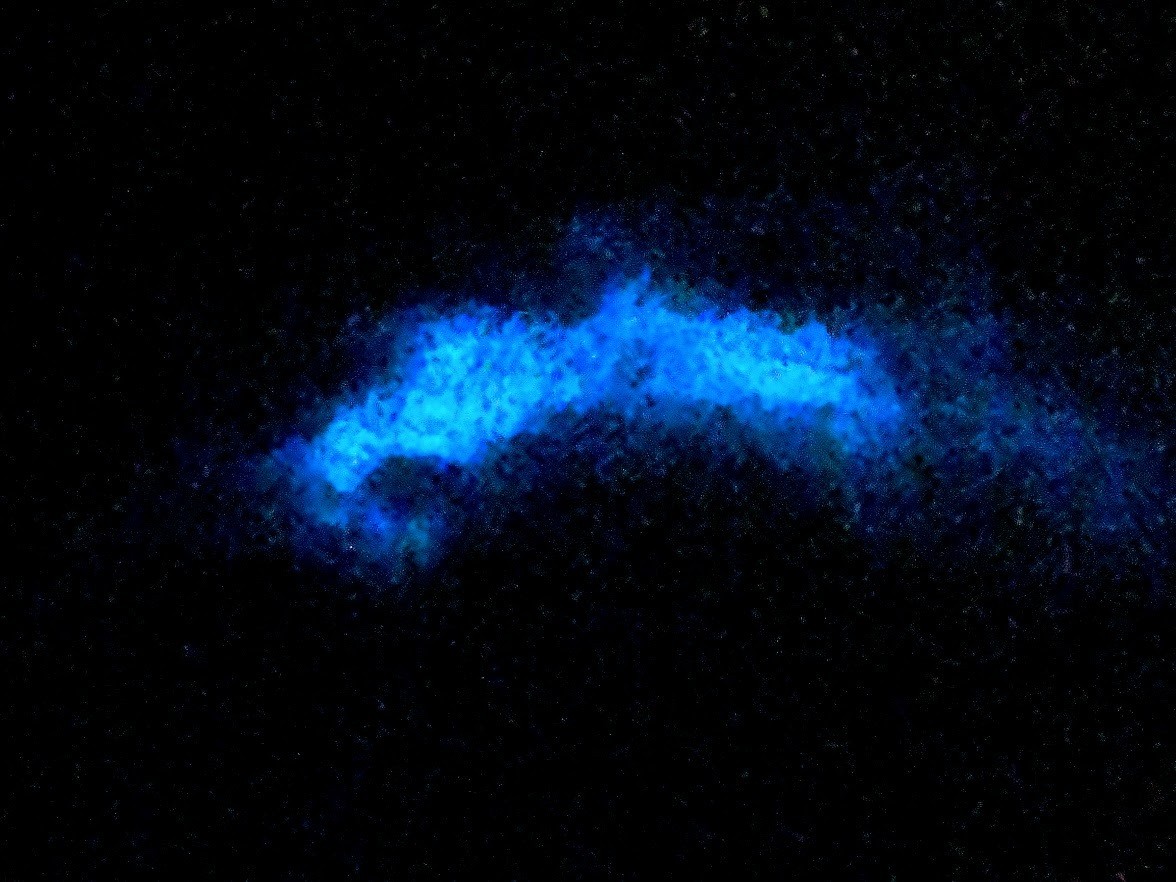 Even though I had witnessed bioluminescence in other places before, nothing prepared me for the dazzling show in Vieques. Here, the light is so strong and so constant that it feels like you're gliding among the stars. It doesn't matter which direction you look because you'll see the glow of the water all around you. Underneath, fish streak through the water, leaving a light trail that makes you wonder if they're radioactive.
What Causes Bioluminescence?
Bioluminescence, or the emission of light by a living thing, is more common than you think. Certain jellyfish, squid, and other fish have this capability.
Puerto Rico's glittering bay is created by microorganisms known as dinoflagellates. Each of them gives a short blue flash when stimulated by a kayak paddle, fish, or even just a splash. Collectively, those nanosecond bursts give the appearance of sparkling blue water.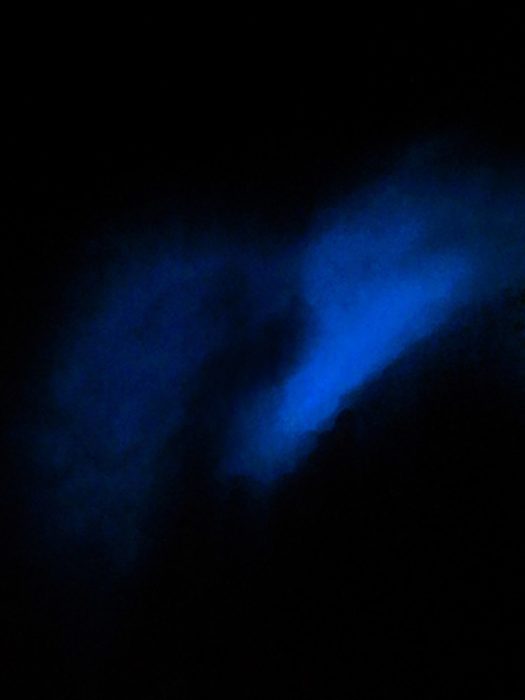 The Skinny on Puerto Rico Bioluminescent Bay Tours
In an effort to win your business, bio bay tours heavily market the fact there are only five bioluminescent bays in the world, three of which are in Puerto Rico. They leave out that you can witness the phenomenon in dozens of other places in the world if you're lucky (in most places, it's dependent on season, tides, algae blooms, and other factors).
Puerto Rico bio bay tours are the best because they are consistently accessible. There are three bays, one each in La Parguera (south coast), Fajardo (east coast), and Vieques (island to the southeast). Each of them has the same famous Puerto Rico glowing water.

The mangroves around these bays drop B12 and other vitamins and minerals which helps keep a healthy population year-round. Additionally, all of them have protected waters, which keeps huge numbers of dinoflagellates in the bay rather than heading out into the open sea where they disperse and the glow is less concentrated.
Mosquito Bay after Hurricane Maria

Mosquito Bay in Vieques has long been regarded as the brightest biobay in the world, but the island got hit hard by Hurricane Maria in 2017. Winds swept dinoflagellates out to sea and the huge amounts of rainwater disturbed the delicate ecosystem. No one knew how long it would take the bay to return to equilibrium.

Today, the Vieques biobay is back and better than ever. There are currently two million dinoflagellates per gallon of water in the bay: that's four times its previous concentration. Our guide likened it to how some forest fires are beneficial to restoring balance, wiping out weak links and giving local plants and wildlife the space it needs to thrive.

The local community has also taken several steps to protect the phosphorescent bay: DEET is forbidden (a single drop can wipe out a million organisms), you can't wear shoes to the shore in case they're covered with something harmful, and absolutely no swimming is allowed.

Without a doubt, Vieques is the best bioluminescent bay in Puerto Rico.
Best Time to Go Bioluminescent Kayaking (Puerto Rico)
The time of year for this tour, at least in Puerto Rico, is less important than you think.
The lunar cycle, though, makes a BIG difference. On bright nights (like a full moon), the glow will be very subtle, if you can see it at all. Of the three times I've seen bioluminescence, twice were purposely on the new moon; the other was at quarter moon.

If you can, plan your tour for the darkest night of the trip, keeping in mind that the night of the new moon is always popular and sells out in advance.
The other decision you'll need to make is to take the early or the late night tour. When I went in Fajardo, we chose the early tour, which allowed us to paddle through the mangrove channel at dusk to take in the scenery. In Vieques, this is less of a consideration since you're on the open bay the entire time, so we chose the late tour in hopes that all the young children would be tucked into bed. This decision is more or less personal preference.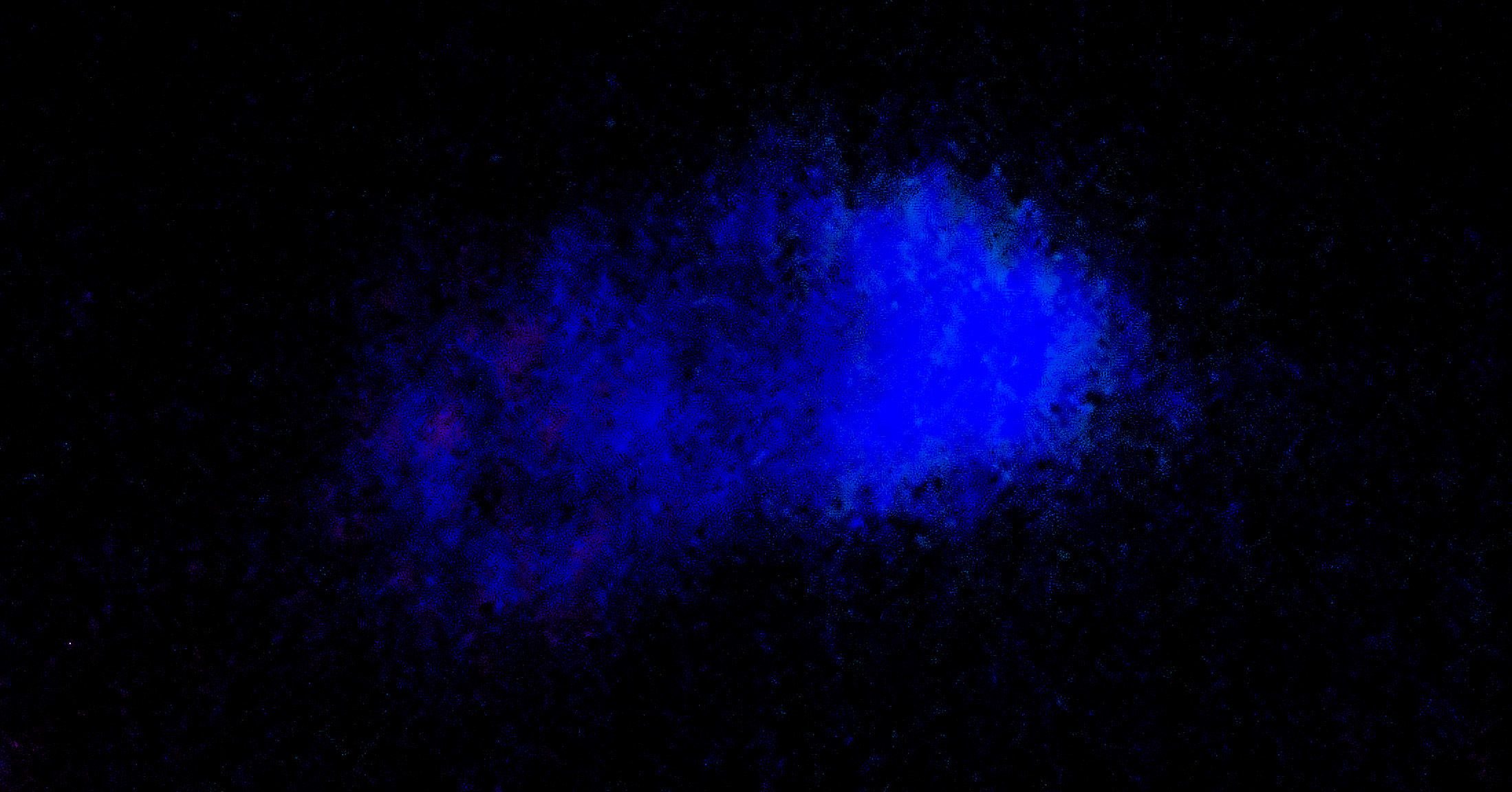 Choosing a Bio Bay Kayak Tour
If you read through reviews of different companies, you'll see hundreds of 4 or 5-star reviews. To put it bluntly, the biobay is so incredible that no matter who you go with, you'll have a fabulous time.
We went with Melaya's Tours in Vieques and although their operations weren't perfect, we had a smaller group (they cap at 10) and spent more time on the water in "glass-bottom" kayaks.
PRO TIP: Call them and book direct (and pay in cash) to get their lowest price.
I really, really urge you to consider Vieques as your biobay destination of choice. Yes, it's inconvenient to get there and it requires spending the night, but it's a really cool island anyway. Read more about Vieques and get hotel recommendations here.
Fajardo and the Laguna Grande Biobay

Just an hour from San Juan, the Fajardo biobay is the most popular because it's the most convenient. You can spend a day at El Yunque National Forest before paddling through Laguna Grande at night for a pretty awesome adventure. In fact, that's what I did seven years ago.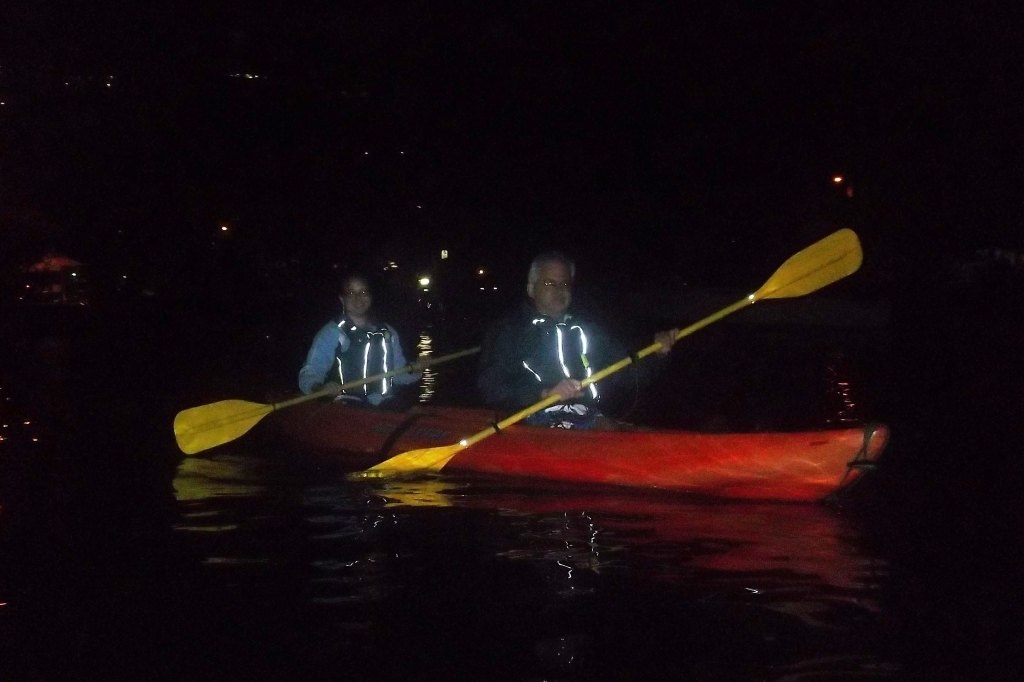 With a rental car, you can visit the rainforest on your own and separately book the kayak tour.
Since driving in Puerto Rico can be more stressful than many travelers desire, you can also opt for a combo tour with round trip transportation from San Juan.

Not Convinced Yet?
Standard cameras can't capture this experience very well, so check out this video to get a better look at what it's like kayaking Vieques' Mosquito Bay.
* * *
Go ahead: save bioluminescent kayaking Puerto Rico to your bucket list by pinning this post!