This post may contain affiliate links. As an Amazon Associate I earn from qualifying purchases.
* * *
It's easy to tune out your surroundings when you're going about daily life. I take my surroundings for granted in Richmond, though it's one of my goals to "re-discover" my city in 2015. To explore the city with a sense of purpose, I purchased a mobile app scavenger hunt of Richmond, VA.
Stray Boots is essentially a combination of a do-it-yourself walking tour and scavenger hunt. Using a mobile app, you're guided to potentially overlooked attractions and secret landmarks while answering questions along the way. Residents or local experts design these courses to show off their neighborhoods, and mine focused on the Shockoe Bottom and Church Hill areas of Richmond.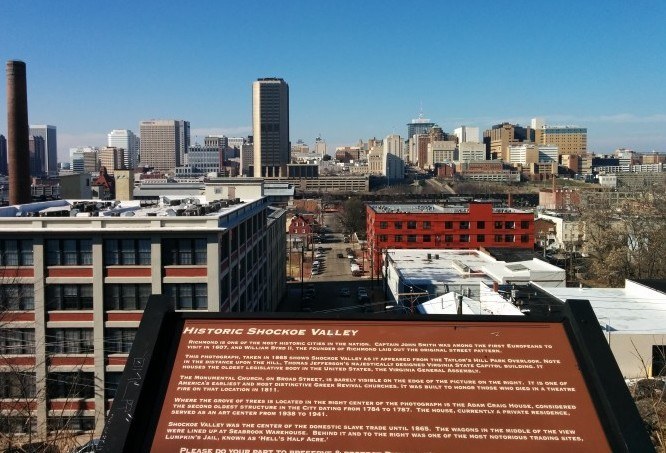 SightDOING Insider Tip: This tour is perfectly located for a day trip from Washington DC. If you arrive by Megabus or Amtrak, you'll be just three blocks from the starting point. If you're here on a weekend (excluding winter), swing through the 17th Street Farmers Market on your way to the scavenger hunt. It's one of the oldest in the country, with an informal start in 1737 and as an official farmers market since 1779.
Everywhere you go, there is historical significance to Richmond, Virginia, but I'm immune to it most of the time. The app's clues sent me on an easy-to-follow walking route with straightforward questions. Of course, simply paying attention to your surrounding opened up a lot more observations than the challenges themselves.
Along the way, I meandered through Shockoe Bottom, an area I usually buzz through if I'm on my way to a downtown bar. The scavenger hunt led me past historic homes, secret overlooks, and interesting side streets. From there, I headed into Church Hill, a neighborhood that has shifted from a crime hub to a vibrant residential area.
After every question, the Stray Boots app offered historic tidbits to supplement what I was looking at and I accidentally stumbled upon historic placards explaining everything from how Richmond got its name to the lodge where George Washington attended Freemason meetings.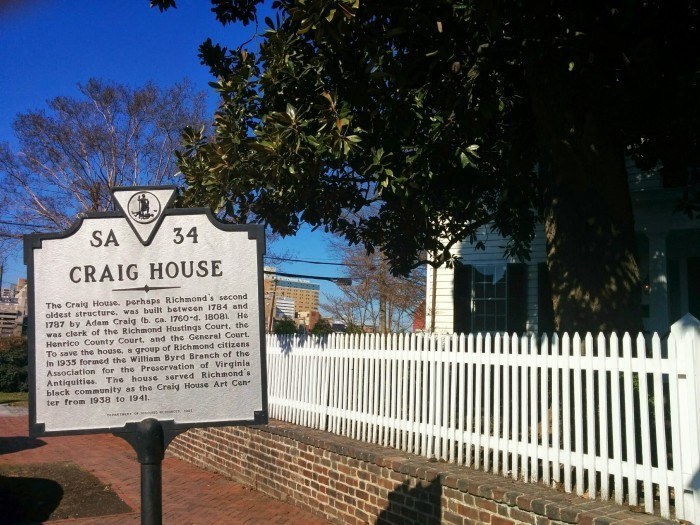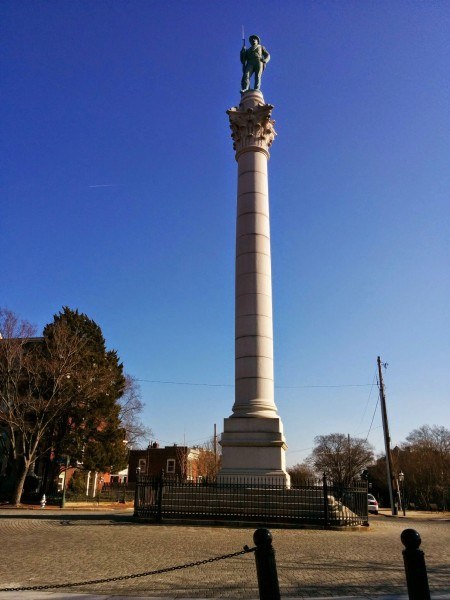 Although history buffs might enjoy simply walking Richmond's Liberty Trail on their own, taking the scavenger hunt's approach made it more interactive. Having questions to answer — simple as they may be — made sure I kept my eyes open and didn't passively walk by the way I normally do.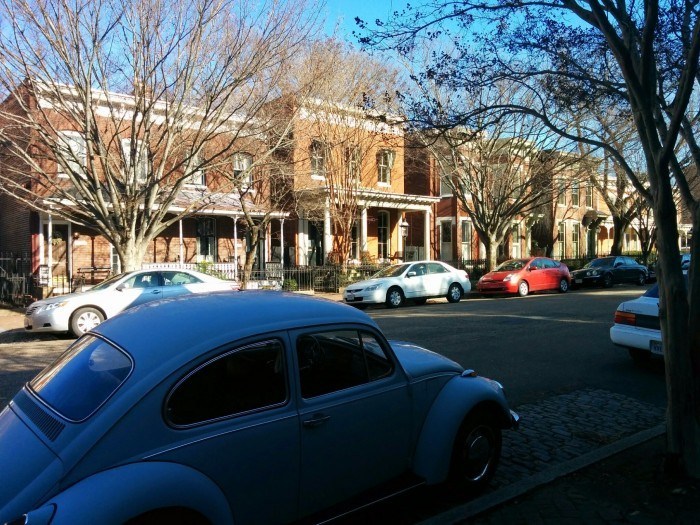 SightDOING Insider Tip: Stray Boots recommends you set aside 2-3 hours for this scavenger hunt. I personally took 2 hours, including a few detours when I was distracted by street art or historical markers. However, you'll walk by two attractions along the way which are worth touring: the Edgar Allen Poe Museum and St. John's Episcopal Church (best known as the site of Patrick Henry's famous speech "Give me liberty or give me death"). Plan on extra time for those two tours!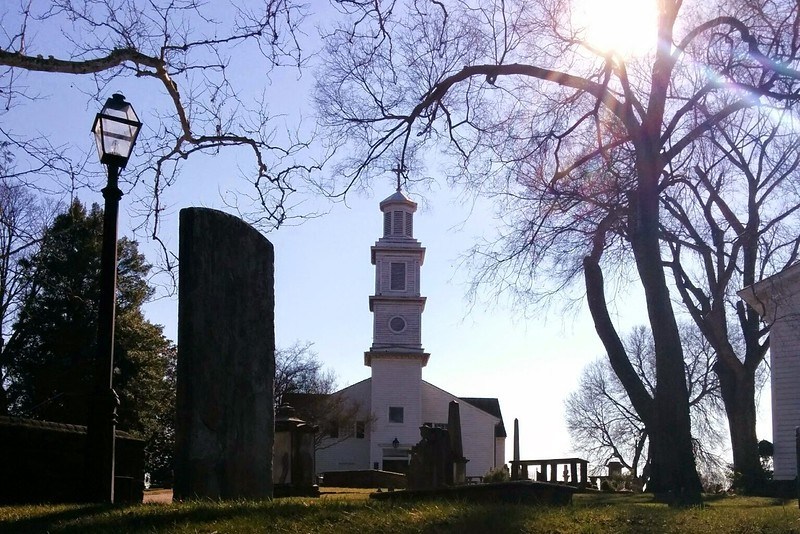 Church Hill is one of the best neighborhoods in Richmond for dining, so it's no surprise that this scavenger hunt took me to a refreshment stop. However, if I have one complaint about the guided route, it's that this particular cafe is a poor representation of what Church Hill has to offer. By all means, stop in for the interesting trivia, but don't eat there.
SightDOING Insider Tip: On your way to the cafe, you'll pass by Proper Pie Co. This neighborhood joint offers savory meat pies (with vegetarian options), all served New Zealand style. However, true to its name, you'll find plenty of sweet pie options as well. Buy both…you won't regret it.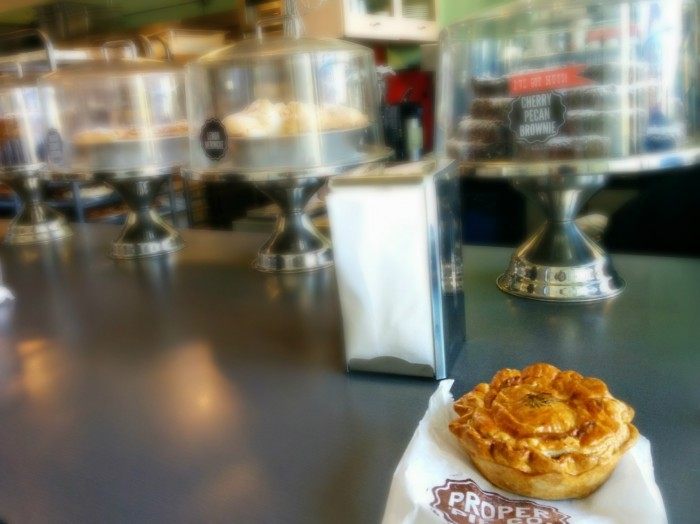 After 13 stops, the scavenger hunt leaves you in a park with sweeping views of the city, about a 15-minute walk back to the starting point. You can head back along the road or if you have more time, you can detour to the Chimborazo Medical Museum, which is surprisingly interesting. When you're ready to return, I'd recommend heading to the riverfront to walk along the Virginia Capital Trail. You'll pass by the Virginia Holocaust Museum (I haven't yet been) and find yourself back in Shockoe Bottom.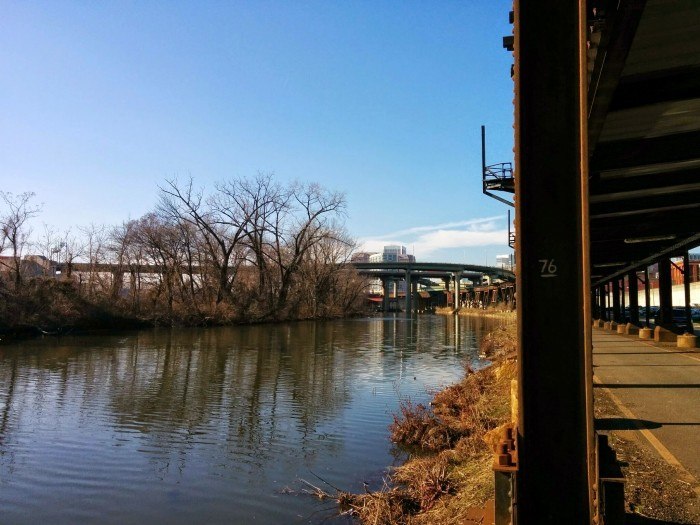 Celebrate the completion of your walking tour with a well-deserved beer at Sine's Irish Pub. If you've got more energy, you can continue westward on the cobblestone streets of Shockoe Slip past shops and restaurants or along the Canal Walk toward Brown's Island.
More on Richmond Scavenger Hunts
I highly recommend the concept of these scavenger hunts: you're encouraged to explore new places and/or look at them from a new point of view.
Unfortunately, Stray Boots has stopped selling this particular scavenger hunt. Try Urban Quest instead.
* * *