This post may contain affiliate links. As an Amazon Associate I earn from qualifying purchases.
* * *
I suppose it's only natural that a dog in my family would become a traveler though I don't think my boy was born that way. From the day I picked him up — his "Gotcha Day", if you will — his life was a series of adventures.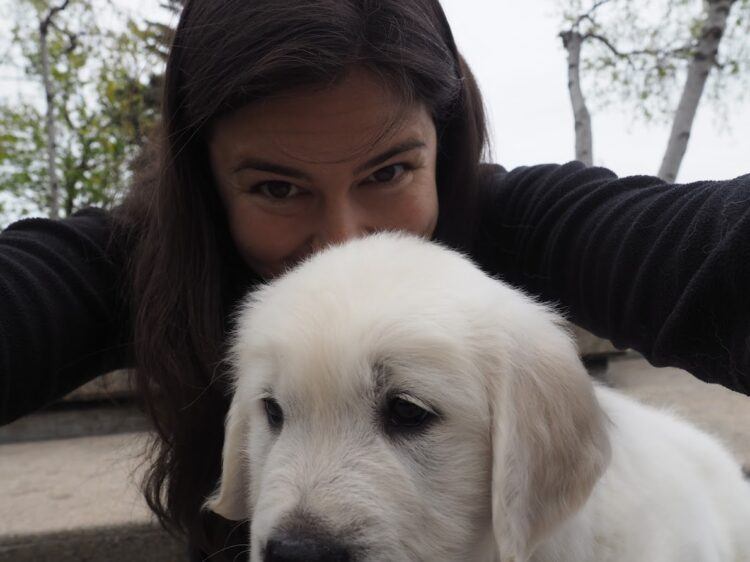 We started with something I thought was tame, although I'm sure he was terrified at the time. After driving from central Wisconsin together, essentially strangers, we stopped at Kopp's Custard in hopes I could bribe his love. Nine spoonfuls for me, one for him, a creamy vanilla treat he gobbled up willingly. Afterwards, we ambled along the Seven Bridges Trail together, an awkward first hike where I first realized walking on a leash doesn't come naturally to puppies.
From that point forward, we included him on as many trips as we could. We explored the whole state of Virginia and later New York, rented a luxury cabin in North Carolina, watched the eclipse in South Carolina, swam in a lake in Michigan, hung out in southern Ohio, and probably a dozen other things I'm overlooking. He even crossed the border multiple times into the great country of Canada.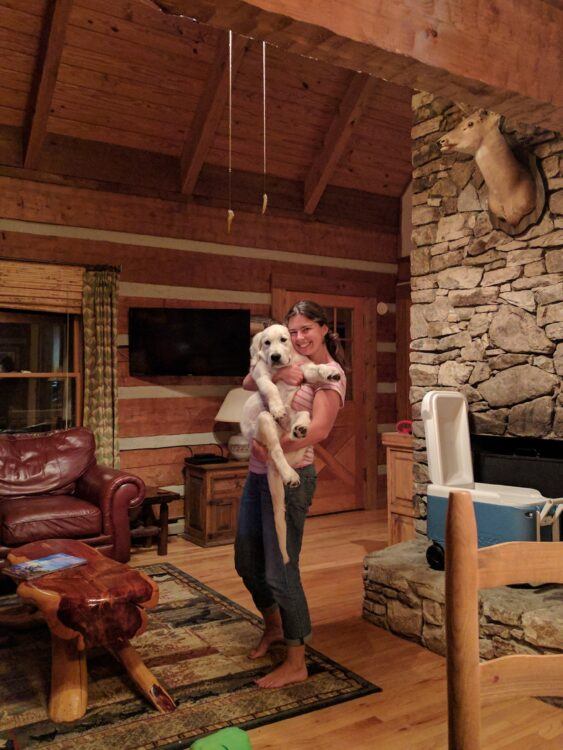 But here's the thing about traveling with dogs, if you don't know already. It's not like traveling on your own. They have different goals, plans, and ambitions whether you want to accept them or not. They see and experience the world differently and if you let them guide you a little, you'll see the world differently, too. Because of that, I learned a lot about travel from my dog.
Sadly, my goofy adventure buddy passed away unexpectedly, a reality I haven't yet accepted. But this post is not in grief or in search of sympathy: it's to celebrate the many things he shared with me along the way. My dog did so much more than keep me company on roadtrips. He opened up my eyes to a whole new way to travel. For that, and for so many other things, I'll be eternally grateful.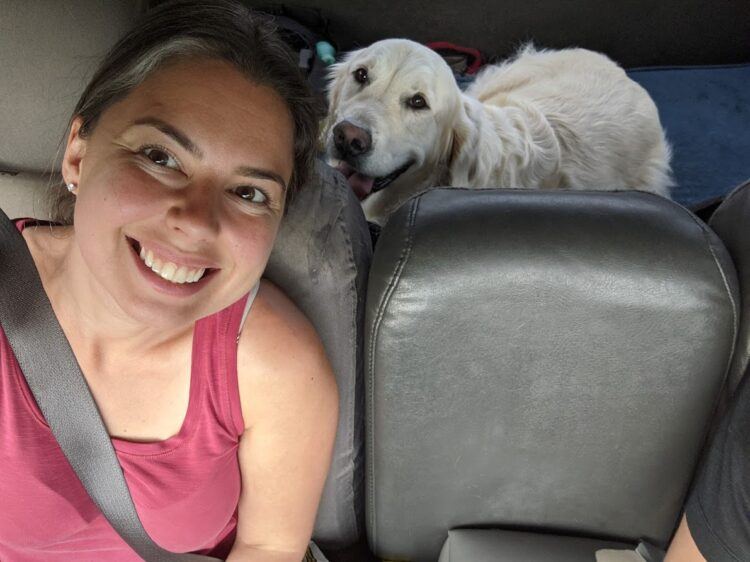 Although you never met him, he was a master of wrangling everyone he ever met to be part of his life. Since he's not here to do it on his own anymore, I'm taking this moment to do it in his memory.
So, without further ado, some words of wisdom about traveling, all courtesy of the very best dog.
1. Day trips are the best trips. Duh! You get to sleep in your own bed at night!
2. Travel should be planned around people, not places or things. So plan that roadtrip to visit family and friends.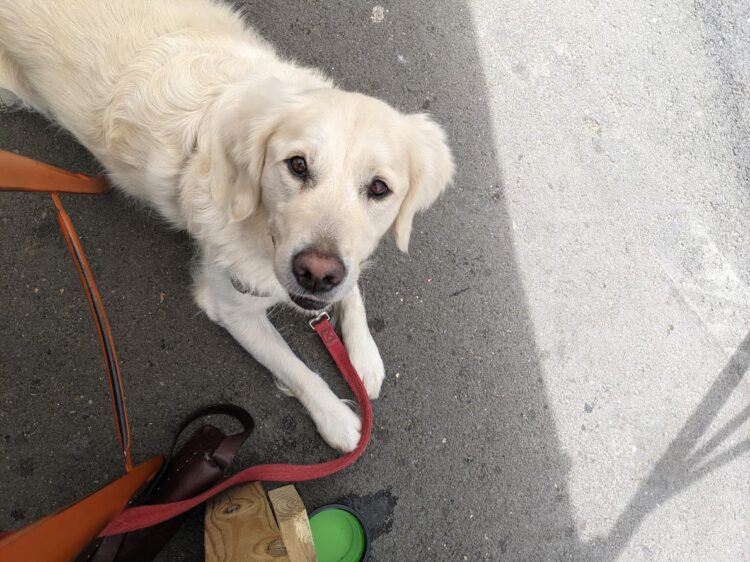 3. It's always dinner time somewhere. Go ahead, sample the local specialties.
4. There's never a rush to get anywhere. Unplanned detours and stops may surprise you as the best parts of a trip.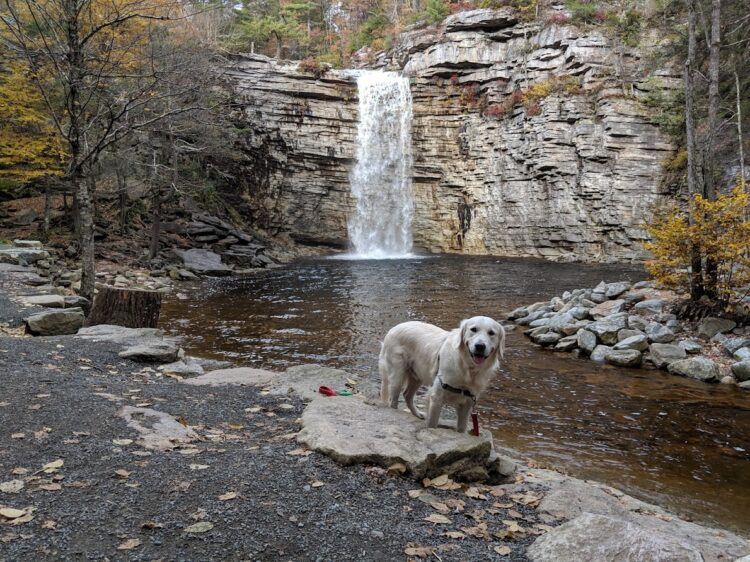 5. You don't have to go far to travel. Anywhere new, even if it's just around the corner, is a new place to explore.
6. Don't let the cold scare you off of being outside. Sometimes the snow makes things even more fun.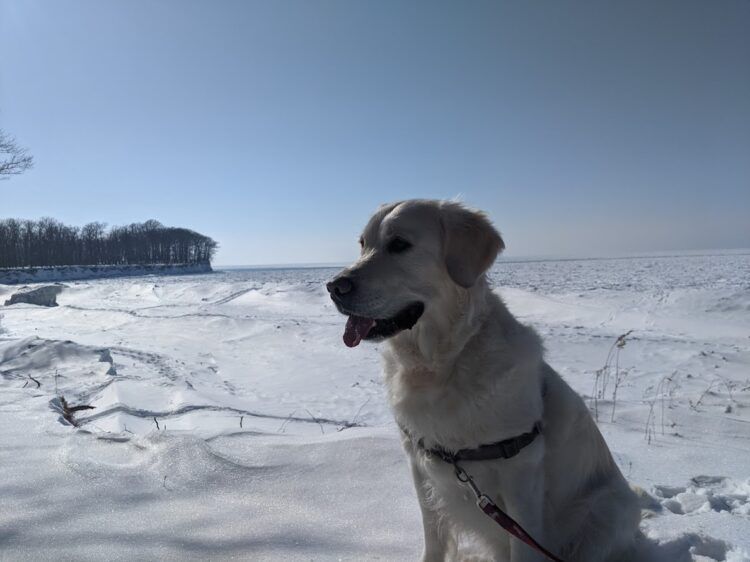 7. If someone smiles at you, go introduce yourself. A stranger is just a friend you haven't met yet.
8. If you love somewhere, go back, over and over. You don't need reason to return somewhere that brings you joy.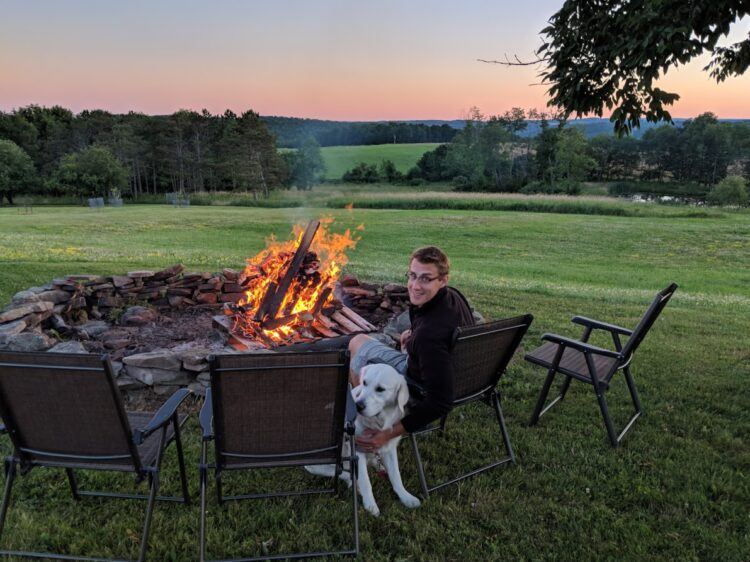 9. A mess is nothing more than a temporary problem. Mud and dirt are other words for dog glitter.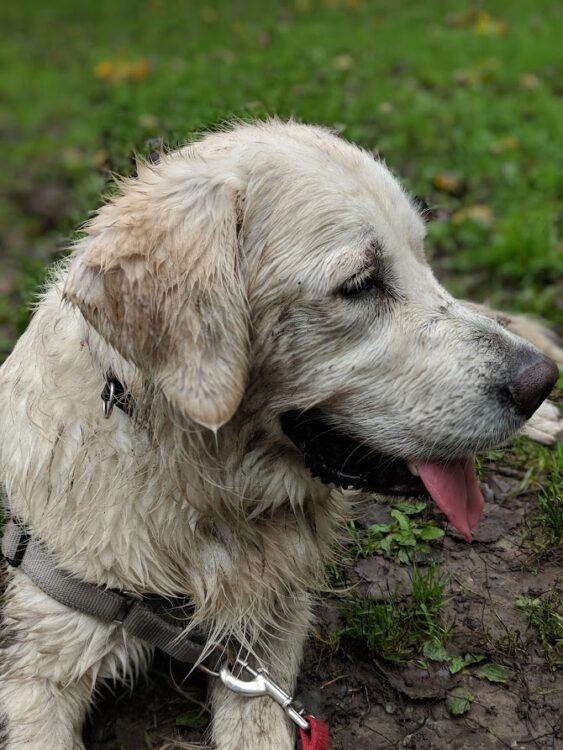 10. Camping is for suckers. Why squish into a tent when a heavenly bed is big enough for 3?
11. Always pack snacks. You never know when you'll hit traffic.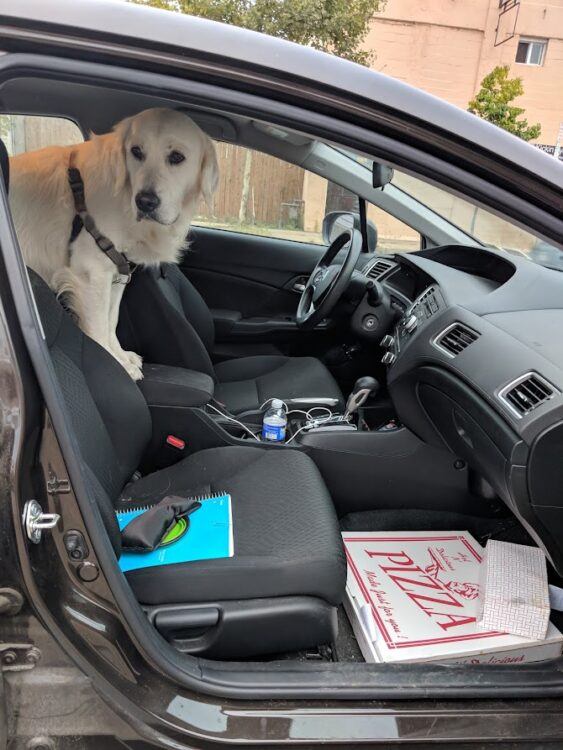 12. The more the merrier. Travel might be more complicated when you invite friends or family but your pack is at its best when everyone's together.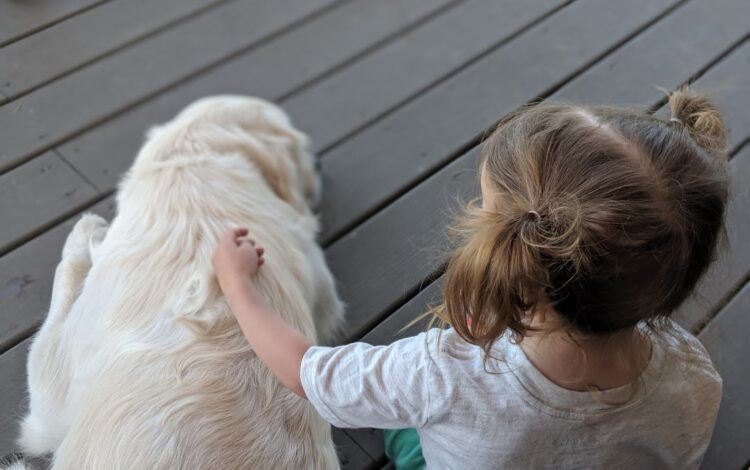 13. The right souvenir can make someone's day. When you find a gift that you're certain will make someone smile, snatch it up with no regrets.
14. Mornings are meant for getting up and at 'em. Walks are simple pleasures, but they're still pleasures.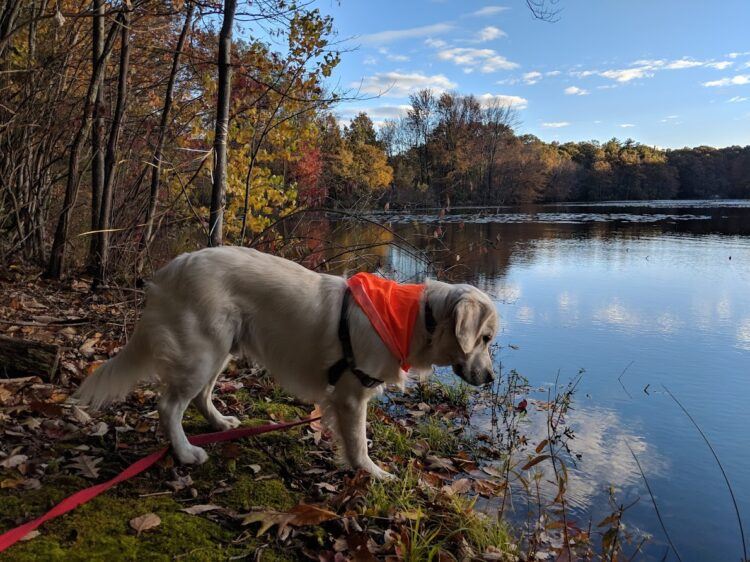 15. Naptime for everyone! I mean, you woke up early, so you have to balance that somewhere…
16. Don't stress over packing everything. If you forget something, you can find a substitute once you're there.
17. It's okay to stop and observe for awhile. You never know what you may see.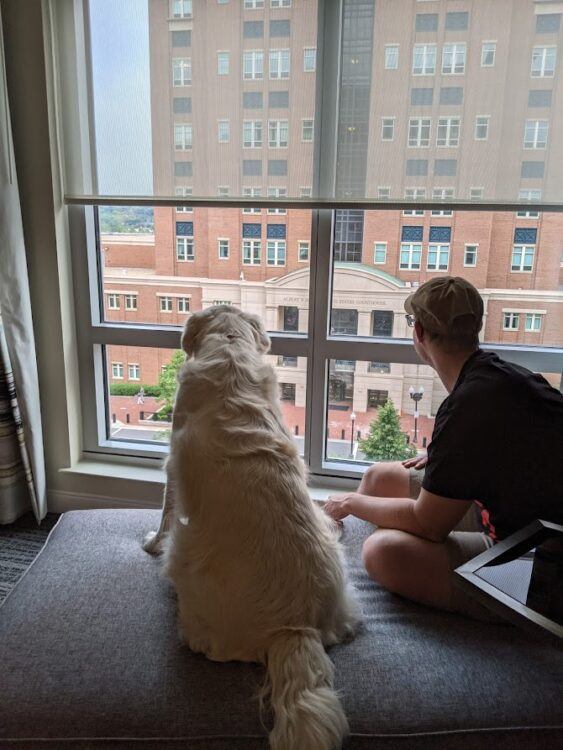 18. Keep digging until you find what you want. You might not know it yet, but there's treasure everywhere.
19. Life is about laughing and smiling. So go ahead, let loose somewhere along the way and make your own fun, no matter how ridiculous it may seem to everyone else.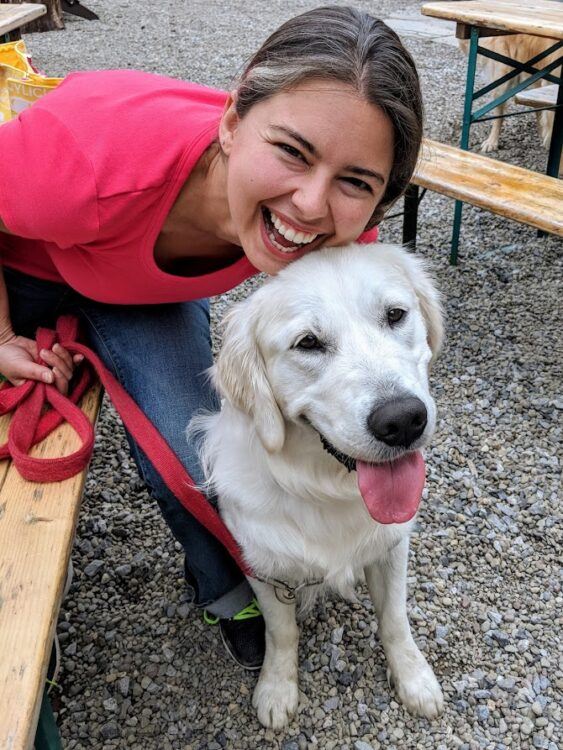 20. Disconnect, turn your phone off, leave that laptop at home. If you're gonna adventure, you might as well adventure right.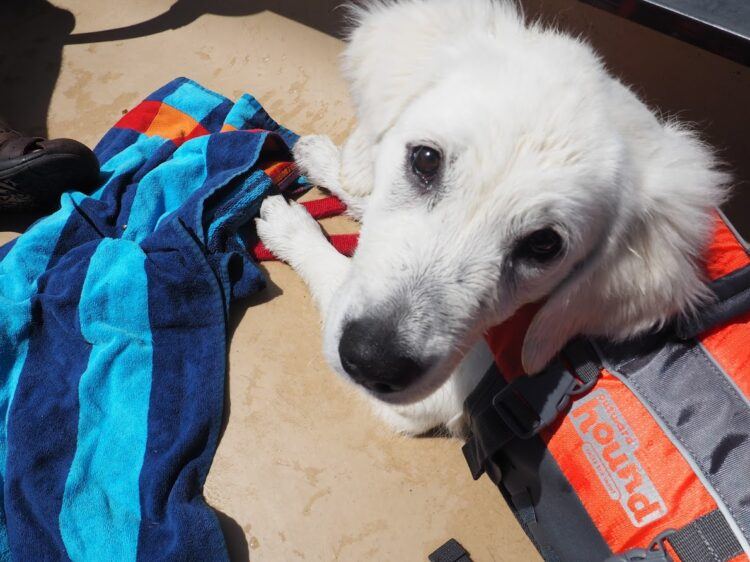 21. Delight in the little things. And never lose your sense of wonder.
22. Take a million photos because someday you'll want to look back and remember.