This post may contain affiliate links. As an Amazon Associate I earn from qualifying purchases.
* * *
Unlike our day in Barbados, the weather was wonderfully pleasant in St. Lucia, getting us off to a great start. I had been looking forward to seeing St. Lucia probably the most out of any of the islands on our itinerary, so I was thrilled that things seemed to be going my way.
The problem with cruises is you only have a short time in one place; in this case, we only had from 8am-4:30pm on shore. When I have plenty of time on vacation, I like to wander and explore, but with such a limited amount of time available, I wanted to make the most of my time, so my family made plans with a great tour guide to show us around the island. Meeting Herod was like meeting back up with an old friend: we knew we were in good hands right from the start.
The first part of our day was spent primarily on the road, with Herod telling us great stories about his island and pointing out a few places of interest so that we'd have reason to return. I quickly realized my instincts about St. Lucia were spot on. Indeed, it is an absolute tropical paradise, lush and green with great overlooks from the hills.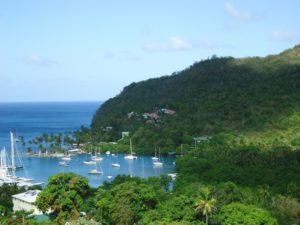 St. Lucia is full of tourist activities, a lot of them right up my alley (ziplining? my favorite!) but instead we spent some time learning a little bit more about life on the island. I won't kid you and tell you the entire day was focused on education and insight, but it really was fascinating to have that perspective while we still had a good time. Nothing like washing down a freshly picked banana with some homemade punch.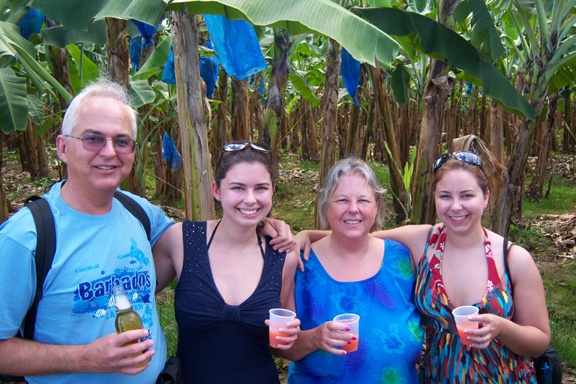 Though tourism is overshadowing most of the industries on the island these days, fishing is still a way of life for some of the islanders. I can vouch that the fish was delicious, but it certainly looked like these locals had their work cut out for them. Fishing, as a trade, seemed like hard work. One of the reasons why I loved St. Lucia, though, was that despite how hard of a life some of them have, they are some of the most genuine and friendly people in the Caribbean. Everyone was happy to answer questions, give directions, or just point out the perfect photo opportunity.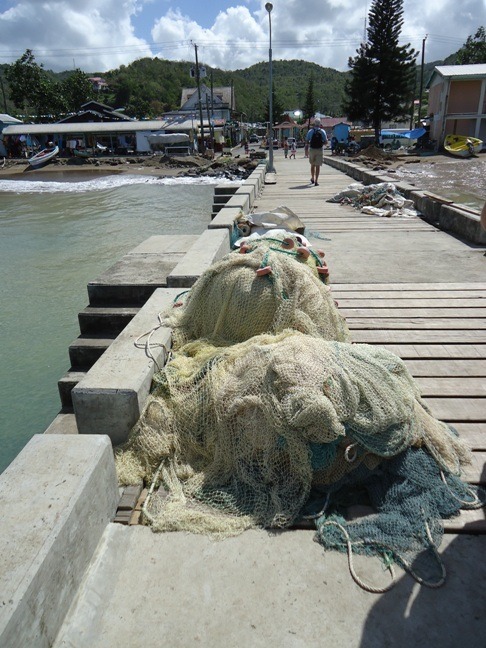 We rounded out the morning with a visit to one of St. Lucia's claims-to-fame, the Sulfur Springs. This is the Caribbean's only "drive-in" volcano. While that sounds intriguing, you're basically just driving up another twisty mountain road and parking as soon as the smell of sulfur permeates the air. Seeing the steam rising from what is considered a dormant volcano really makes you wonder what this island was once like…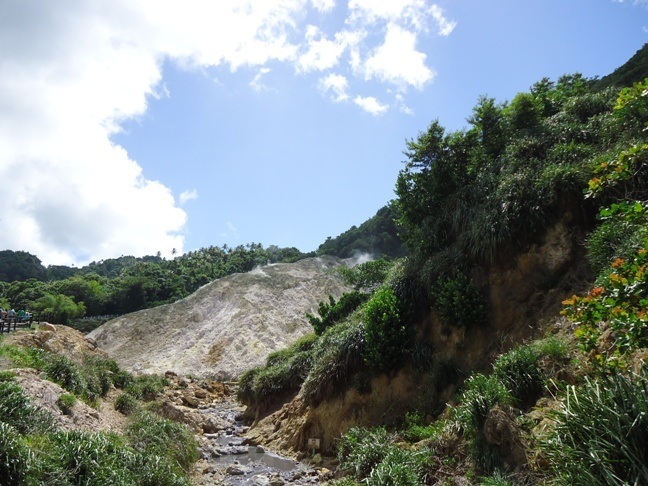 While we were here, we checked out the local mud baths and saved hundreds on spa treatments. The goal is to lather up with the mineral-laden mud, renowned for its healing properties. I was really hesitant at first – not that mud and dirt bother me – but it was really HOT and burned my sunburned skin even more than it already was. Eventually I gave in…and just as Herod promised, my sunburns were 100% healed by morning. Amazing!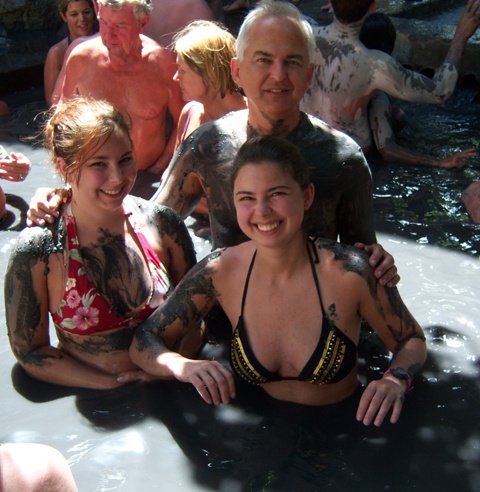 The best part of my day, though, was lunch at Herod's home. I sampled a dozen delicious foods, everything from fish cakes with banana ketchup to a savory chicken and rice and beans. We had an incredible view of the Pitons right from his front porch, and having a homecooked meal outshone the cruise food in every way possible.
Of course, a trip to the Caribbean wouldn't be complete without a stop at the beach. Now, St. Lucia is gorgeous, but its beaches are far from spectacular. The sand is rough on your feet, the water clarity a little lacking, and in general, it's not much to write home about. Still, the backdrop to Jalousie beach is one-of-a-kind, and it felt good to dip in the cool water after spending the morning in hot mud.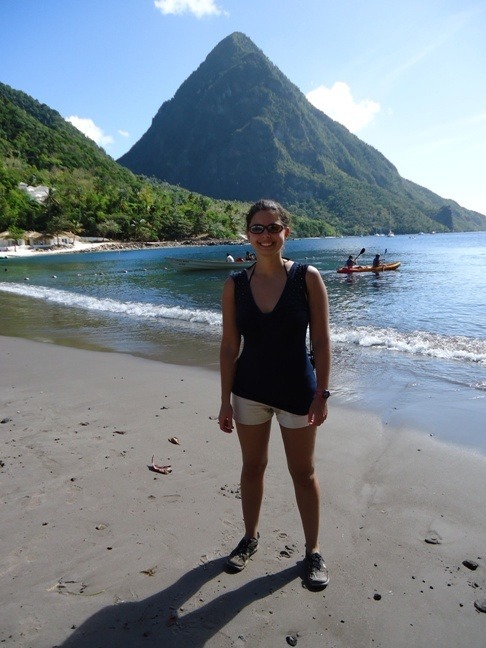 And in case you couldn't guess, I pulled out my snorkel gear in hopes of finding some cool critters. My dad had snorkeled here about two years ago and claimed he saw squid, but I had no luck on my short try. I did have a good time watching the sea urchins crawling on the bottom, and I do always love the colors of fish and coral.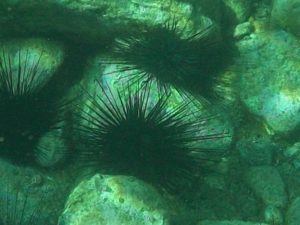 Our day ended with a speedboat ride back to the port from the beach. This was thrilling and exciting, in addition to being quicker than driving back the way we came. I'd do it again in a heartbeat.
One observation about St. Lucia: This island is full of contrasts, from stark poverty to multi-million dollar homes. On Herod's tour, we were exposed to the poverty on a few occasions. Herod warned us not to buy from the children (rightly so) since they were supposed to be at school, but you may want to bring some cash to buy a few things from other people to help the economy. I mentioned before that the island is full of friendly people, and this was true regardless of their financial status and regardless of whether or not you buy anything. A smile seemed to go a long way, but your efforts could go even farther. St. Lucia became my favorite stop on the cruise, and I'd love to come back in the future for a longer visit. Though there are dozens of luxurious resorts to choose from, I'd love to join in at local communities, lend a hand, and become a part of that welcoming, friendly lifestyle.