This post may contain affiliate links. As an Amazon Associate I earn from qualifying purchases.
* * *
For some people, a trip to the beach is more than a little vacation — it's something they look forward to all year. If you know someone like that, finding the best beach gifts can set the mood and start that positive mindset immediately. Check out these gifts for beach lovers and get them something that fits their personality perfectly.
17 Beach Gifts for Any Occasion
These beach vacation gifts are great around Christmas and the holiday season and equally good for birthdays or celebratory occasions!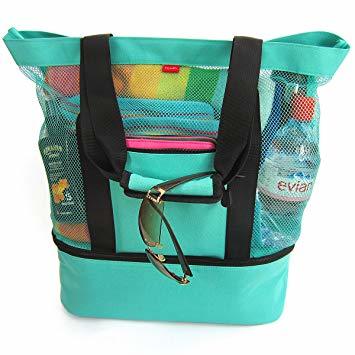 The Perfect Beach Bag
This beach tote has a small cooler built in on the bottom! I love the mesh sides so that sand can slip right out, but there's still a few solid pockets to keep things totally enclosed.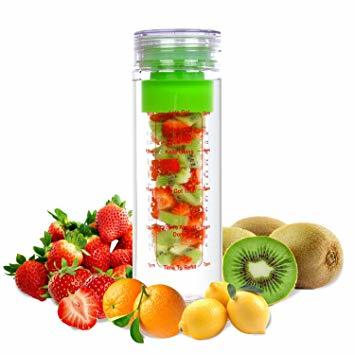 Fruit Infuser Water Bottle
This makes water so refreshing that you won't have to try hard to hydrate! My favorite combos:
Cucumber + mint, for a super-refreshing chill
Grapefruit + rosemary, for a mellow natural skin tonic when you get too much sun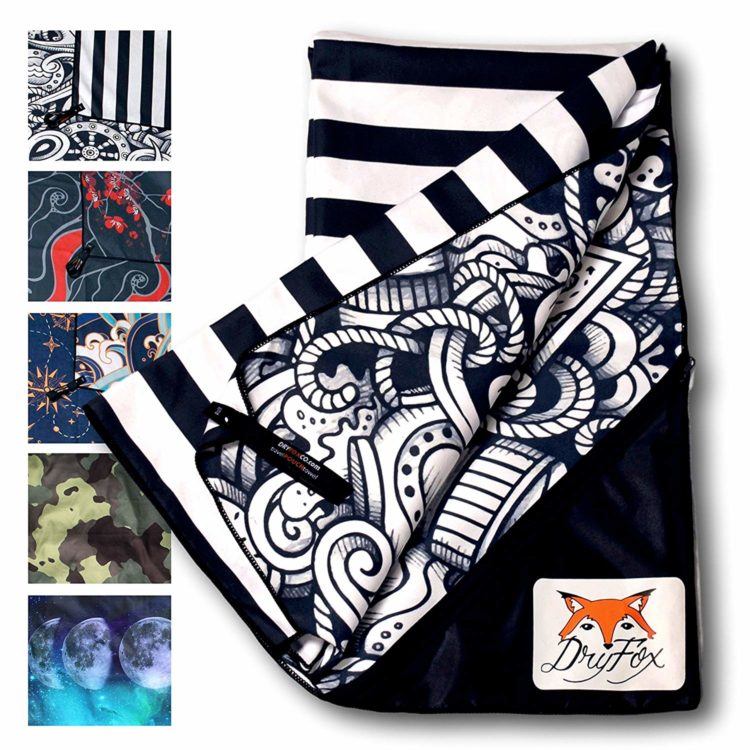 Microfiber Travel Towel
This lightweight travel towel is amazing because it genuinely dries super-quick. No mildew in your suitcase here! As a bonus, it has a waterproof pocket so you can safely store or hide things while you take a dip in the ocean. This is one of my favorite beach trip gifts because there are styles for everyone.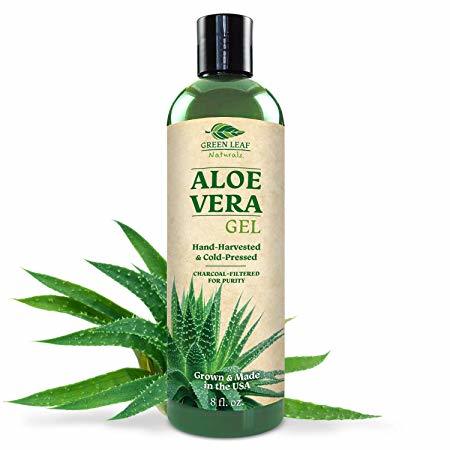 Pure Aloe Vera Gel
Aloe vera isn't just for sunburns. Keeping your skin moisturized with aloe helps you look more radiant and tan, so you should use it daily during your beach trip whether you're burned or not.
For what it's worth, most commercial "aloes" have very little aloe in them and add in alcohols which ironically have a drying effect. Splurge a little — that's what makes it a great gift for beach vacation — and get the real stuff.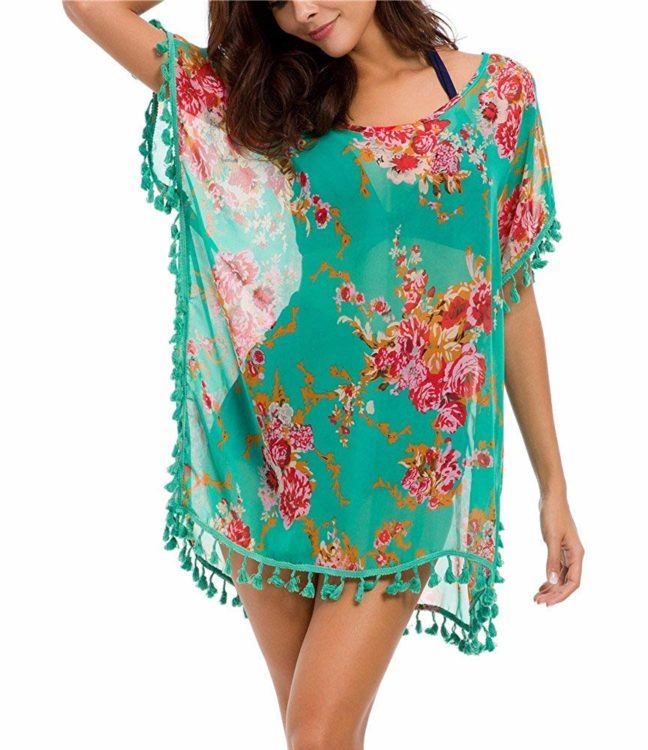 Cute Cover-Up
I probably wear more cover-ups than "real" clothes during my days on the beach. If there's one category to treat someone in, this is it. Cute cover-ups aren't expensive but when they look good, they make you feel like a million bucks.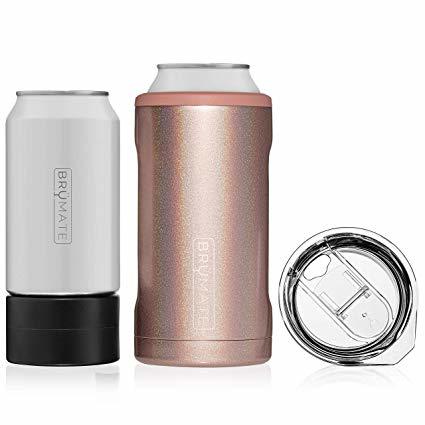 Can Cooler
Pop your beer can into this "Hopsulator" and it'll keep your drink 20x colder than a standard koozie. No one likes a warm drink on a hot day, so this helps enjoy those lazy days! It's something most people have never seen before, so surprise them by including this as one of their gifts for a beach trip.
Waterproof Bluetooth Speaker
Take your favorite music to the beach with a waterproof Bluetooth speaker. With a battery life of up to 12 hours, you can go all day before having to re-charge.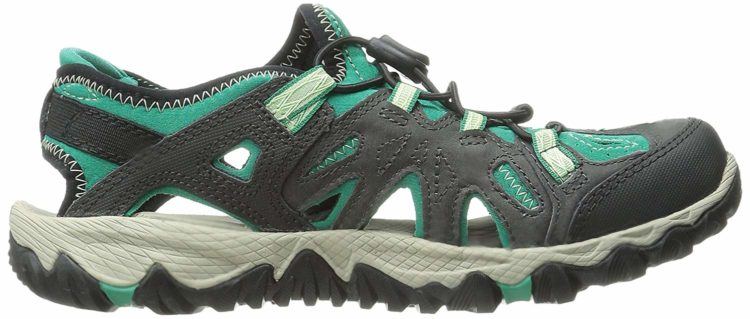 Actually Decent Watershoes
Know someone who likes a more adventurous day at the beach? Merrell water shoes have soles like sneakers, which makes them perfect for coastal hikes, water sports, and other activities where those cheap neon pink water shoes just won't do.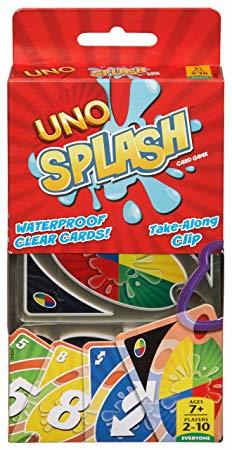 Waterproof Cards
Waterproof cards are beach vacation must haves since otherwise you'll end up with a ripped, torn mess in no time. Pack along a deck of plastic Uno cards or a standard deck and make some new friends.
Other great game ideas are a frisbee, inflatable ball, or sand toys.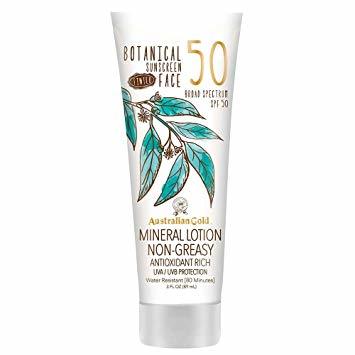 Reef-Safe Sunscreen
A lot of people are hesitant to try reef-safe sunscreen for fear it won't work, so it's the perfect excuse to buy them something they'd never buy for themselves! This sunscreen is the best I've found for constant swimming and it applies easily. Add it to your beach trip gift ideas!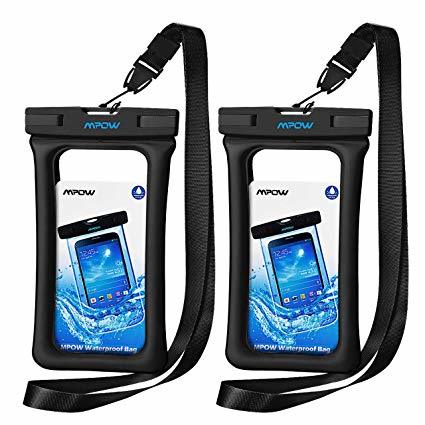 Waterproof Cell Phone Case
Yes, I went swimming with mine on a Caribbean vacation and it really works!
These waterproof pouches mean you can take your valuables in the water with you instead of leaving them on shore. Bonus: you can get those selfies you've always wanted.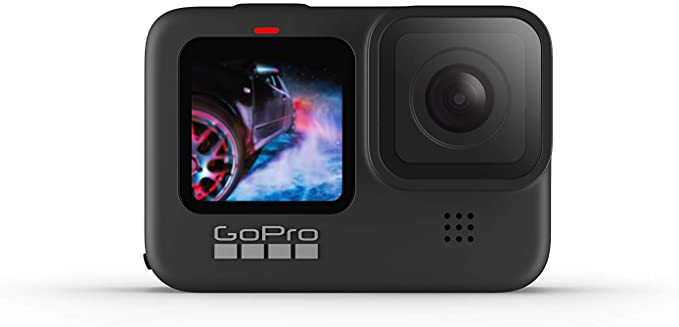 Adventure Camera
If you just want a few portraits on the beach, I don't think it's necessary to invest in an expensive waterproof camera. But for snorkeling, parasailing, or any number of other beach adventures, you'll want a dedicated GoPro.
The accessories I think are most useful: a selfie stick, headstrap, and flex clamp.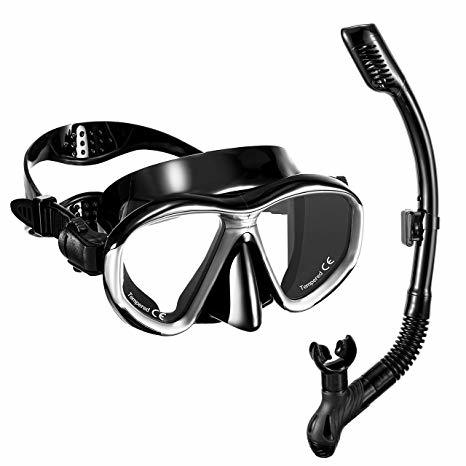 Snorkel Set
Snorkel sets pay for themselves on their first use compared to paying for rentals, not to mention you can keep your mask adjusted and fitted just for you. You don't have to spend big money on this to get a quality set.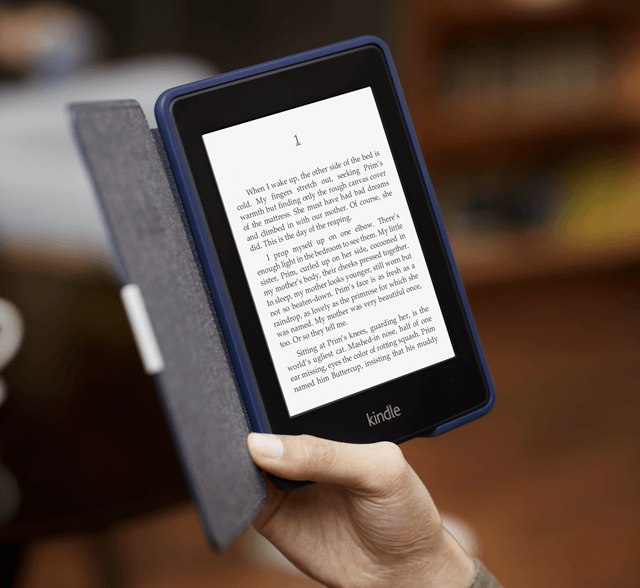 Waterproof Kindle
Admittedly, I've mostly switched to audiobooks for my beach reads, but every once in awhile I still like to pull out my Kindle. The new models are waterproof, so it's perfect for tropical vacations!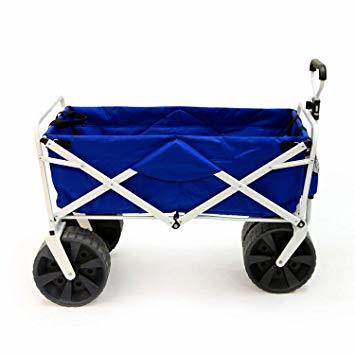 Beach Wagon
Know someone who packs up beach chairs, a cooler, and all sorts of accessories and needs to lug it all in from the nearest parking lot?
Enter the beach wagon! Load it up and wheel it to wherever you need to go. It works way better than a rolling cooler since it's built for sand and it folds down so you can actually store it at home in-between trips.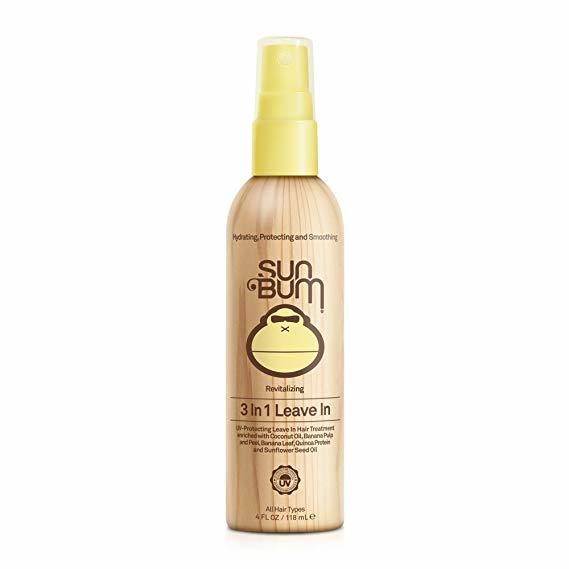 Hair Protection
I love the beach waves I get in my hair from saltwater and an ocean breeze, but if you do it for more than a day or two, it will wreak havoc on your hair. There are a variety of hair products available designed specifically for the beach, including special shampoos and conditioners or a leave-in spray to protect hair from UV rays. If you're at the beach all week, they are worth the price…for two or three days, just be sure to condition extra.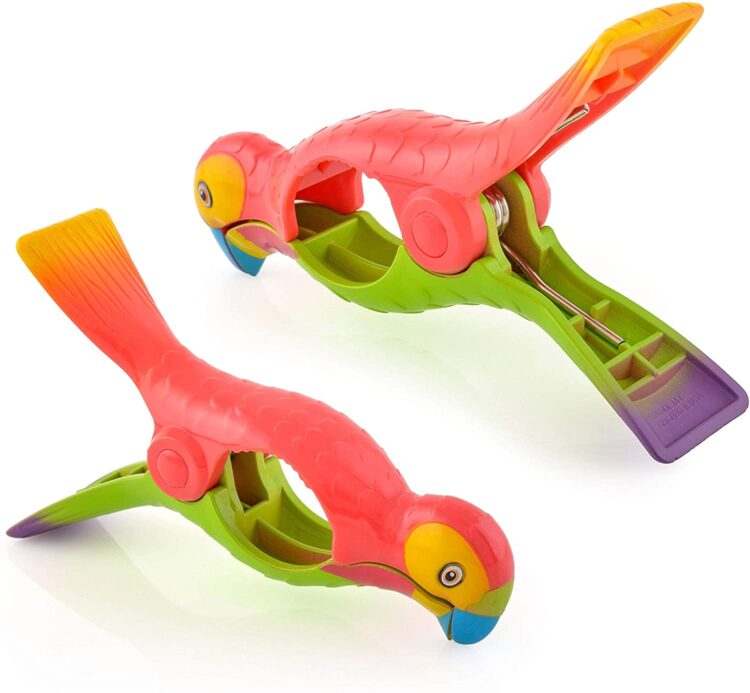 Towel Clips
A great stocking stuffer and a practical solution, these fun-shaped towel clips hold your beach towel in the perfect position on standard lounge chairs for a day at the beach at the pool. Now, your towel won't slide down or end up out of position which means luss fussing and more relaxing.
Hopefully these beach gift ideas helped you find the perfect present!