This post may contain affiliate links. As an Amazon Associate I earn from qualifying purchases.
* * *
More often than not, my suitcase is packed with t-shirts and other casual clothes. I'm the person who wears her convertible Northface pants at home just as much as while traveling. Let's just say that fashion isn't one of my interests.
While I can't afford — whether in time or money — to stay on top of travel trends every single day, I do try to make an effort on some occasions. When I'm traveling, I often have a reason to make an impression and Rent the Runway helps me do that without breaking the bank.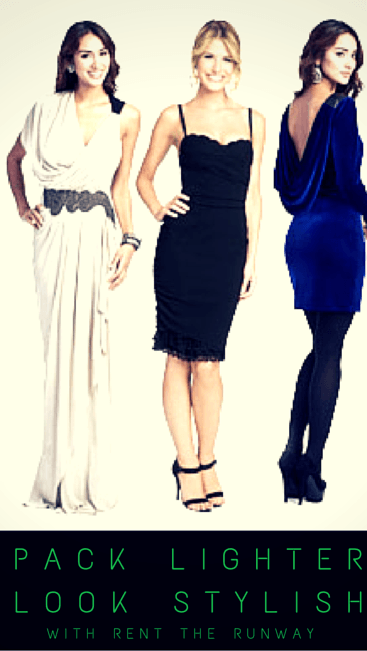 Rent the Runway is an online dress rental service. You simply browse through their collection, pick a dress you want to borrow, and they ship it to any address in the continental United States. The dress comes clean, pressed, and perfectly ready to wear in two sizes to guarantee it fits. After your event, you return it via UPS and they'll take care of all the postage and dry cleaning for you. You can also rent jewelry or handbags and buy shoes, intimates, or other accessories.
So why is Rent the Runway perfect for travel?
One Less Thing to Pack
Checking a garment bag on your flight days can cost you $25+ each way, but Rent the Runway will ship your order to the hotel you're staying at. It's actually pretty fun to check into a hotel and have a garment bag waiting for you at the front desk. UPS drop boxes are everywhere, making it easy to return before catching your flight home.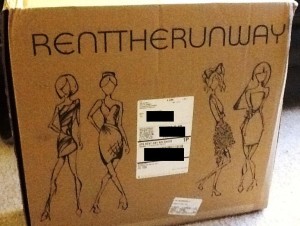 No Need to Spend Time Shopping
Finding the perfect dress (at an affordable price) is definitely doable if you want to peruse the racks at your favorite store, but when I have maps to print out, hotel bookings to confirm, and a hundred other things to do, I'd rather pick my dress with the click of a button. People who actually enjoy shopping may feel differently!
The Customer Service is Amazing
I've never been able to afford stores that offer personal shoppers, but with Rent the Runway you can chat online with "go-to" girl and get suggestions and sizing help instantly, which is perfect for the fashion clueless like me. As another example of stellar service, they go the extra step to make sure your dress fits. Rent the Runway sends your dress in two sizes just in case, but if it still doesn't fit, they will rush you a different dress overnight so you're not stuck with nothing to wear. (As a heads up, that's why they suggest an initial delivery date of two days before your event).
It's Perfect for One Time Needs
If you're planning on partying in Las Vegas but don't want to buy the dress to keep forever, renting can be a great alternative. Similarly, if you need a few more summery dresses for your vacation in Miami when you live in Minnesota, here's an easy way to do it. And if you're attending a wedding and expect to only wear the dress once? Use Rent the Runway. They even have Halloween costume ideas this time of year!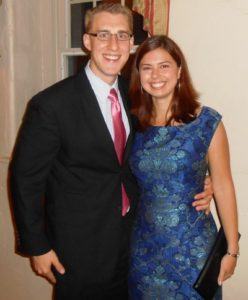 Considering that I'm not a shopper, there's a huge draw to the convenience of Rent the Runway, but even fashionistas will love this option because you'll be able to wear big-name designers without the $1000 price tag.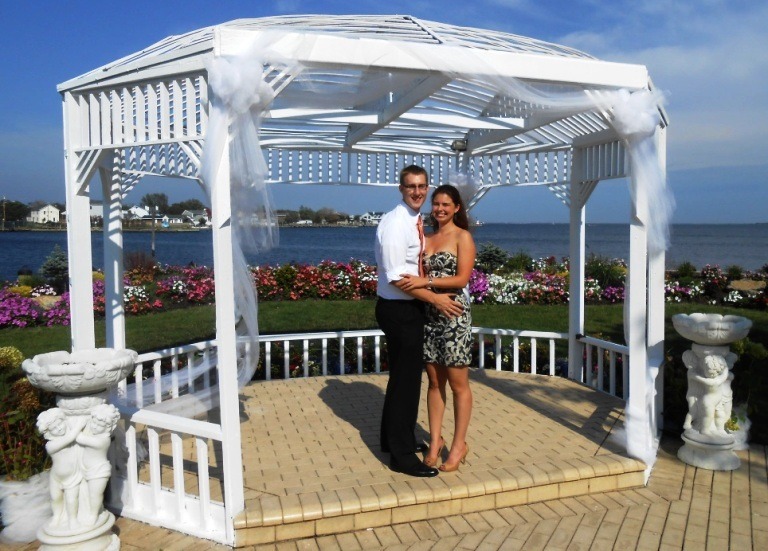 Dresses start at $30 for a four day rental and if you register using my referral link, you'll get $30 off your first purchase. Additionally, they have sales fairly regularly and if you rent a second dress for the same delivery date, you'll receive an additional discount.
All said and done, I made out like a bandit for my "marathon wedding weekend" when I attended two weddings in two days with a different dress for each. With my second dress at a reduced price and a sale going on, it was a no-brainer to Rent the Runway rather than spend hours at TJ Maxx looking for dresses and then having to pay for dry cleaning if I ever wanted to wear them again. Rent the Runway is a permanent addition to my favorite travel resources and you can bet I'll be using them again.
* * *
Making a purchase using my referral link provides a small credit to my account. I love Rent the Runway and appreciate it if you use my link if you were going to make a purchase anyway.