This post may contain affiliate links. As an Amazon Associate I earn from qualifying purchases.
* * *
The only reason I went to Frigiliana was because I was curious. One of the pueblos blancos of Andalucia, this small white village was supposedly a must-see. I was positive this was true — after all, the entire country of Spain is enticing. Besides, I saw it listed online and in guidebooks.
With only 10 days to play with, Frigiliana beat out every other "must-see" in Spain, including big names like Seville. Frigiliana won because I saw it mentioned over and over yet still couldn't figure out why to go. Curiosity won.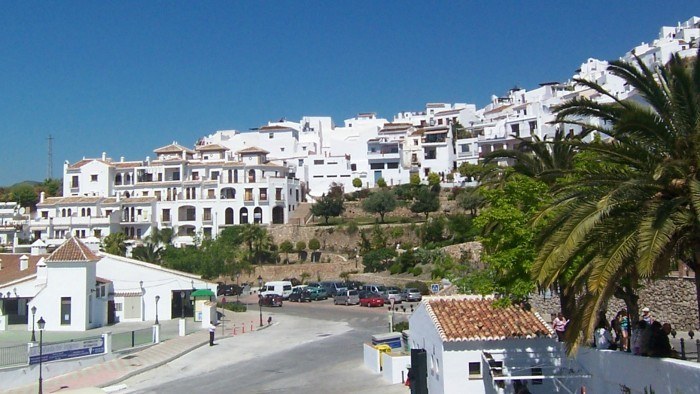 Arriving by bus, we stepped out of the Costa del Sol and into Andalucia. Nestled on a hill, Frigiliana has a distinctly Moorish heritage. The village is a maze of narrow, uphill streets. Cobblestone alleys wind aimlessly and narrow further, always stepping upward.
The more we explored, the more Frigiliana seemed like a postcard. Small shops are tucked away beneath flower boxes waiting to be discovered.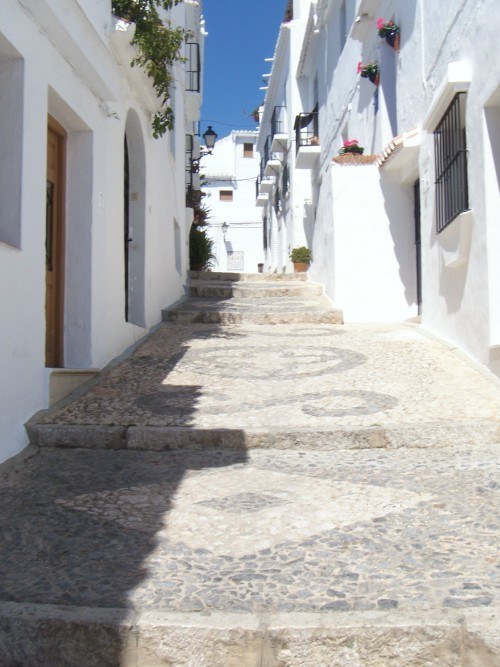 Everywhere you look, the buildings are whitewashed to reflect the summer sun. Pops of color come from flower boxes, carefully tended to in windows. The balanced, pristine effect builds a tranquil ambiance, delighting me even further.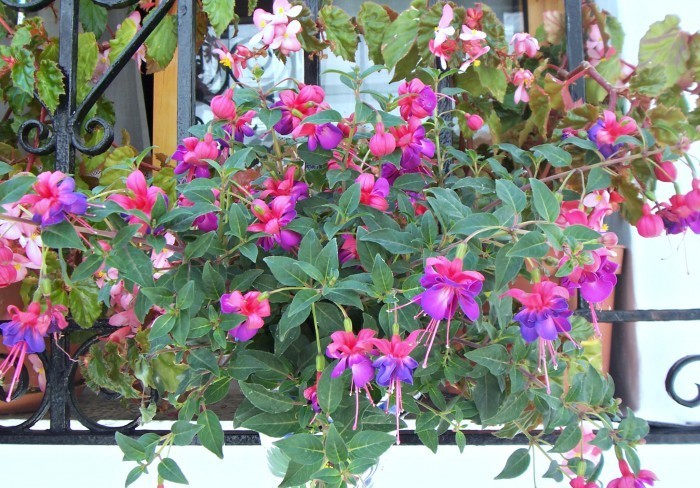 Frigiliana's mystery appeal soon became clear: it's picturesque, quiet, even restorative. Unlike the resort towns nearby, this village feels centuries old. Andalucia's heritage and the Islamic, Moorish influence are noticeable. Pebbled mosaics bring beauty to the streets and an old fort stands guard.
Frigiliana is the antithesis of sightDOING: you come for the beauty and stay for the food. There's not much to do in town except shop for crafts and sample tapas. A slow pace and an open welcome are the real draw.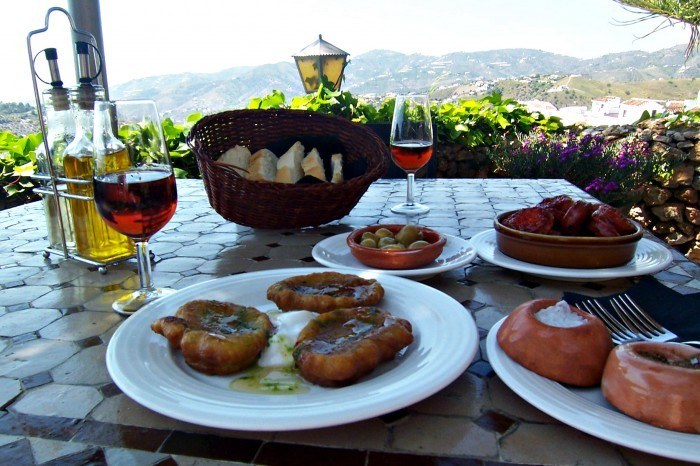 Frigliana is an unexpected contrast to the exuberance of Andalucia. It can be the perfect introduction to the people of Spain. Locals are friendly and will chat with you as you peruse their shop or get lost in the maze of streets. If you're looking for a cultural experience, you're more likely to find it here than in Nerja or Malaga.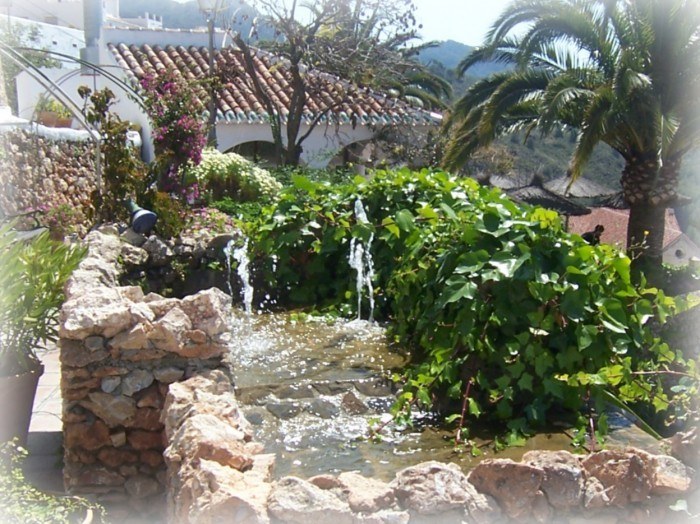 If you go…
I can't imagine spending the night in Frigiliana unless you're specifically looking for a quiet retreat. We stayed at Pension Miguel in Nerja, a basic and affordable guesthouse that I'd highly recommend. Buses travel between the two towns (just a few kilometers away) infrequently; check schedules before you go. Day trips are easy, or just come for the afternoon.
Nerja itself is a resort town on the Costa del Sol that's basically overtaken by Brits. It's lovely, full of sunshine, and I really enjoyed it. However, it's not particularly Spanish. Go for relaxation and sunshine, not for Andalusian culture.
* * *
Have you ever gone anywhere just to see what was there? What did you find? Share your stories in the comments!