This post may contain affiliate links. As an Amazon Associate I earn from qualifying purchases.
* * *
Nestled just two miles from downtown Boston and close to Cambridge lies Somerville, a quirky part of town gaining gastronomic respect. As hipsters move into the area, they're bringing café culture and with it, independent coffeehouses, organic restaurants, and craft cocktails.
Opening daily at 7:00, Union Square Donuts takes Boston's doughnut-loving stereotype to the next level. Gone are the Dunkin' Donuts on every street corner, and instead customers line up for specialties like sea-salted bourbon caramel doughnuts and fresh-roasted coffee. Locals claim they are the best doughnuts in the world, and Boston voted them the city's finest, but even after breakfast there are culinary delights in Somerville. If there's one downside to this morning pastry mecca, it's that the store closes by mid-afternoon so you can't return for midnight munchies or evening pick-me-ups.
Tourists flock to Taza Chocolate to join their factory tours. Donning paper hats, staff leads small groups through their operation. Taza Chocolate prides themselves on using sustainable, ethically grown and traded organic dark chocolate, all of which is stone ground. Only the finest ingredients are blended in to create medleys like vanilla cacao or spicy pepper infusions. The Mexican-style treats are hand packaged for sale at their factory and in stores nationwide. Without a doubt, the best of the tour are the dozen nibbles in assorted flavors and homemade hot chocolate.
Somerville has more than just sweets, though. The Independent was a popular neighborhood bar even before the hipsters moved into the neighborhood and it still does not disappoint. It's the perfect place to meet friends and wash down the chocolate you just ate with a craft cocktail. Extraordinary small plates like mortadella deviled eggs and roasted beets with candied orange peel start a meal off on the right note or are just enough to satisfy an appetite when not staying for dinner. Despite having trendy dishes on the menu, the restaurant is both laid-back and affordable and in summer, you shouldn't miss the outdoor patio.
Since Boston is so close to Johnny Appleseed Country, it should come as no surprise that apple cider is a local specialty. At Bantam Cider, only adults can indulge in the the local farmstand cider. These hard ciders are available in flights for a specialty tasting, like you'd find at microbreweries. During my visit, I tried seven flavors, including their flagship Wunderkind and my favorite, the Sweet Scrumpy. The staff is more than happy to answer questions about their products and takes pride in using local sources. Made with different varieties of apples as well as other infused spices, herbs, and hops, each drink was unique.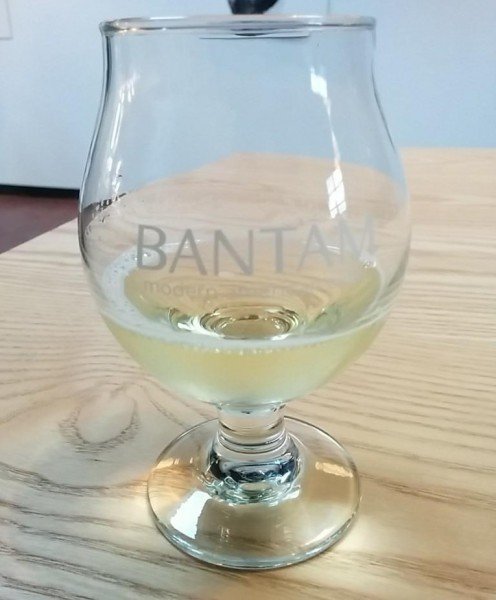 While it's possible to stay right in Somerville, there's no need to rearrange your entire Boston vacation. Choose from any number of hotels in Boston and take the "T" (or public transportation) for just a few minutes. Once you're there, your only complication will be choosing where to eat! Somerville is the perfect area to spend an evening after a full day of sightseeing in Boston.
* * *
Read More on The Girl and Globe: