This post may contain affiliate links. As an Amazon Associate I earn from qualifying purchases.
* * *
If you're not using credit cards while you're traveling, you should start considering it. Paying with a credit card comes with a ton of benefits:
Letting you track expenses
Reducing liability if a card is lost or stolen
Providing additional insurance and other benefits
Rewarding you in cash back or other methods
Whether or not you're already using a credit card, using them effectively is another story. It's easy to fall victim to fees or end up trapped by bank policies. However, with a few simple tips, you can take advantage of using credit cards on your next trip.
Choose Your Cards Wisely
Make Sure Your Credit Card is Widely Accepted
Not every card is accepted by every merchant, but Visa and MasterCard will give you a much broader option than cards like American Express, Discover, or Diner's Club.
Consider Card Technology
In Europe, more and more places are only accepting cards with EMV "chip" technology. Unfortunately, most U.S. banks don't yet offer chip + pin options, but a chip + signature is better than nothing. The Barclay's Arrival Plus Card offers some pin abilities, but I still had some issues with it in the Netherlands.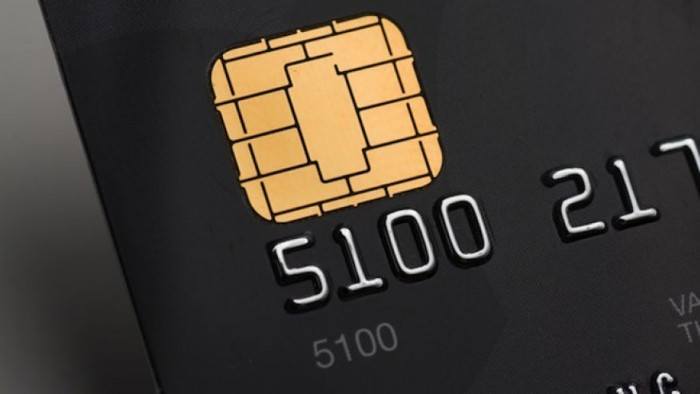 Additionally, be on the lookout for cards with RFID technology. These credit cards allow you to pay by tapping your card instead of swiping it. While you may think that's more convenient, it allows your financial information to be more easily stolen. Protect any RFID credit cards by carrying them in inexpensive Tyvex sleeves.
Avoid Credit Card Fees
Foreign Transaction Fees
Unfortunately, a lot of banks slap a "foreign transaction fee" to purchases made abroad. Typically 3%, these fees can add up quickly on vacation. Luckily, a lot of credit cards offer options specifically advertising no foreign transaction fees. I highly recommend having at least one of these cards, even if you only use it internationally.
Be aware some cards without foreign transaction fees come with an annual fee. You can still be money ahead if you pay an annual fee: you'd break even on a $95 one-time fee if you charged $3175 at 3% in charges…an easy target to hit, especially if you travel more than once a year. However, some cards offer this benefit without an annual fee or with a first-year free, so shop around. Even after the first year, I've had a lot of success asking for an annual fee waiver at the time of renewal.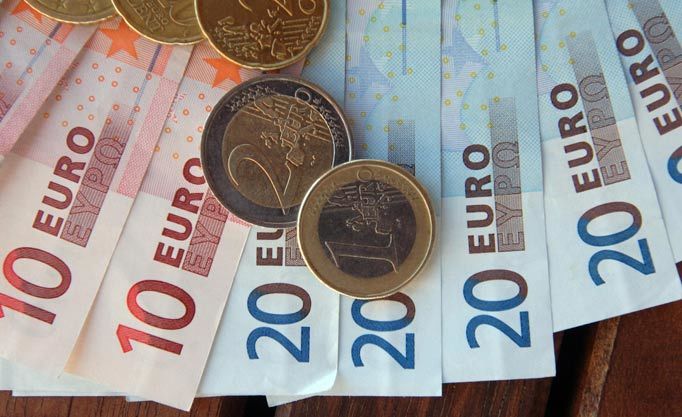 Processing Fees
In some countries, local businesses may only allow credit card transactions if you pay a surcharge. That's a fee paid directly to the business — not your credit card — to offset their processing cost. Always ask if there's a surcharge, especially if you're in a developing country. I've personally been told fees were an additional 2-7%, which may make it beneficial to pay in cash.
Currency Fees
Officially known as dynamic currency conversion, some merchants will offer to convert your purchase to US dollars rather than charging you in the local currency. That sounds convenient, but it usually comes with a cost. When they convert the charge to US dollars, you can expect they used a lousy exchange rate. For a fair, inter-bank exchange rate, you're better off paying in local currency and letting your credit card do the conversion.
Hint: Even if you choose to pay in US dollars, your credit card will still see it as a foreign transaction and charge any applicable foreign transaction fees for a double whammy.
Be Prepared
Contact Your Credit Card Company
When you travel, your transactions are more likely to be flagged as fraudulent than when you're home, putting you at risk of having your account frozen until you clear things up. It's easy to notify your bank ahead of time that you'll be headed abroad so that they know these are valid purchases. A simple phone call will always work, but some credit cards now have a travel notification option from your online account.
Pay Your Bill or Set Up Auto-Pay
When you're on vacation, you're unlikely to be setting time aside to pay your bills. Accounts can be frozen if you miss a payment, so make sure you're all paid up before you hit the road or that your auto-pay is ready to go.
Know What to Do When Cards are Lost or Stolen
Hopefully you'll never have an issue with lost or stolen cards, but it's better to be safe than sorry. Make sure you have the phone number(s) from the back of your cards written somewhere so you can call and cancel a card if you need to. I also like to have photos or copies of the card itself (with information like your account number) stored somewhere safe or with someone you trust back home.
Learn Card Benefits
Extra Perks
Some credit cards offer extra benefits, like primary car rental insurance, airline lounge access, or an allowance if your suitcase is delayed. These perks can add up to real savings compared to buying things a la carte, but only if you know what your card offers. Look for information in the mailing you were sent up when you opened your account, for a full description in your online account, or call a representative to go over the details.
Hint: You're more likely to have valuable benefits if your credit card comes with an annual fee. That $100 investment might save you triple that in the long run, making it a good deal (especially if you can get the fee waived by asking).
Rewards!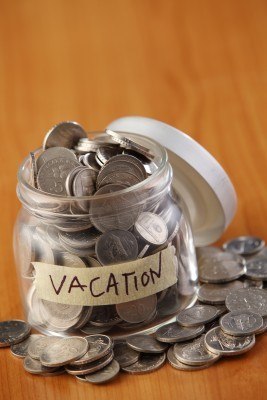 There's really no excuse not to be earning credit card rewards. Earning 1% cash back is pretty standard, even on cards that don't charge foreign transaction fees. Other cards may offer higher cash rebates, frequent flyer miles, or hotel points. As much as I hate to admit it, traveling can be expensive, so you may as well get a little something in exchange for those purchases. You never know: it may just pay for your next trip.
Pack Wisely
Double-Up
It's always a good idea to pack more than one credit card. You may think that one "perfect" card is all you need, but you never know when someone accepts only Visa and you packed a MasterCard (or vice versa). I've also had a card closed and reissued with a new account number while I was abroad because of a store data breach — leaving my original card worthless while I was traveling. Don't put all your eggs in one basket.
Have a Plan B
Sometimes, cash is still king, so it's a good idea to carry cash around with you on a daily basis (in a reasonable amount) along with an ATM card. I tend to carry enough cash in local currency for a meal and a taxi back to the hotel — plus any known cash expenditures. I also usually carry another $20-50 in major currency, like USD or euros, in a separate place on my person.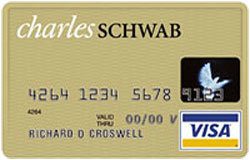 ATM cards can charge many of the same bank fees as credit cards, so do your research. I can wholeheartedly recommend the free Charles Schwab Investor Checking Account + ATM Card for travel purchases: it's been accepted at every ATM I've ever tried and it refunds all fees. It's not my primary bank, but it's perfect for travelers.
Leave the Clutter at Home
If you're the type of person who tends to walk around with eight credit cards and a million other things in your wallet, you may want to leave some of it at home. Yes, it's great to have options, but that opens you up to potential security issues. If you know for a fact you won't use it abroad, don't even bring it.
The Bottom Line
I tend to travel with two specific cards: the Chase Sapphire Plus (for great benefits and decent rewards) and the Barclays Arrival Plus (for EMV technology + 2% cash back). Between the two, I've got a great arsenal of travel credit cards and the choice to switch between Visa and MasterCard as necessary. However, there are dozens of options, so look for a fit that works for you.
If you're traveling, having a credit card is good way to prevent liability and take advantage of card benefits, but you have to be smart about it.
Some of the links in the post above are "affiliate" links. This means if you click on the link and purchase an item, I will receive a commission at no cost to you. I only recommend products or services I believe will add value to my readers and your financial support helps ensure that I can continue to provide free information and keep this website running. As always, thank you for your help. (For more information, please read my disclosures.)