This post may contain affiliate links. As an Amazon Associate I earn from qualifying purchases.
* * *
From our hotel in Lake Bled, Slovenia, we could view the mountains of the Julian Alps and knew we had to head into the national park. This protected area covers 880 square kilometers, so there are plenty of things to do in Triglav National Park, but it's nearly impossible to narrow it down if you're constrained on time.
There are a few tour agencies in Bled offering day trips into the area or you can rent a car for a day or longer from Bled or Ljubljana. We traveled independently with a rental car after considering our options on what to do. Here are some of the highlights of Triglav National Park and neighboring areas of the Julian Alps to help you plan your visit.
6 Things to Do in Triglav National Park
Fun fact: the national park the Julian Alps lie in (Triglav National Park) covers 4% of Slovenia and is home to it's namesake Mount Triglav, the highest mountain in Slovenia at 9,396 feet. It also features the gorgeous Soča River which flows for 60 miles in Slovenia before entering Italy and the Adriatic Sea.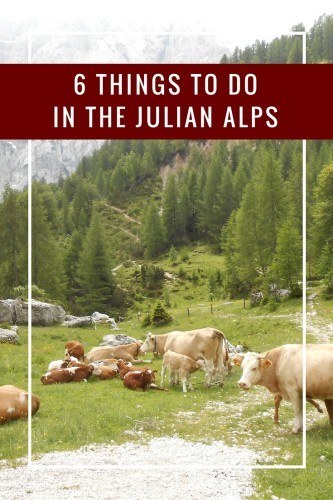 Rent a Bike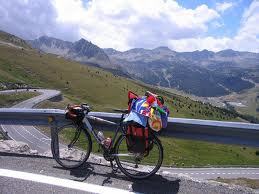 I am not a biker, but it is the thing to do in the Julian Alps with the Vršič Pass seemingly a rite of passage. You'll find rental agencies in Bled, Bohinj, and Bovec (potentially other towns as well) and both road biking and mountain biking seemed popular. If you're new to mountain biking, there are plenty of guides. Bring plenty of water and take pride when you earn those gorgeous views.
Take a Scenic Drive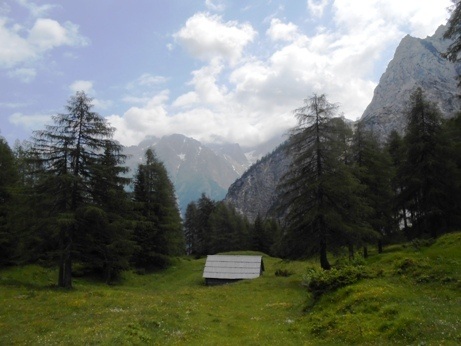 Did I mention I don't bike? You can enjoy the same scenery by driving through the area instead. You'll find 24 switchbacks on the drive up to Vršič from Bled, which are labeled to help you keep track and cobbled for better traction. You'll definitely want to be well-versed in driving a manual transmission (or splurge on the automatic) and prepare for plenty of photo stops because it just gets better and better. After making it to the top, there's 26 switchbacks down the mountain and into the Soča River Valley.
View a Waterfall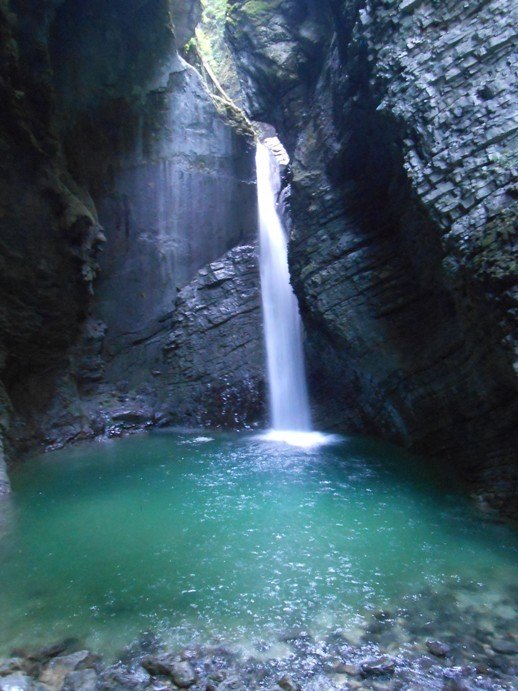 The entire country of Slovenia is known for its many waterfalls, but those in Triglav National Park are especially well-known. Given the large footprint of the national park, Slap Savica in Bohinj was the first we saw but far from the last. My personal favorite was Veliki Kozjak, just outside of Kobarid and an easy two-mile hike. If you're not up for walking, there are a few waterfalls you can see from the road so you'll still get some photo opportunities.
>>>>> Read More: Lake Bohinj vs. Lake Bled Slovenia: Natural Beauty Showdown!
Take a Hike
When you're heading through the Vršič pass, you'll find tons of pull-offs with trailheads into the mountains. Some research ahead of time will help you find one that offers the scenery, distance, and elevation gain that works best for you, or you can simply pull off at any trailhead and walk as far as you like before turning around to return to your car. If you choose the more spontaneous approach, there are more pull-offs between Kranjska Gora and Vršič than in any other section, so plan accordingly.
Learn About World War I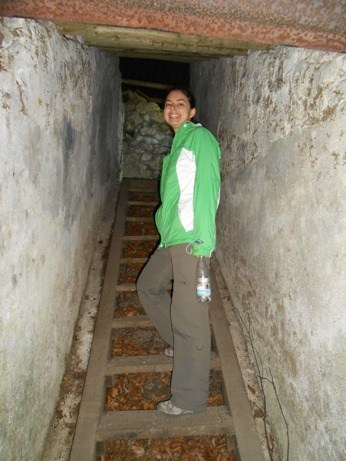 For such a small town, Kobarid has an incredibly interesting history, given its location on the Soča Front, where some of WWI's fiercest fighting occurred. All in all, 12 battles took place here on this border between Allies and Central Powers, and roughly 300,000 soldiers from 22 nationalities died here. Today, the Kobarid Museum is world-class and includes plenty of English descriptions to help explain why this mountain pass route into the Austro-Hungarian capital was so important and how these battles contributed to battlefield innovations still used today. You'll also find cemeteries, walking routes, and some old structures to explore.
Go Adventuring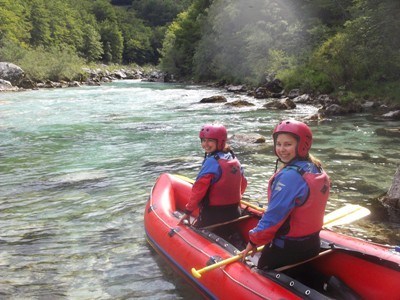 Bovec is the biggest town in the area and it's known primarily as a starting point for the adventure sports in the area. The main streets of town are littered with agencies offering activities such as whitewater rafting, kayaking, caving, canyoning, rapelling, ziplining, and more. The amount of competition keeps prices reasonable, and we had no problems walking into an agency and signing up on the spot for an afternoon activity (be aware that not every agency offers every activity every day, but with some flexibility, you'll find something to do). I could stay busy here for days, but for a single activity, plan on 3-4 hours of your time.
All in all, this was a part of Slovenia that kept us busy and probably the first region of the country I'd return to in a second visit. Pack those picnic lunches, bring a map, and pull out your cameras for an enjoyable day in the Julian Alps.
* * *
Read more about Slovenia:

Lake Bohinj vs. Lake Bled Slovenia Take in all of the natural beauty that Slovenia is known for at one or both of these famous lakes.

A One Week Itinerary to Slovenia Slovenia is fairly small which makes it easy to see a lot of it in one week.

Is Ljubljana the Loveliest Town in Europe Ljubljana is full of charm and culture and is arguably the loveliest town on the continent.