This post may contain affiliate links. As an Amazon Associate I earn from qualifying purchases.
* * *
For a small country, Slovenia has never-ending scenery. With mountains, castles, coastline, caves, and more, you'll never get bored. Instead of settling for just Ljubljana and Lake Bled, head into some lesser-traveled corners with this one week Slovenia itinerary — yes, you can see it all quickly and easily!
How long to spend in Slovenia?
Ideally, you should spend one week in Slovenia following a route of Ljubljana -> Karst Region (Lipica) -> Piran -> Julian Alps (Kobarid) -> Lake Bled -> Logarska Dolina -> Ptuj.
That sounds like a lot, but this is a small country so there are only short distances between cities.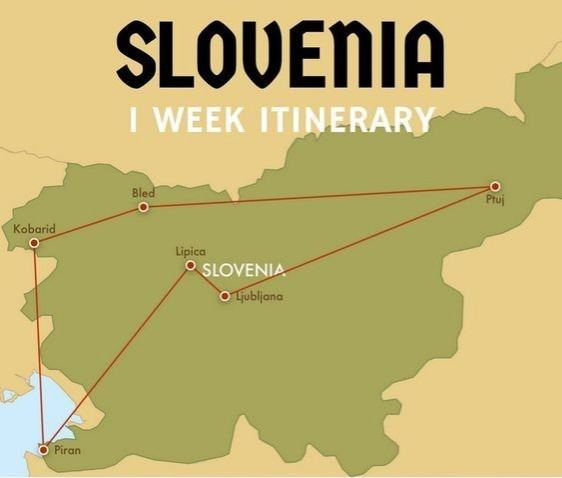 If you have less time, you can get a great overview with an ambitious 5 days in Slovenia (just skip the last two destinations I've listed).
With three days, stick to just Ljubljana and Lake Bled.
For those of you who have 10 days in Slovenia (I'm jealous!), you'll find plenty of options under each section to extend your visit.
Maximizing Your Time With This Slovenia Itinerary
I like to maximize my time off work by flying on a Friday transatlantic red-eye and coming home on a Sunday night so that I'm only away from the office for a single week. Doing so leaves one 'open' day in the schedule, perfect for including one of the optional activities I've presented.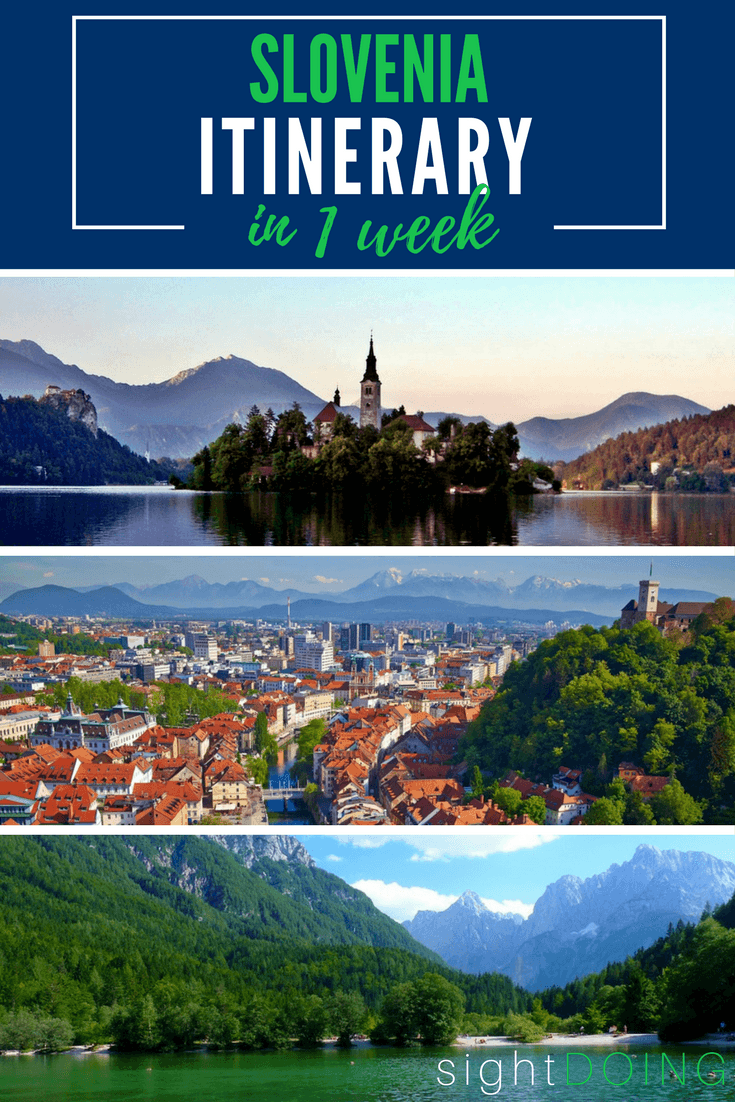 Saturday – Arrival in Ljubljana
If you're coming from the USA, you won't land until after lunch and you'll be exhausted! Walk through the Old Town on you own in order to soak in the atmosphere, sample foods from street cafes, and make your way from one square to another.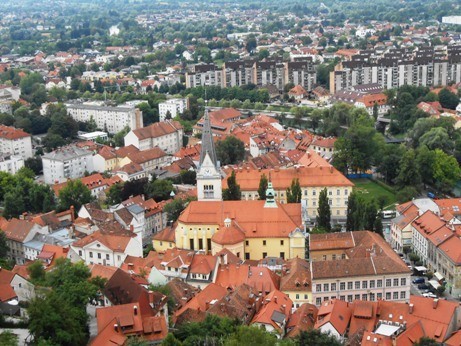 Add in a guided walking tour for another 2 hours so you have a chance to ask questions, learn some history, and get an overview of the city. Wrap up your night with dinner and people-watching along the riverbanks, which come alive after dark on warm weekend evenings.
If you have an extra day: learn about the city's history by spending a few hours at the Ethnographic Museum (other recommended museums include the Contemporary History Museum and City Museum of Ljubljana). You can also visit Ljubljana castle for great views, check out the beautiful interior of the cathedral, take a river cruise under the many bridges, shop in the market, and go bar hopping in Metelkova.
Hotel Suggestions: Stay in the heart of downtown, since walking through the pedestrian zones — especially at night — is one of the joys of the city. My pick is Adora Hotel.
Read More –> Is Ljubljana the Loveliest Small City in Europe?
Sunday – Through the Karst Region to the Coast
While this was my least favorite part of Slovenia, it is beloved by others, so you'll need to go and make up your own mind. Besides, you'll drive right by on your way to the coast. There are four main attractions in this area (listed in the order you'll pass them from Ljubljana): Predjama Castle, Postojna Caves, Škocjan Caves, and Lipica Stud Farm.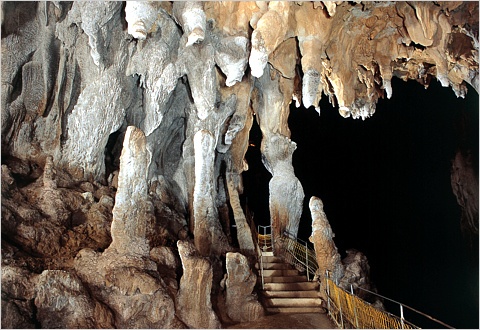 With an early start and a long day, you could see all of them, but prioritizing 2-3 of them is a better bet. I'd focus on a photo stop at Predjama and one of the two caves. Lipica is only worth a stop if you're there for the 3pm horse performance.
Related post: A Quick Stop in the Karst Region
Hotel Suggestions: Continue one hour further to the coastline of Slovenia and stay at the Hotel Kempinski Palace Portorož for a beachside resort OR try Guesthouse Pachamama in central Piran if you prefer to stay in a quaint seaside town. Choose wisely — you'll be here two nights.
Monday – Piran
Slovenia only has 29 miles of coastline, so a single day on the Adriatic is adequate. The town of Piran is small, but is worth a few hours to visit. Don't miss Tartini Square, the piers, and the view from the bell tower. Spend the remainder of your day sunbathing, swimming from pebbly beaches, and indulging in gelato.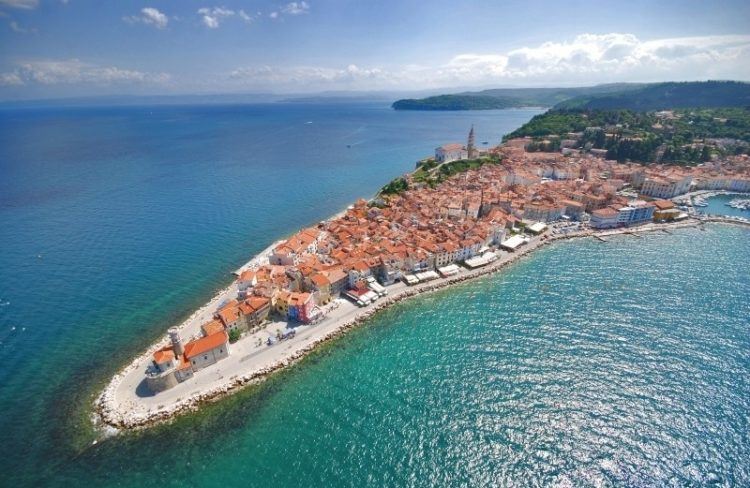 Add another day: Sunbathers could spend several days here, but if you prefer something more structured, head to the Sečovlje Salina Nature Park to see how salt has been harvested here for centuries. Along with the museum, you'll find guided tours and a chance to try things hands-on. Longer day trips include heading into Italy (Trieste or Venice) or Croatia (Istria).
Hotel Suggestions: Enjoy a second night at your hotel in Portorož or Piran without packing up.
Tuesday - Make Your Way into the Alps
Amazingly, the mountains in Slovenia aren't far away from the sea! This day involves a lot of driving (roughly 5 hours), but the beautiful scenery will distract you from the time you spend in your car. There are many different places to stop along the way, and you'll have to pick which suits your interests best.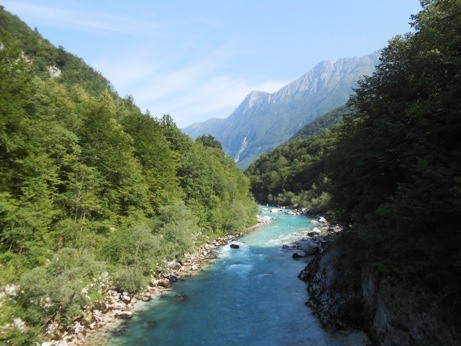 The town of Kobarid is a great one for history buffs, offering a fantastic WWI museum. Bovec is for adventurists, and a hub for outdoor activities like rafting and climbing. Lastly, the stretch between the Soča River Valley and Vršič Pass is a hiker's delight.
Related Post: Six Things to do in the Julian Alps
Add another day: If you like the outdoors, I recommend stretching this into a 3 day option. On day 1, spend most of the day in Kobarid en-route from Piran to Bovec. On day 2, sample adrenaline-pumping options in Bovec. Then, on day 3, continue from Bovec to Bled with a day hike along the way.
Hotel Suggestions: Assuming you drive all five hours to Bled, I recommend Penzion Kaps.
If you spent two nights in Bovec like I recommended, try Hotel Sanje ob Soci before your stay at Bled's Penzion Kaps.
Wednesday - Picturesque Lake Bled and Bohinj
Wake up early on Wednesday to see Bled before hordes of day-trippers arrive. Walking around the lake was one of my favorite pastimes, but a pletna boat ride to the island and a visit to the church there is a popular option.
When things get busy, take a bus or drive to nearby Lake Bohinj, which is more peaceful and nature-oriented. You'll find great views from the top of Mount Vogel and many types of boats for rent down on the lakeside. Return to Bled for the evening, and consider heading to Bled castle for sunset.
Related Post: Natural Beauty Showdown: Lake Bled vs. Lake Bohinj
Add another day: It's easy to split Bled and Bohinj onto separate days without getting bored. In Bled, check out the ropes course and luge ride at Pustolovski Park, gamble at the casino, hike Vintgar Gorge, and tour the castle interior. At Bohinj, hike to waterfalls or on other trails. In either location, pack a swimsuit if you want to brave chilly waters. Want something different? There are museums on bee-keeping and iron-forging nearby.
Hotel Suggestions: Spend another night at Penzion Kaps in Bled.
Thursday - Logarska Dolina and into Eastern Slovenia
I didn't make it to this northern corner of Slovenia, my biggest regret of the trip. This area is home to more mountains and deep valleys and is overall a scenic delight.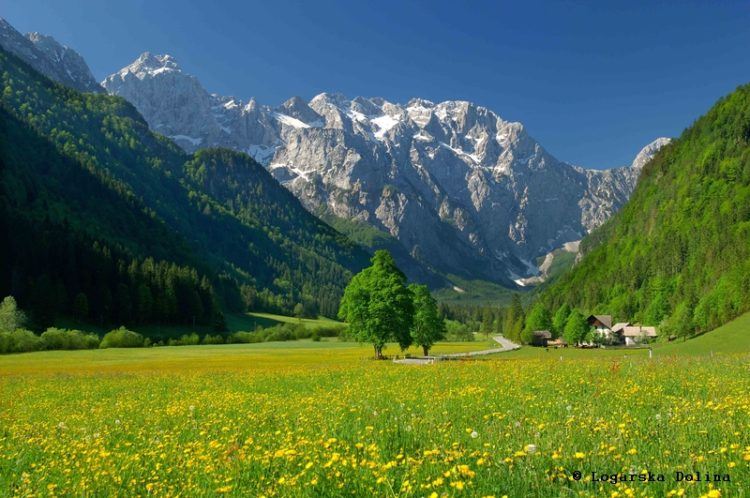 Tourists -- especially from outside of Europe -- aren't nearly as widespread, making it a quiet and peaceful getaway. Include this detour on your way to eastern Slovenia even if only for the scenic drive on Panoramska Cesta. Enjoy a farm-fresh lunch and spend a few hours hiking if you're able.
Add another day: The only reason to add another day in this region is if you love the outdoors. Lace up your hiking boots or sit outside with a good book and fresh air.
Hotel Suggestions: Continue onward to Ptuj for a two night stay at Muzikafe Bed & Breakfast.
Friday - Highlights of Eastern Slovenia
From a tourist perspective, there are three main cities to conquer on this side of the country: Ptuj, Maribor, and Celje. With only one day, you'll have to focus on just one place, and my vote goes to Ptuj for a well-rounded range of options.

Ptuj has a castle with a wide museum collection, featuring everything from portraits to carnival masks to musical instruments. See the castle, stroll through town, sample something at the wine cellar, and soak in the thermal springs at one of the several wellness centers.
Add another day: Easy day trips include Maribor, the second largest city of Slovenia. It's a great option for wine-tasting and is home to the National Liberation Museum if you're interested in Yugoslavian history. In the opposite direction is Celje, a town with a medieval castle featuring reenactments on many weekend days and a delight for families.
Hotel Suggestions: Spend another night in Ptuj, unless you have an early morning flight the next day in which case you'll want to head toward the airport, 2.5 hours away.
Saturday - Choose Your Own Adventure
Remember all those suggestions to add another day? You've got the time built in, so take advantage of this empty slot in your preferred location and shift everything else to later in the week accordingly. If you're stumped, head back to the capital city of Ljubljana for another visit, since you were probably jet-lagged on the first day there anyway.
Sunday - Fly home
If your visit was anything like mine, you'll be sad to say goodbye to Slovenia and head home. Just remember: you can always return!
* * *
Planning a trip to Slovenia? Check out even more articles and planning advice!