This post may contain affiliate links. As an Amazon Associate I earn from qualifying purchases.
* * *
Without a doubt, my short time in Nicaragua was long enough for the country to win my heart. Every aspect of Nicaragua is extraordinary, with world-class volcanoes, stunning beaches, friendly people, and a genuine culture. Best of all, there's huge variety in Nicaragua destinations, so you can have a well-rounded vacation. Here are the best places to visit in Nicaragua (just realize you won't be able to see them all in one trip).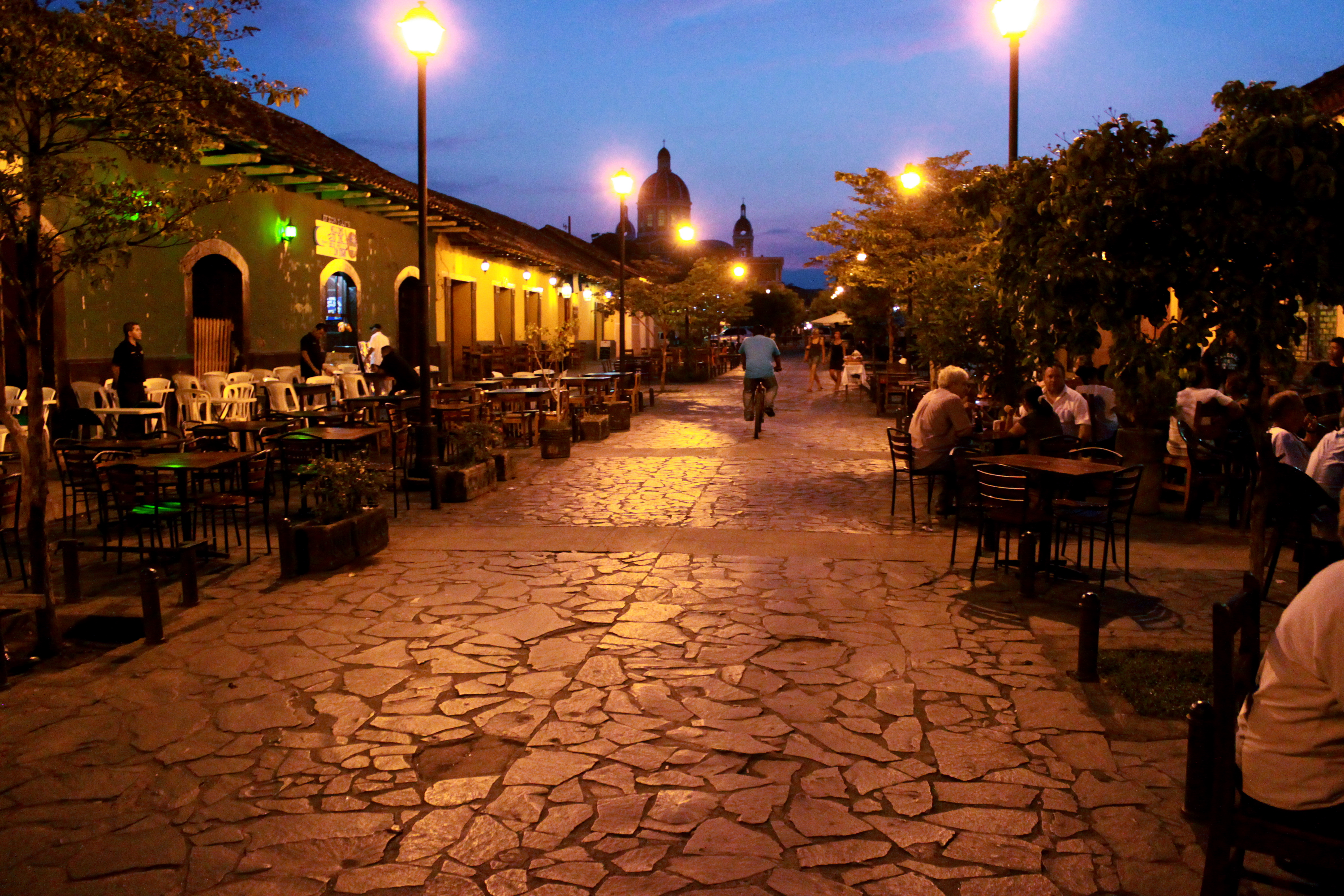 12 Places to Visit in Nicaragua
Leon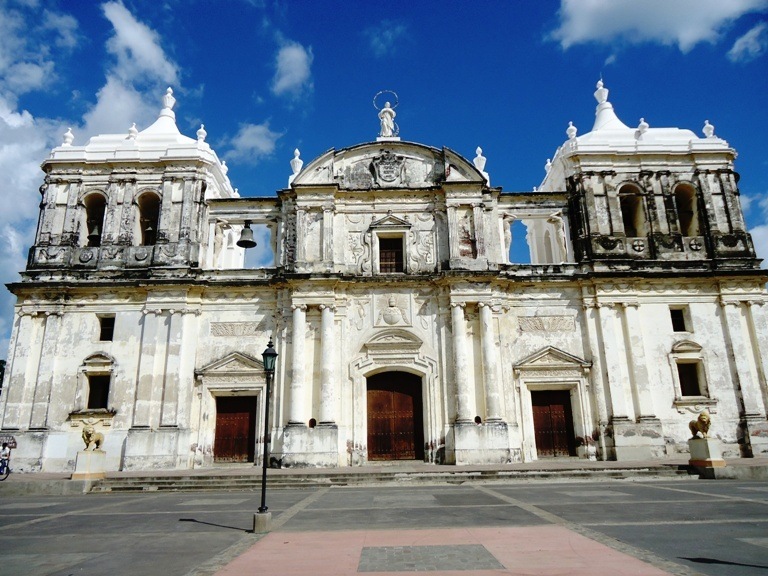 Let's start with my favorite city in the country: Leon! The city is about two hours north of the capital and an easy bus (or shuttle) ride from the airport. It's just the right size for walking around and has great restaurants and bars for every budget. Whether you're looking for a day volcano boarding, touring a rum factory, seeing lava after dark, or searching for turtles on the beach, this city has it all!
Ometepe Island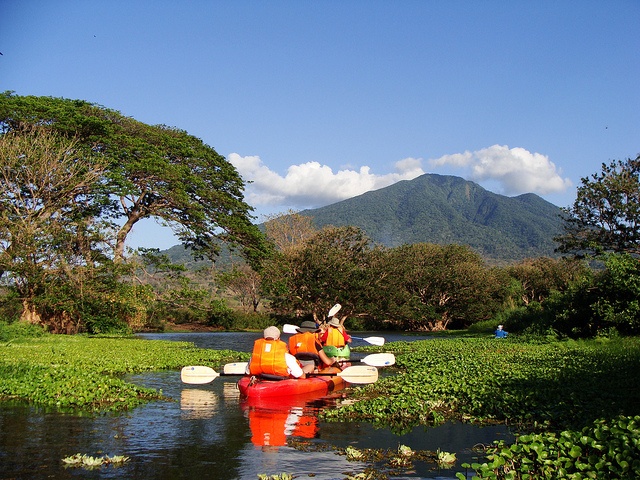 Next on my personal wishlist of where to go in Nicaragua is Isla Ometepe. The island itself is home to an active volcano and is in the middle of a freshwater lake that's home to sharks. Sounds menacing, but I'm drawn to it's many eco-activities. There's hiking to waterfalls, kayaking through estuaries, natural reserves, and swimming in crystal-clear pools. It's simultaneously a bit rustic and a little like my own personal fantasy-land. What's not to love?
Granada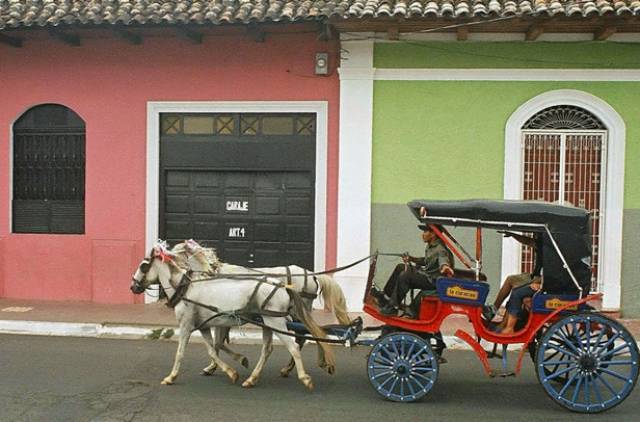 Granada is on almost every Nicaragua travel itinerary and I totally get it. It's photogenic (it's all about Instagram, right?) and it has lots of tourist amenities, plus it's less than an hour from the airport. You'll have no problems speaking English or finding western food. But, you definitely have to try if you want to have an authentic Nicaraguan experience here. If you go, I recommend taking a few day trips to make sure you see something other than the tourist drag.
Corn Islands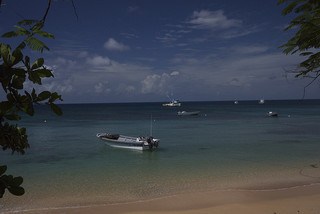 The setting is idyllic and I'm sure I'd enjoy the car-free island of Little Corn as the tropical paradise it is. Both Big and Little Corn seem very Caribbean-esque, with turquoise waters and palm trees and opportunities for scuba diving. With the right companion, it could be a lovely trip, but if I head there solo I think I'd be underwhelmed by the lack of variety in each day.
Los Guatuzos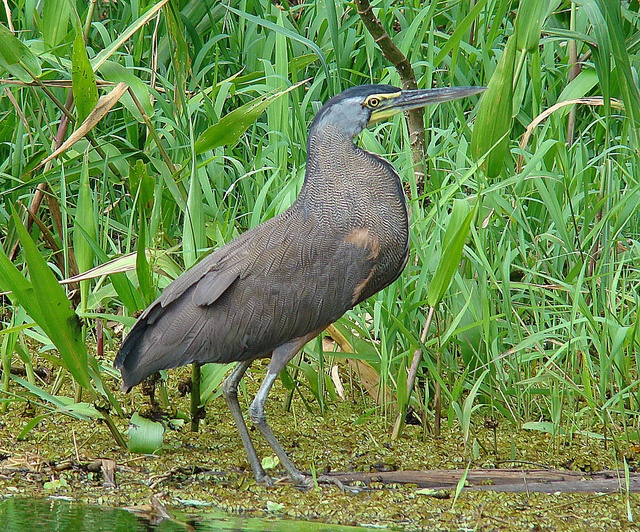 Ask any Nicaraguan where their favorite place in the country is, and you'll likely hear Rio San Juan. It's not on many tourists' radar, but it seems to loved by many locals. The draw to this region is being able to explore the rainforest, and I'm particularly interested in Los Guatuzos Wildlife Reserve for a chance to see monkeys, caimans, Jesus Christ lizards, and maybe even a jaguar. The fact that it's a lengthy journey just to arrive is inconvenient, but not a turn-off for me.
Aqua Wellness Resort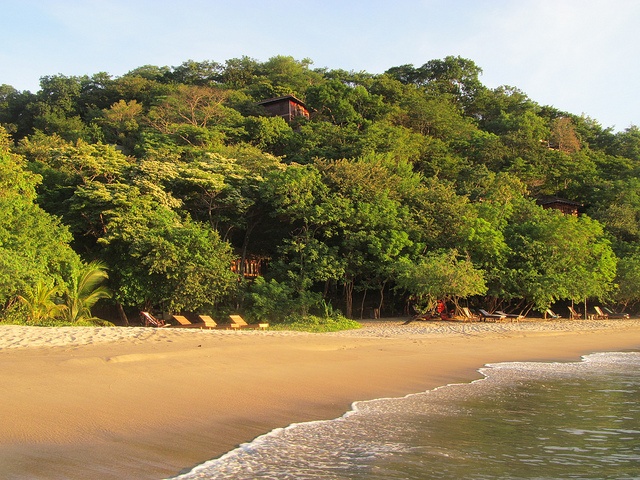 Yes, I know that I just listed a hotel instead of a destination, which is entirely unlike me. I don't often put much weight in a specific property, but you can afford a lot of luxury in Nicaragua. The private plunge pools at Aqua Wellness remind me of my honeymoon and the "treehouse" suites put a fun twist on things. Walking to the town of Playa Gigante for surf lessons and fresh seafood would make my days complete. Throw in daily yoga, and I'm in restorative heaven.
Matagalpa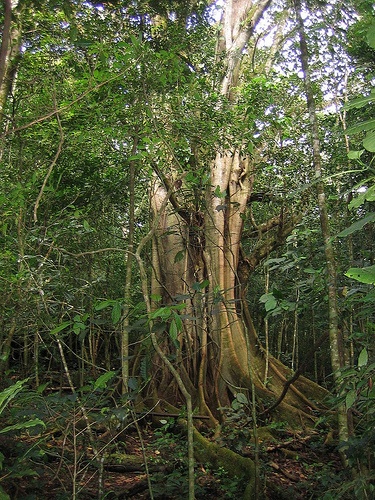 I didn't think too much about Matagalpa before my trip to Nicaragua, but every traveler enjoys their time there. Since it's in the highlands of Nicaragua, there are lots of opportunities for hiking and ecotourism…and it's cool enough to enjoy more strenuous hikes. Agrotourism is catching on in the area and there are opportunities to visit coffee farms, cacao plantations, and learn about sustainable practices in the region. It may not be glamorous, but it sounds really interesting.
Jiquilillo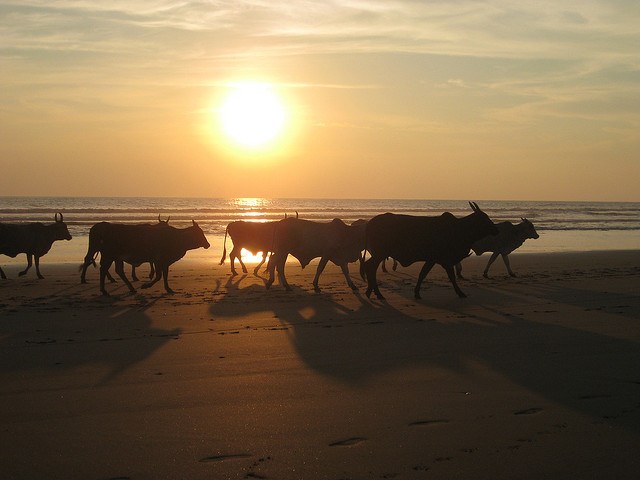 If the Aqua Resort is a tourist enclave, then Jiquilillo is the complete opposite. On the northern Pacific coast, this beach town is relatively untouched by tourism. Many of the travelers that do make their way to Jiquilillo are volunteers or at least interested in the community and social projects, which are plentiful. You could definitely spend a lot of time relaxing in hammocks or strolling the beach, or go out on volcano climbs, paddleboarding, kayaking in mangroves, and climbing a coconut tree or two.
Esteli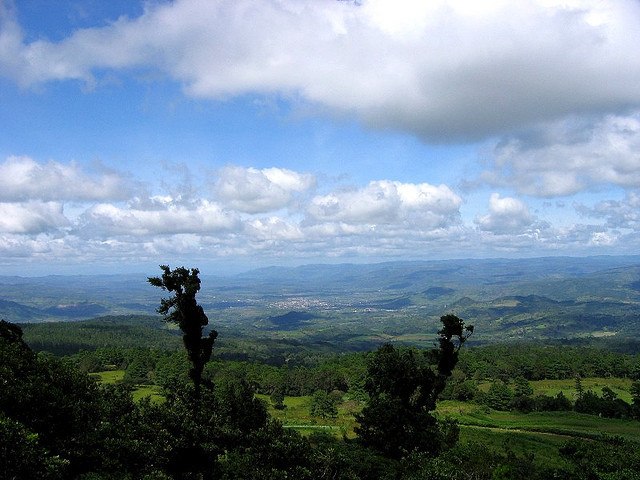 I passed through Estelí on my way to Somoto. Like Matagalpa, it's in the mountains and there are lots of hikes and eco-parks to visit, which I think is terrific. However, the city itself is exactly that: a city. It's not particularly scenic and it didn't seem too interesting. While it might be a good base for day hikes, I'm not sold on it yet.
Masaya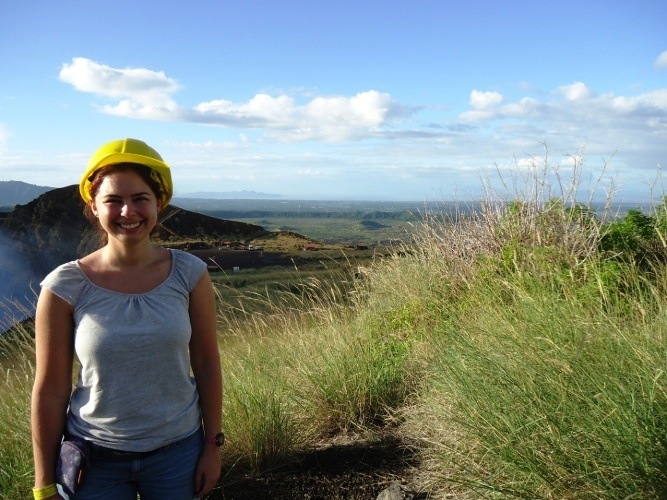 There's not a ton to do in Masaya, but there's just enough and it's close to the airport. Go for the afternoon and evening, to shop at the folk craft market (there's live music Thursday nights, but shopping all week long). See Masaya volcano, which is even better after dark. Plus, you can visit some of the local villages or Laguna de Apoyo if you decide to spend longer. It's best the first or last day of your trip since it's so close to the airport.
San Juan del Sur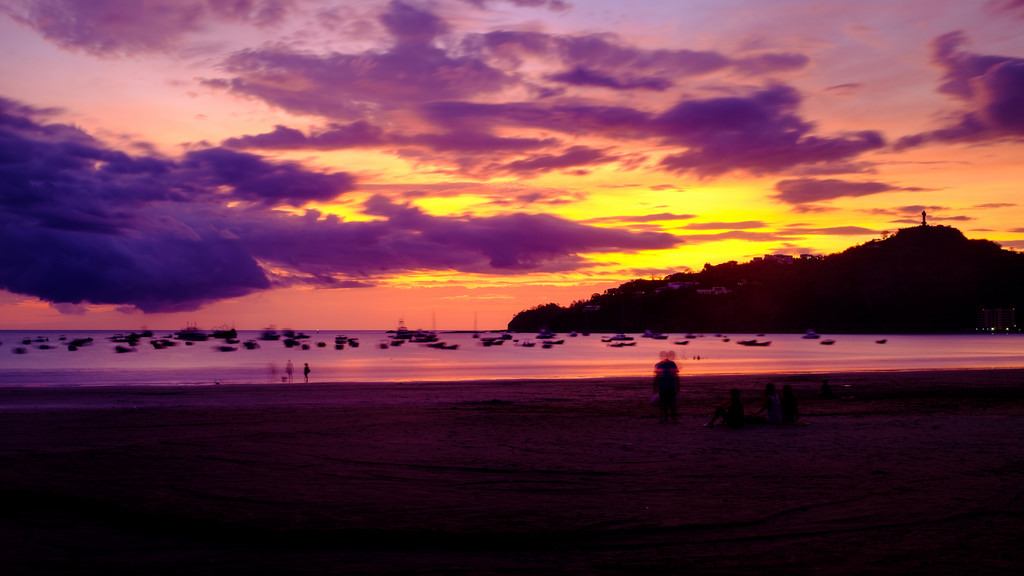 San Juan del Sur is best known as a backpackers' party town, but it's also a great base if you're looking for surf trips. There are waves for every level and enough of them that you can switch it up day by day. You can also head out on catamaran day trips, enjoy cocktails by the pool, or take it easy with smoothies and yoga. Be aware that this is one of the pricier spots in Nicaragua (but still cheap compared to Costa Rica standards).
Managua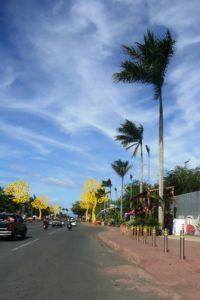 Very few tourists decide to add Managua to their list of Nicaragua destinations, except for maybe a quick drive-through. I get it: it's a big city that feels more international and not specifically Nicaraguan (and, in 2018, it's the site of many political demonstrations and some unrest). If you decide to go, I definitely recommend using a guide in Managua even if you travel independently in the rest of the country.
It's not often I contemplate returning to a destination so soon after my first visit, but with so many regions to explore and a culture that fascinates me, my wanderlust is raging.
* * *
Which of these places to visit in Nicaragua appeals to you the most?
* * *
Keep reading my other articles to plan your trip to Nicaragua!