This post may contain affiliate links. As an Amazon Associate I earn from qualifying purchases.
* * *
When choosing where to go this year, my sister and I couldn't make up our minds if we wanted to do something nature-oriented, cultural, or relaxing. When we stumbled upon a picture of Lake Bled, though, we were sold on Slovenia.
While that picture may have been the first step in our trip plans, I had trouble deciding ahead of time whether to stay in Lake Bled or Bohinj, as both sounded equally beautiful and interesting. I'll cut the suspense and let you know we stayed in Bled, and I think that was the right call. There were more services (hotels, restaurants, ATMs) and just enough activity to keep us excited at the beginning of our stay. Yes, there are busloads of day-trippers, but overnighting in Bled meant we could see the town when everyone else had left.
In reality, Lake Bled is just as beautiful as it appears in pictures. With a picturesque castle overlooking the town, a church on an island, and mountains everywhere you looked, it's delightful.

Activities in Bled aren't numerous, but there's enough to occupy yourself for a day or two. One favorite included walking around the lake in the morning while things were still quiet.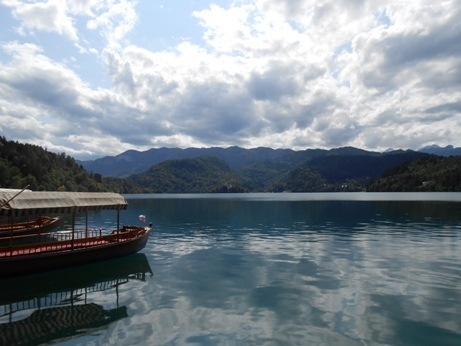 A short drive away (also accessible by bus) is the Vintgar Gorge, perfect for an easy walk in a different setting.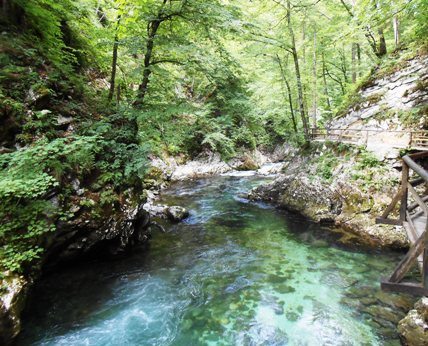 Although we enjoyed our outdoor strolls, we also took part in the touristy "must-dos", such as riding a pletna to the island in the lake and ringing the bell inside the Church of the Assumption three times for good luck as well as sampling the local cream cake…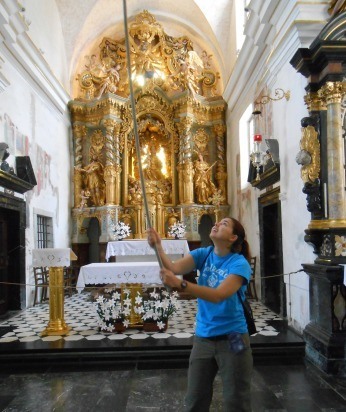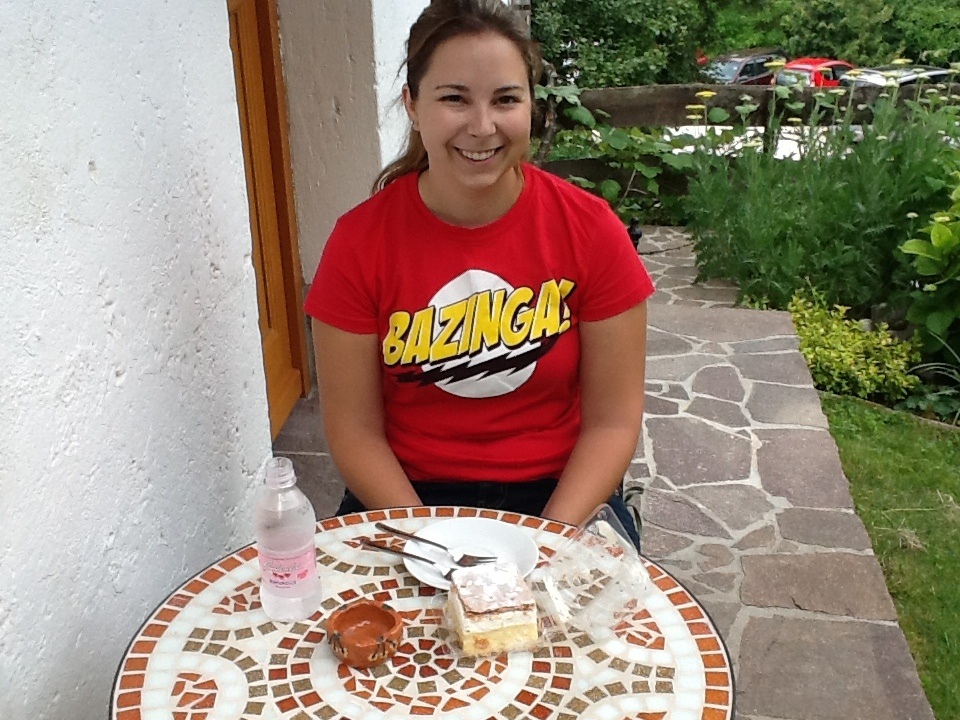 Riding the chairlift to then luge down was one way I was planning on letting my inner kid loose, though the views from the top were gorgeous and added another level to my enjoyment. (But if you've been on an Austrian sommerroldebahn, Bled's will pale in comparison).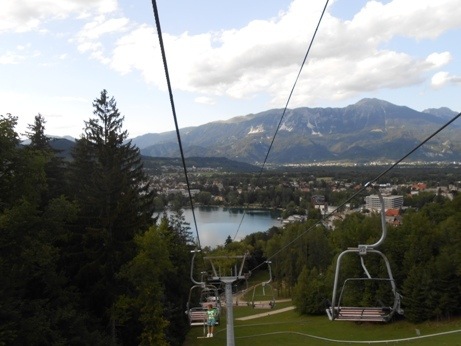 However, as much as I enjoyed Lake Bled, Bohinj was better. Just a thirty minute drive away, Lake Bohinj loses all the crowds, feels more Slovenian and less touristy, and is home to a lake that shimmers with just a hint of green.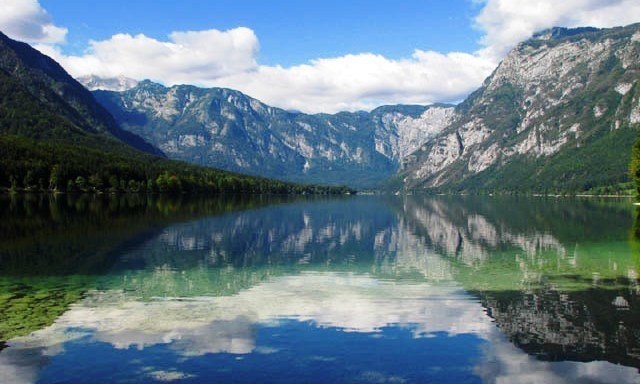 From Bohinj, the mountains are everywhere you look, calling for you to start hiking. We hit the trail by Slap Savica and after climbing about 800 stairs, we stopped to catch our breath with a gorgeous view to distract us.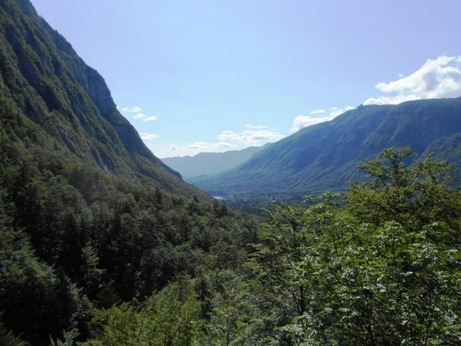 Continuing our hike onward only added to the natural wonders.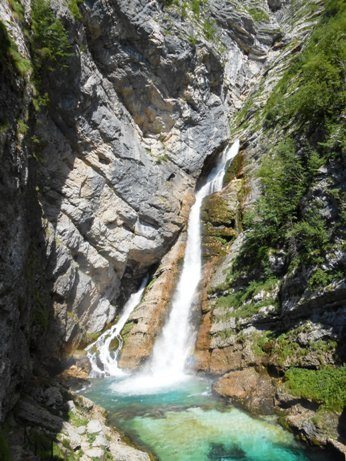 Since we were short on time, we chose to take the gondola up Mount Vogel rather than hiking. If you're in the area, don't miss this. The views are breathtaking and there's a nice little walk past dairy farmers and cheese vendors that make a perfect picnic opportunity.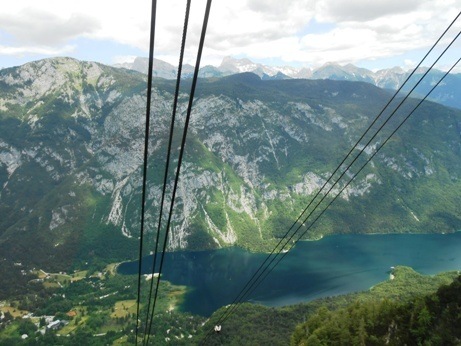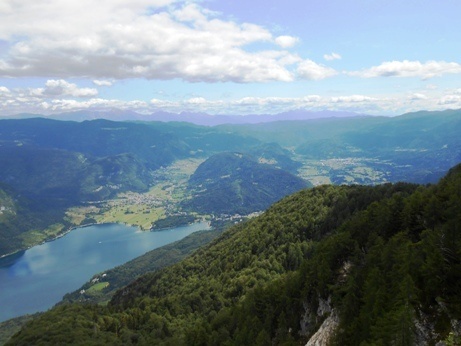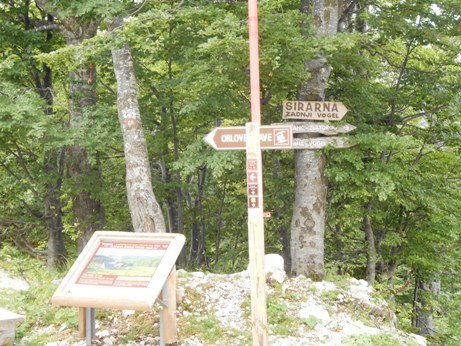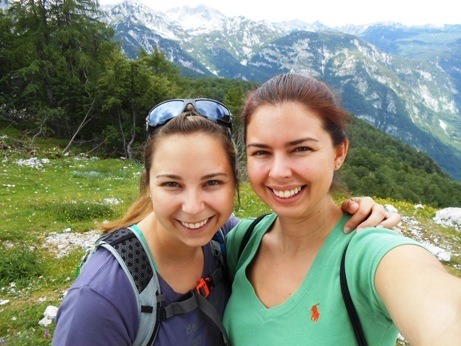 And of course, it seemed fitting to actually get onto the water. Sailing seemed to be the sport of choice, but neither of us knows anything about that. In a canoe, you can get around the entire lake relatively easily.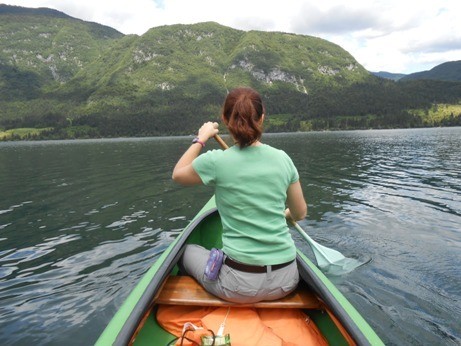 If you don't typically like outdoor activities, there won't be enough in Bohinj to entertain you for more than a few hours. There is the view from Mt. Vogel and a few al fresco restaurants, though the waterfront itself is surprisingly undeveloped. However, other than a small church and a small swimming area (but the water is cold), it's really a place meant to be explored on foot. Bled, on the other hand, is home to shopping, carriage rides, and a few exhibits at the castle and nearby museums. Bikers are welcome in both towns.
We only had two nights to spend in the area including our day trip to Bohinj, though I think that was about right. We missed out on a hike at Mostnica Gorge and waterfall, but not for lack of effort – I'm convinced the trailhead just doesn't exist!
Bled and Bohinj were the perfect way to start a trip to Slovenia, and a worthwhile trip if you're in the area.
* * *
Read more about Slovenia:

A One Week Itinerary to Slovenia Slovenia is fairly small which makes it easy to see a lot of it in one week.

Is Ljubljana the Loveliest Town in Europe Ljubljana is full of charm and culture and is arguably the loveliest town on the continent.

Slovenia FAQ Get the answers to all of your questions about traveling to Slovenia including costs, safety and transportation within the country.