This post may contain affiliate links. As an Amazon Associate I earn from qualifying purchases.
* * *
One of the reasons I liked Slovenia so much was that it has so many distinct regions, each easily accessible. After spending a few days enjoying gorgeous mountains and lakes, we traveled into the Karst Region, an area characterized by its position on a limestone plateau.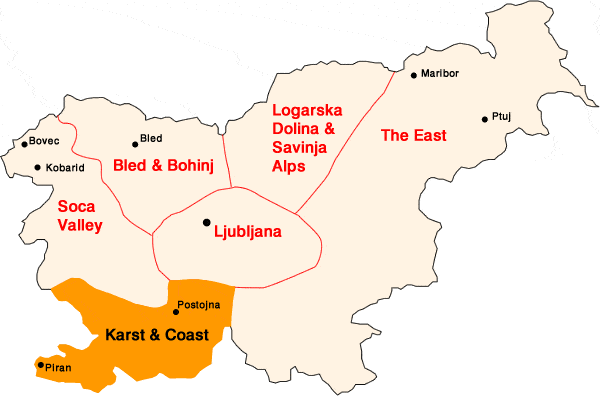 From a tourist's perspective, there are four main attractions in the area (in addition to some local wineries and plenty of casinos): Predjama Castle, Postojna Cave, Škocjan Caves, and Lipica Stud Farm. All four of these areas can be seen in a day if you're an ambitious traveler who's interested in a complete look at the area. We instead prioritized, focusing only on the Škocjan Caves and Lipica Stud Farm.
Founded in the 16th century, the Lipica Stud Farm is famous for breeding the Lipizzaner horses that I typically associate with Vienna. Today, you can tour the farm or see a thirty-minute performance of the horses if you time your visit correctly (Tuesday, Friday, and Sunday at 3pm, as of the time of this writing). My sister is a horse lover and had requested we schedule our vacation to ensure we made a performance.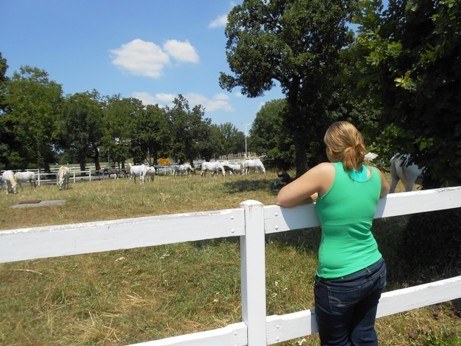 However, as often happens on vacation, plans change. We had intended on spending several hours in Trieste, Italy, but after getting dreadfully lost in Udine, we decided a side trip to Italy just wasn't meant to be. We ended up arriving in Lipica much too early for a performance and deciding not to wait around. Instead, we just enjoyed the grounds for a short while. Both of us agree that if you're going to skip the performance altogether, this one's definitely not worth your time or money (and that's coming from a horse lover).
We spent several hours, though, at the Škocjan Caves. While Postojna is actually more well-known and more highly visited (likely due to its proximity to the capital, making it an easy day trip), Škocjan is a UNESCO World Heritage site. Additionally, the entire tour is given on foot rather than on a tourist train, which may play into your decision.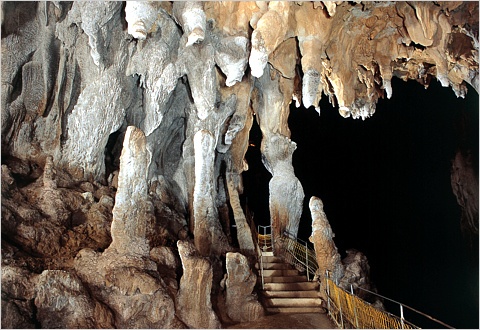 Tours through the caves are fairly long — ours lasted nearly two hours — and are given in English. These caves are notable for being the highest cave hall in Europe at 140 meters tall at one point. We walked through several chambers touring the long underground passageways and taking everything in. I've been to several other caves and will admit that cave tours don't truly excite me (unless I'm actively spelunking instead of being guided down lit paths), but even still, these massive chambers were impressive. Expect areas much larger than Mammoth Caves, but fewer interesting formations along the way.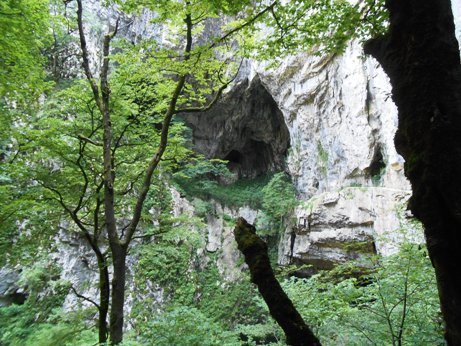 As a tip, don't be fooled by the trail out of the cave and back to the visitor's center (rather than returning by elevator). It took us roughly 40 minutes of mainly uphill walking to return, which was fine, but unexpected.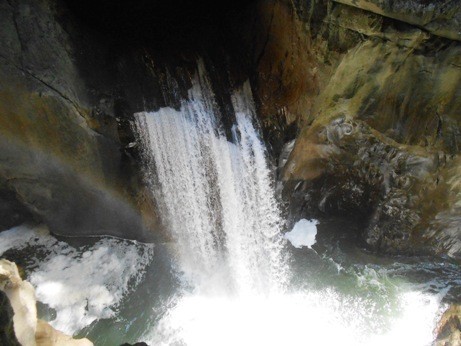 Overall, our half day in the Karst region was pleasant. If you haven't seen a cave system before, this is a great one to visit, but I don't think I'd call it a must-stop if it's not one one of your top interests. While we found our rental car a great way to stop at both attractions on any timetable, there are buses leading to both attractions as well as tour groups from Ljubljana if you wish to arrange a day trip. From a logistical point of view, this was the only part of the country where English seemed to be less prevalent, though communication wasn't a huge issue, especially if you can stumble through a few German and/or Italian phrases as an alternative.
Read more about Slovenia:

Lake Bohinj vs. Lake Bled Slovenia Take in all of the natural beauty that Slovenia is known for at one or both of these famous lakes.

A One Week Itinerary to Slovenia Slovenia is fairly small which makes it easy to see a lot of it in one week.

Is Ljubljana the Loveliest Town in Europe Ljubljana is full of charm and culture and is arguably the loveliest town on the continent.