This post may contain affiliate links. As an Amazon Associate I earn from qualifying purchases.
* * *
Most of the frequent flyer world thinks lounges are one of the greatest things since sliced bread. I love the concept of free wi-fi, snacks, beverages, and a quiet place to spread out and relax or get work done, but honestly I don't use them very frequently. For starters, I'm a leisure traveler without a ton of free time or money, meaning the amount of travel I do is already somewhat constricted. Beyond that, my home airport is so small it doesn't even have a lounge! I also tend to book flights with relatively short layovers since I hate to "waste" time on the ground when I could either be at home or at my destination. Between all these things, I simply don't have much need for a lounge.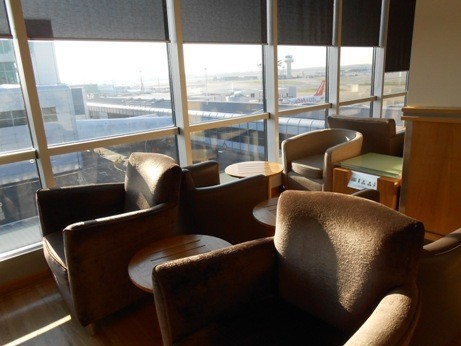 That said, every once in a while, a lounge would make perfect sense, such as the 2.5 hour layover I was supposed to have at DFW on my return flight from Colorado (which turned into endless hours at Colorado Springs, another airport without a lounge to speak of).
I would've loved to have a lounge at Colorado Springs to hang out in instead of spending 5 hours at the airport bar. Luckily, I had free wi-fi and my favorite travel companion, so it wasn't all bad, but a lounge still would've made things a bit more comfortable. I had every intention of checking out The Club at DFW, but by the time I arrive in Dallas several hours late, I didn't have the chance to check it out. Maybe next time…
So how do you get into airport lounges?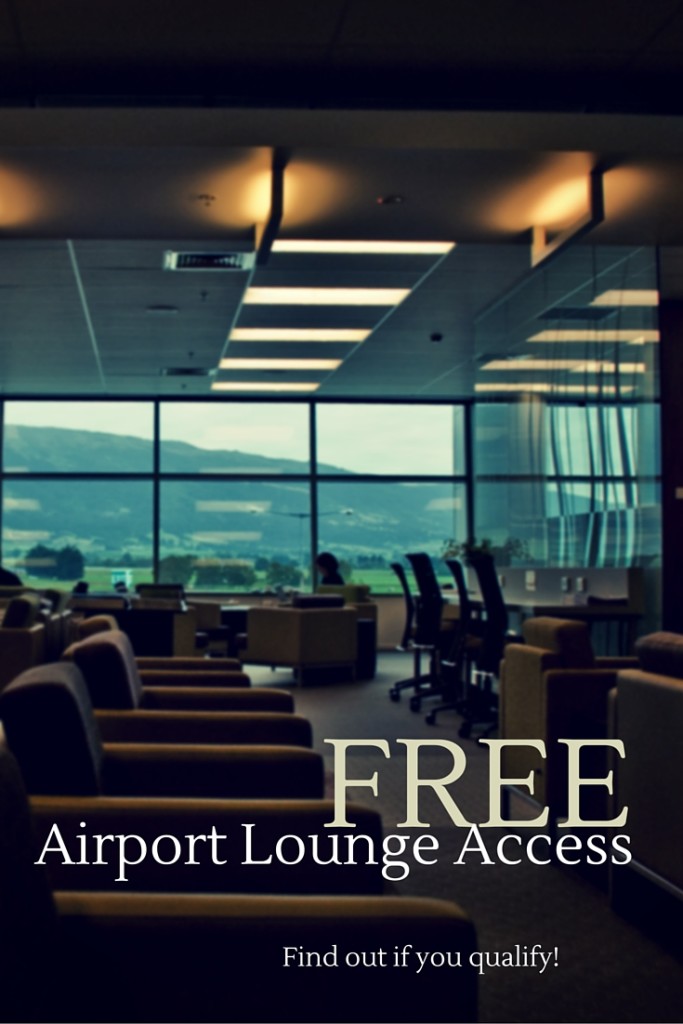 Elite Status:
Holding middle or high-tier status (typically 50,000+ miles per year with one airline and its partners) will generally allow you access into lounges for free when traveling internationally. Travel companion(s) may also be welcomed into the lounge as well, so if you're traveling with a friend or family member who holds status, you can also reap the benefits. Or, in true hitchiker style, you could just stand outside a lounge entrance and beg everyone heading in if you could be their companion for the day!
Business or First Class International Tickets:
Hey, if you pay enough for a ticket, the airline will include lounge access. Hang onto those boarding passes for proof, and then go enjoy the amenities. A shower after that red-eye flight can make a world of difference when it comes to feeling ready to face the day, even if you do arrive somewhat rested after that pampering flight. While paying for premium seating is not in my budget, redeeming miles for the "seats in front" is definitely within my means.
Credit Cards:
If you hold the right credit card, you might be the winner of free lounge access. Many high-end versions of airline branded credit cards come with lounge access to their respective program's lounges. The American Express Platinum is unique in that it includes access to Centurion, Delta, and other lounges for huge flexibility. Admittedly, these cards come with high annual fees ($400+), but in some cases, you might be able to get the first year's fee waived, and a frequent traveler may find the lounge benefits enough to offset the annual fee. Less frequent travelers may do just fine with credit cards with modest annual fees (usually free for the first year) that come with one or two lounge passes as an annual benefit.
Lounge Memberships:
While the offerings from the above cards are nice, you're restricted to using lounge access with a specific airline program. If you hop around from airline to airline, you might be better off with a more flexible lounge membership. Priority Pass comes with access to 600+ lounges worldwide, with unlimited access for $399 annually (10 visits for $249, $27 for additional visits thereafter). Lounge Club is very similar, though only partners with 350+ airports. This can be cheaper than paying for each visit separately, and you'll find free memberships included with some credit cards. The ever-popular Chase Ink Bold and Ink Plus come with your first two Lounge Club passes for free, and unlimited Priority Pass visits are included with several high-end American Express cards.
Reimbursement Programs:
For someone who doesn't want to head down the path of the first few options, a reimbursement program is probably one of the cheapest ways to obtain lounge access. The SkyGuide Executive Privileges Club is one of the better options in a reimbursement program. You'll have to pay an annual membership fee, but you'll be reimbursed for up to 12 lounge passes per calendar year. They make it a hassle, since you'll have to pay for your one-day lounge pass with an American Express, send your receipt and reimbursement form via certified mail within 30 days, and wait up to six weekes for a reimbusement check. Officially, you can only send one receipt per envelope, although Million Mile Secrets tested this out and was successful at receiving a full reimbursement for multiple receipts all in one envelope. Joining here will get you the first year for $20, but if you just want to test the waters, you can grab a 2-month trial for just $3 (auto-renews for a full year after that at $30 then $90 for any additional years). Savvy shoppers could theoretically join for 2 months in December and buy all 12 passes online immediately, another 12 in January (since the 12-pass limit is by calendar year), and then cancel – all for just the $3 membership cost plus a lot in certified mail postage! Other reimbursement programs that are less lucrative include Feecation (free for first month) and Premier Travel for Chase.
Pay as You Go:
When all else fails, you can pay at the door. Cover charges are steep, often at $50 per visit, but it's the easiest option for unplanned access (although if the airport has free wi-fi, you might try joining the 2-month trial with the Executive Privileges Club last-minute so you can be reimbursed when you get home). You'll also save a little by using the United mobile app to buy access instantly rather than buying at the door. No one ever thinks they'll pay $50 for a lounge visit, but let me tell you, I spent close to $50 on food and drink while sitting around Colorado Springs all afternoon anyway, and I wasn't particularly comfortable. Yes, in retrospect, keeping my rental car longer would have been the best option instead of spending all that time at the airport, but you know how it goes: the flight just gets pushed back 15 minutes at a time until next thing you know, it's been hours…it's my own fault, but more on that tomorrow!
* * *
What's your favorite method in obtaining lounge access? Share your tips in the comments!