This post may contain affiliate links. As an Amazon Associate I earn from qualifying purchases.
* * *
Welcome back to the Bucket List Bracket, where the game's just for fun and an excuse to dream about travel!! We're officially on Day 7. There are a few winners already and plenty of more voting (and dreaming!) to do.
If you missed my introduction, this travel bracket works just like March Madness would — except instead of focusing on basketball, we're putting destinations up against each other. We started with 32 destinations and we're down to the last two. And one of those destinations really surprised me!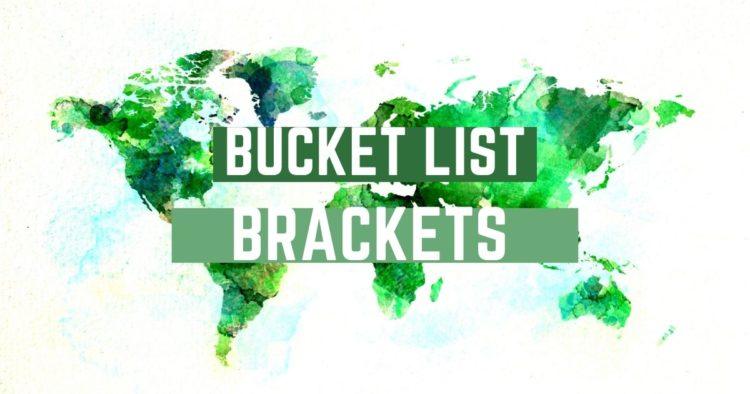 If you didn't submit a bracket, you're too late to win BUT you can still vote for the winning destination.
My number one goal with this is to spur on some healthy community spirit and a little distraction from everyday life, so please play along even if you didn't send in an official bracket.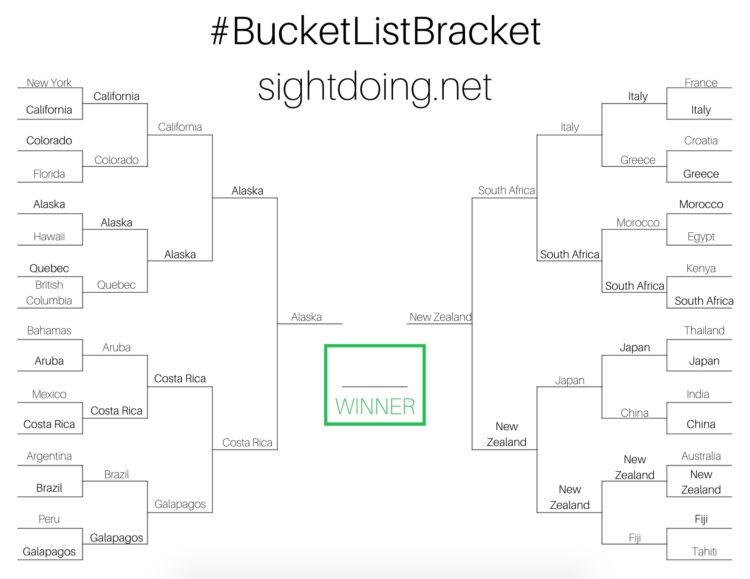 Current Results
Alaska (70.8%) beat Costa Rica (38.5%) — although I didn't expect either of these two to make it into the final four
New Zealand (58.3%) beat South Africa (40.7%) — in the morning, South Africa was leading, but it flipped by dinner time
Vote Now
It's time to vote for the final destination!
You have until 11pm Eastern time to vote tonight and the winner will be posted between 8-9am tomorrow.
Good luck everyone!